New research encourages CEOs to act on guns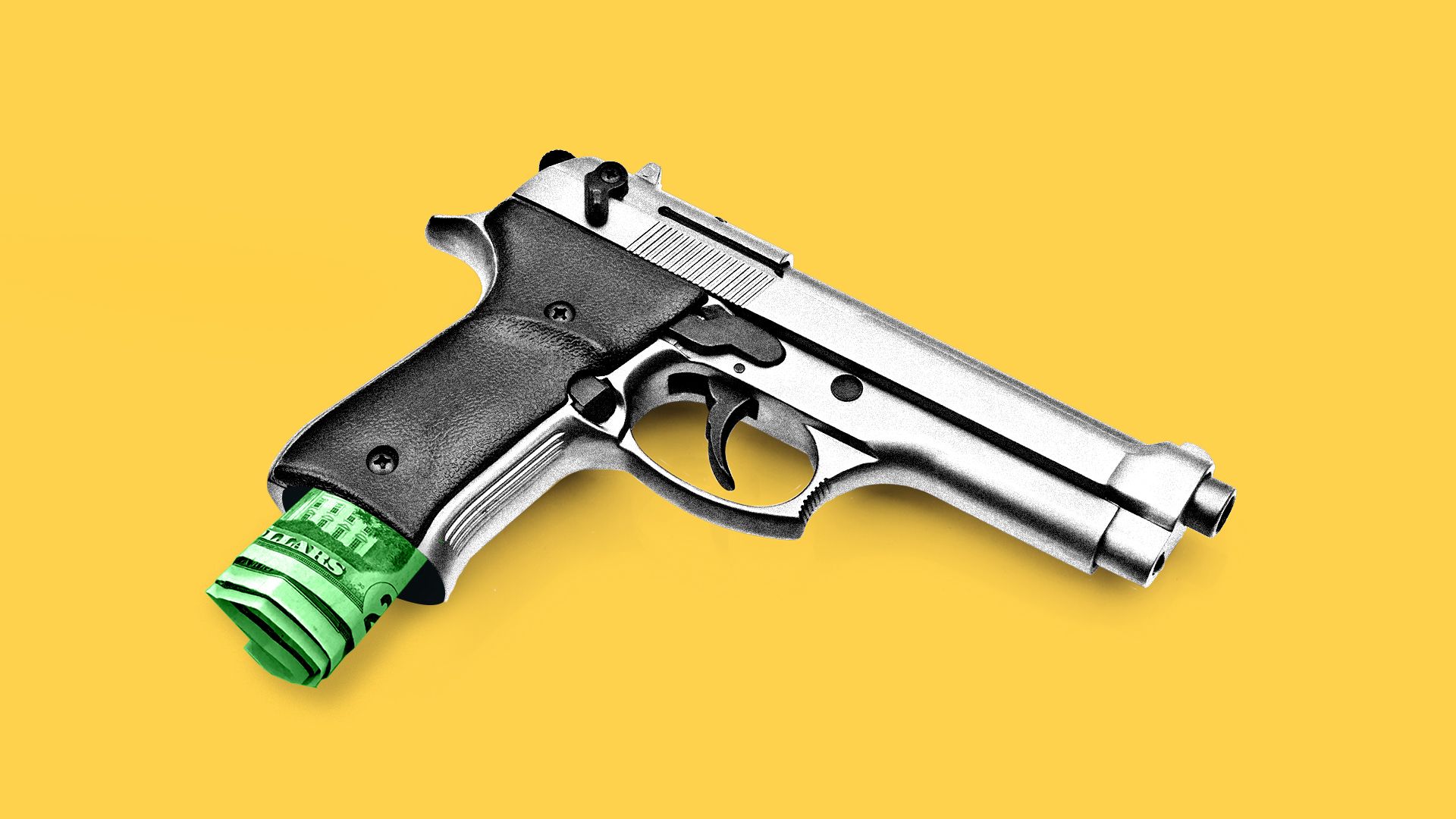 The majority of U.S. adults in a new poll by Edelman Intelligence would feel more favorably toward a company whose CEO backs tougher background checks for gun purchases.
Why it matters: CEOs traditionally were reluctant to wade into polarizing issues, but they face pressure from shareholders, employees and customers to show their values.
The global communications firm, which has conducted the Edelman Trust Barometer research for 19 years, gave Axios a first look at the poll.
The bottom line: Companies have "more to gain than they put at risk by taking a stand" on guns.
Just this week, Walmart halted ammo sales for handguns and assault-style weapons. Kroger joined Walmart in asking shoppers not to carry guns openly.
Edelman's advice to CEOs, based on the research:
"Executives have the public's permission to use their platforms to draw visibility to the issue and support gun safety laws."
"Businesses can choose from a variety of unifying initiatives — like background checks, red flag laws and educational program funding."
"Consumers are 3x more likely to respond positively than negatively to a CEO or company that takes action to address gun violence."
The full report:
Go deeper:
Go deeper