Updated Sep 4, 2019 -

World
Westminster mayhem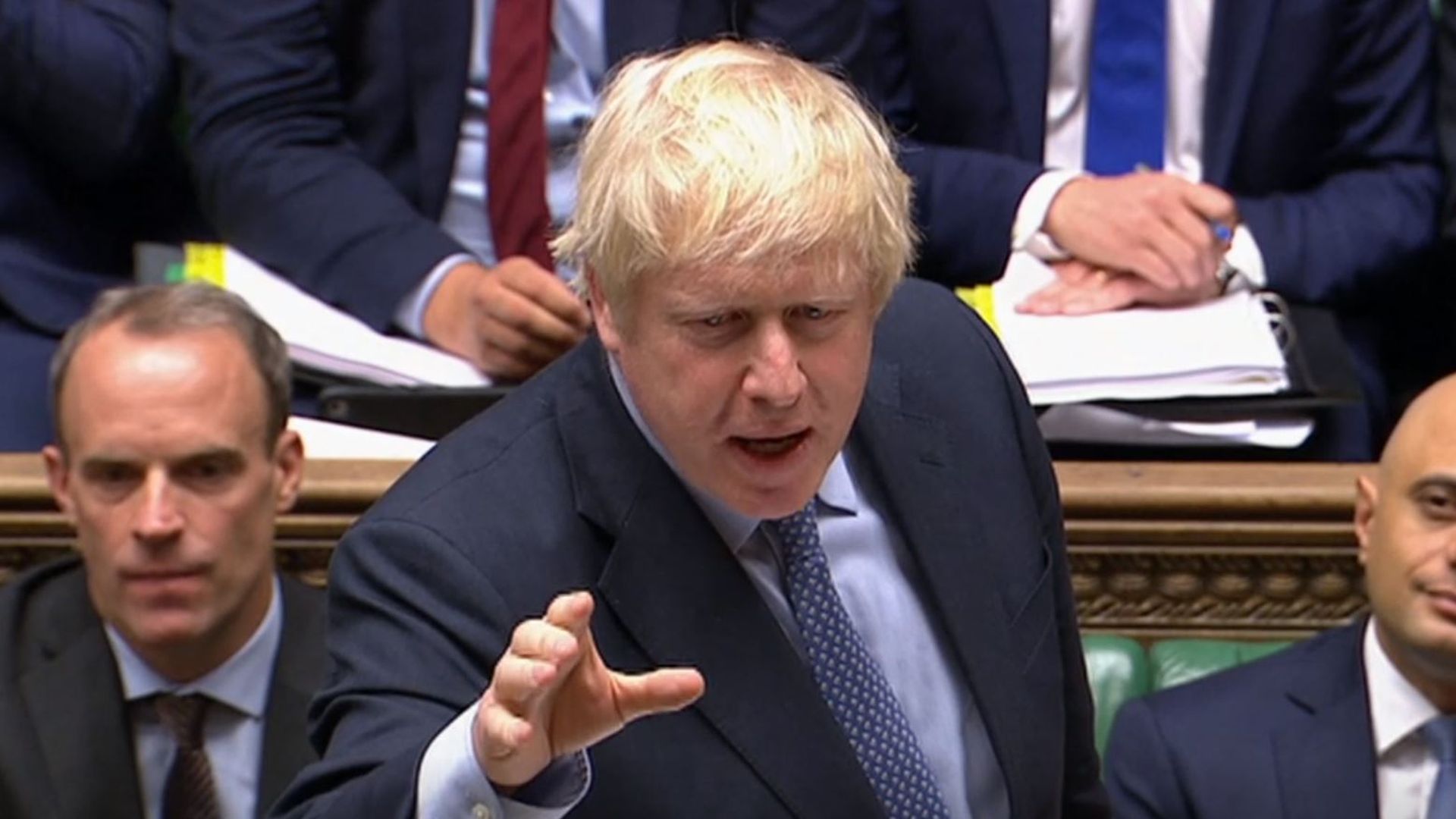 The U.K. House of Commons voted 327-299 on Wednesday to pass a bill forcing Prime Minister Boris Johnson to seek a Brexit extension rather than take the country out of the European Union on Oct. 31 without a divorce deal.
Why it matters: Less than a day after expelling 21 rebel lawmakers from his own Conservative Party, Johnson saw his government defeated in Parliament for the 2nd consecutive time. Hours later, Parliament rejected Johnson's proposal to hold a general election on Oct. 15, which he hoped could earn him a fresh majority to resolve the Brexit impasse.
It's a disastrous start for the new prime minister, who campaigned on a pledge to leave the EU on Oct. 31 with or without a deal. No prime minister has lost their first vote in office since 1783 — let alone their first 3.
The opposition Labour Party said it would not back an election until the bill ruling out a no-deal is enshrined in law. It has to pass through Parliament's upper chamber, the House of Lords, for that to happen.
The tension: Lawmakers from across Parliament, including the ones expelled from the Conservative Party yesterday, view it as their moral obligation to stop a no-deal Brexit, which experts warn could cause food and drug shortages, a "shock" to the economy and possibly the outbreak of violence in Northern Ireland.
Johnson's controversial decision to suspend Parliament from next week until Oct. 14 has forced lawmakers to work fast to lock the prime minister into a position where a no-deal Brexit is impossible.
How we got here:
On Monday, cross-party lawmakers unveiled a bill that would give Johnson until Oct. 19 to negotiate a deal with the EU. If Johnson failed, the bill would require him to request a 3-month extension to move the Brexit date to Jan. 31.
On Tuesday, Johnson watched as a Conservative lawmaker walked across the floor of the House of Commons to join the Liberal Democrats, stripping the government of its 1-man majority in dramatic fashion. Hours later, Parliament defeated Johnson in a vote to take control of the legislative agenda.
On Wednesday, Parliament voted in favor of the bill to block a no-deal Brexit. The 21 rebels who were expelled for voting against Johnson have served for a total of 350 years as Conservative lawmakers and include several high-ranking former government ministers and the grandson of Winston Churchill.
The bottom line: Johnson is in a bind and has completely thrown away his majority. No one quite knows how the next 57 days will shake out.
Go deeper: The sticking point standing in the way of a Brexit deal
Go deeper