Walmart to halt sale of ammunition for handguns, assault-style weapons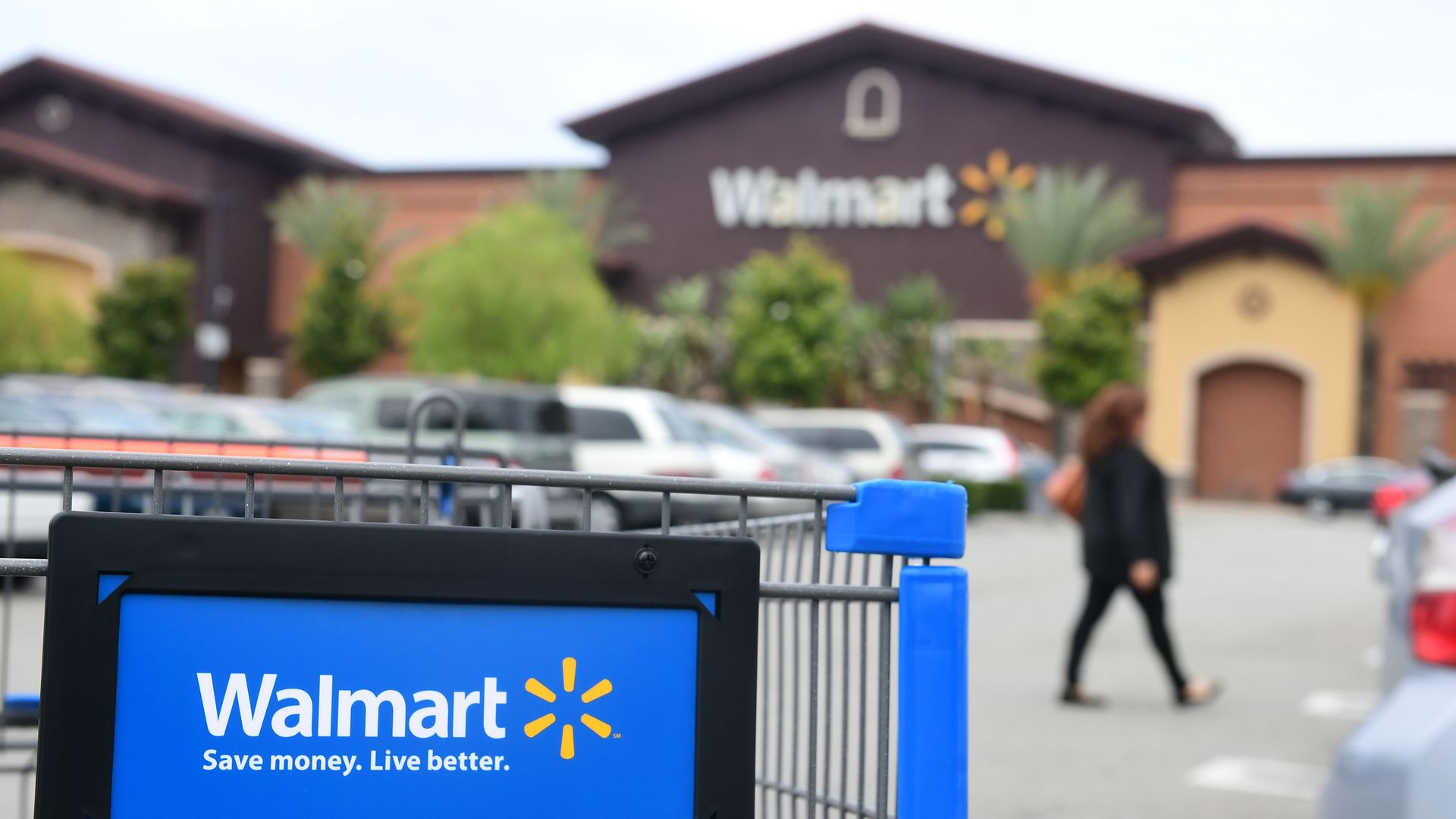 In the wake of 2 mass shootings at Walmart stores in recent months, the company said Tuesday it plans to discontinue handgun ammunition and all sales of short-barrel rifle ammunition that can be used with military-style assault weapons, CNBC reports.
Why it matters: Walmart is the world's largest retailer. So while this move is incremental, it's one of the strongest statements yet from the business community on the issue of gun violence.
By the numbers: Walmart estimated that it made up about 2% of the market for firearms, putting it among the "top three sellers in the industry," per CNBC. The company also owns an estimated 20% share of the market for ammunition. Walmart anticipates that will drop to 6%–9% with the new policy in effect.
The big picture: Walmart has faced pressure, including from its own employees, for failing to pull weapons from its stores after deadly shootings at a Mississippi Walmart in July and an El Paso Walmart in August.
The company will also end all handgun sales in Alaska.
Walmart plans to sell through its existing inventory before discontinuing sales of short-barrel rifle ammunition, commonly associated with hunting, and large capacity clips on military-style weapons.
Walmart is also requesting its customers stop visibly carrying firearms in stores in "open carry" states unless authorized law enforcement officers are present. 
The impact: Kroger followed Walmart's lead on Sept. 3, asking shoppers outside of authorized law enforcement not to openly carry guns in "open carry" states, CNBC reports.
CVS and Walgreens joined Walmart and Kroger in asking customers not to open-carry firearms in stores on Sept. 5.
Albertsons Company followed suit on Sept. 7, asking customers "to not openly carry firearms" in stores "unless they are authorized law enforcement officers."
What they're saying: CEO Doug McMillon wrote in his note to employees announcing the new policy: "It's clear to us that the status quo is unacceptable."
"He also called on government leaders to "strengthen background checks and to remove weapons from those who have been determined to pose an imminent danger."
Last month, McMillon pledged a "thoughtful and deliberate" response in the aftermath of the El Paso shooting, though the company took no immediate steps to alter its gun sales policy.
2020 candidates, like Elizabeth Warren and Bernie Sanders called on Walmart to stop its gun sales — and saw a walkout by 40 white-collar workers in California, per the Washington Post.
Worth noting, via Axios' Erica Pandey and Courtenay Brown: Despite Walmart's massive footprint, smaller gun shops and gun shows make up a much larger piece of the vendor pie than big retailers do, and a lot of transactions take place in cash — well outside the purview of big business.
Go deeper: White House and Congress say it's "September or bust" on gun legislation
Go deeper