Tulsi Gabbard: DNC's Democratic debate selection process lacks transparency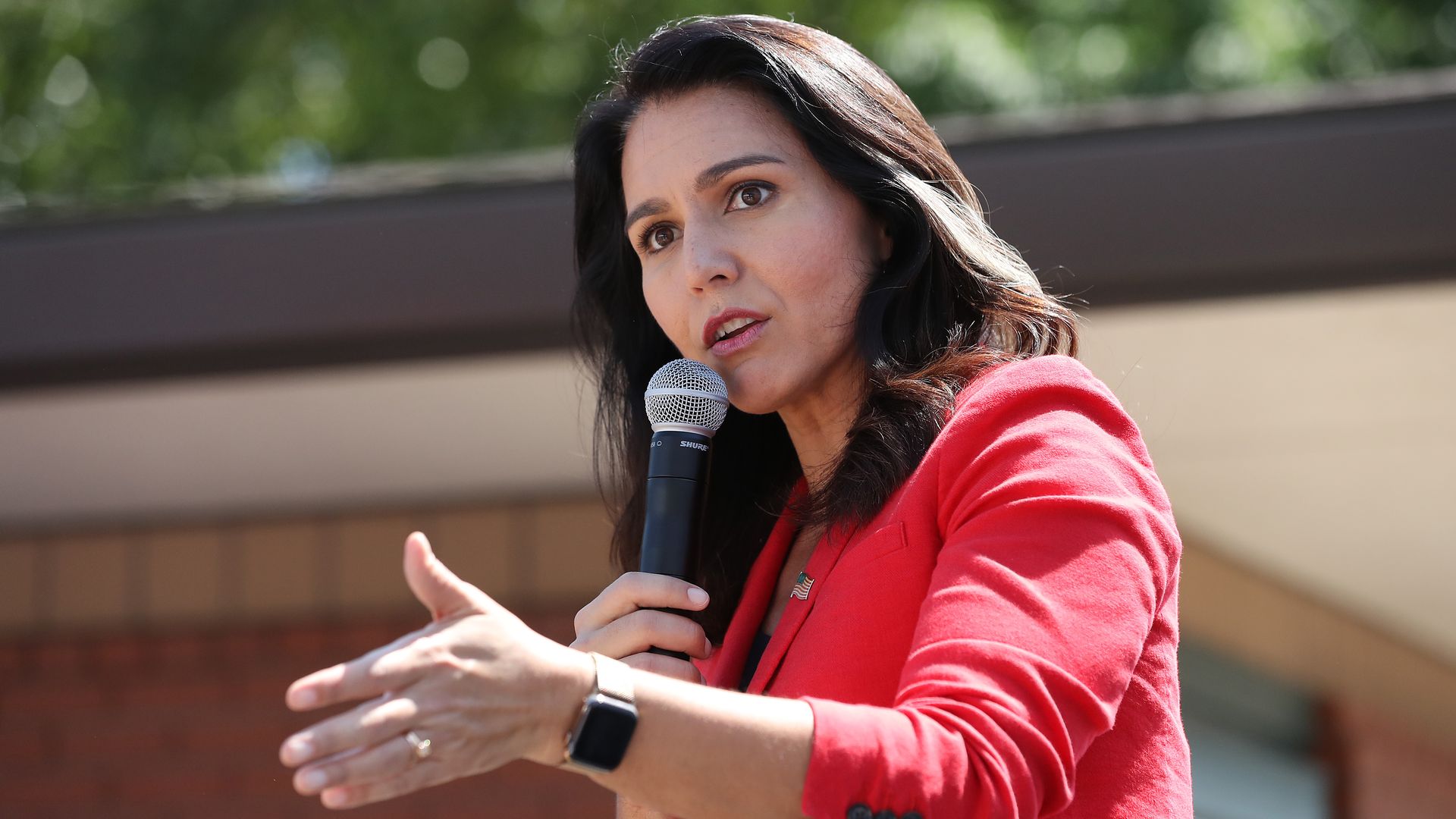 Democratic presidential candidate Rep. Tulsi Gabbard told Fox News' "'Tucker Carlson Tonight" Wednesday that the Democratic National Committee's process for determining who qualifies in debates "lacks transparency."
"People deserve having that transparency, because, ultimately, it's the people who will decide who our Democratic nominee will be and ultimately who our next president, commander-in-chief will be.  And when you see that lack of transparency, it creates, you know, a lack of faith and trust in the process." 
Context: Gabbard hit the donor threshold, but she fell 2 polls short of making the cut for the third round of Democratic debates, Fox News noted.
"I think this also points to a bigger issue and challenge that goes beyond the DNC and party politics is the government itself. ... A small group of really powerful political elites, the establishment, making decisions that serve their interests, and maintaining that power, while the rest of us are left outside."
— Gubbard to Fox News host Tucker Carlson
The big picture: 10 candidates qualified for the debates, to be held in Houston, Texas, on Sept. 12. The large field of candidates has put pressure on the DNC to focus its primary on those who can really challenge President Trump.
Go deeper:
Go deeper