Joe Walsh: Islamophobic attack on Obama is "my biggest regret" on Twitter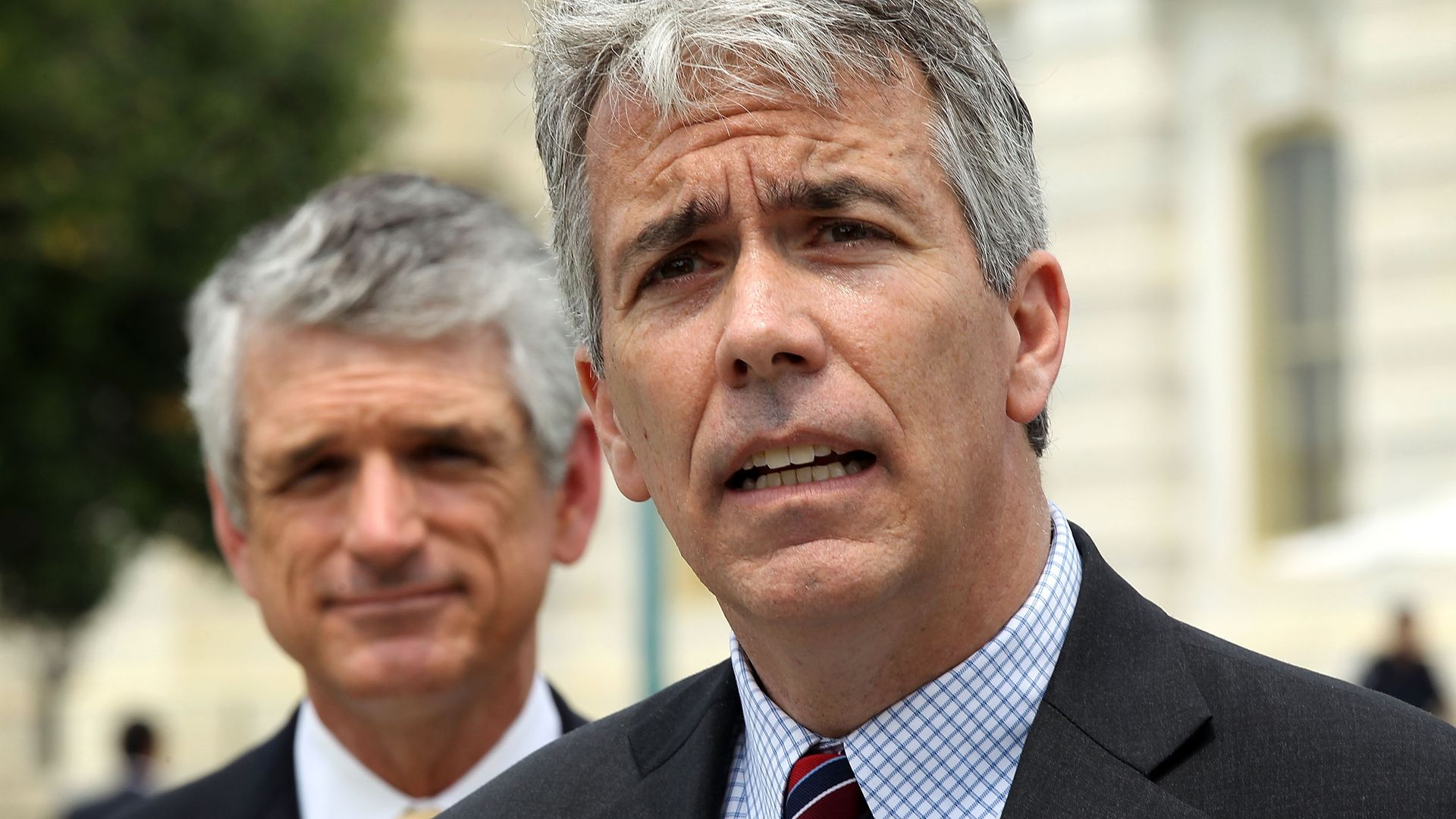 Joe Walsh, the former Tea Party congressman and 2020 Republican primary challenger to President Trump, said in an interview with BuzzFeed News that his past tweets calling former President Obama a Muslim are his biggest regrets on the platform.
Why it matters: While Walsh has apologized for some of his rhetoric, his inflammatory record is littered with controversy — including statements he has admitted were racist.
When asked about his tweets, specifically the one calling Obama a Muslim, Walsh told Buzzfeed, "That one bothers me the most. And I look at it and I say 'What the hell.'"
"It's the tweet I most regret. I let my policy differences with Obama cause me at times to be personal in my attacks against him. No excuse, and all I can say is that I'm sorry."
Between the lines: Walsh clarified that he doesn't think it's an insult to be called a Muslim. "There's nothing wrong with being Muslim. The insult was that I'm accusing him of lying because he has said he's Christian. That's why I was so wrong to do it."
Walsh also addressed his previous comments where he argued that he would not call himself a racist, but that "[he's] said racist things on Twitter."
"Those of us in the public eye have to account for things we've said. I think we're all capable of being racist at times, even if not purposely ... all I can do is apologize for [the remarks]."
Worth noting: In the interview, Walsh also said he believes climate change is real and that "it's an issue that the Republican Party needs a seat at the table with."
Go deeper: Trump's tweets are losing their potency
Go deeper