Updated Aug 29, 2019 -

World
Hong Kong #MeToo rally against police held as Chinese troops cause unease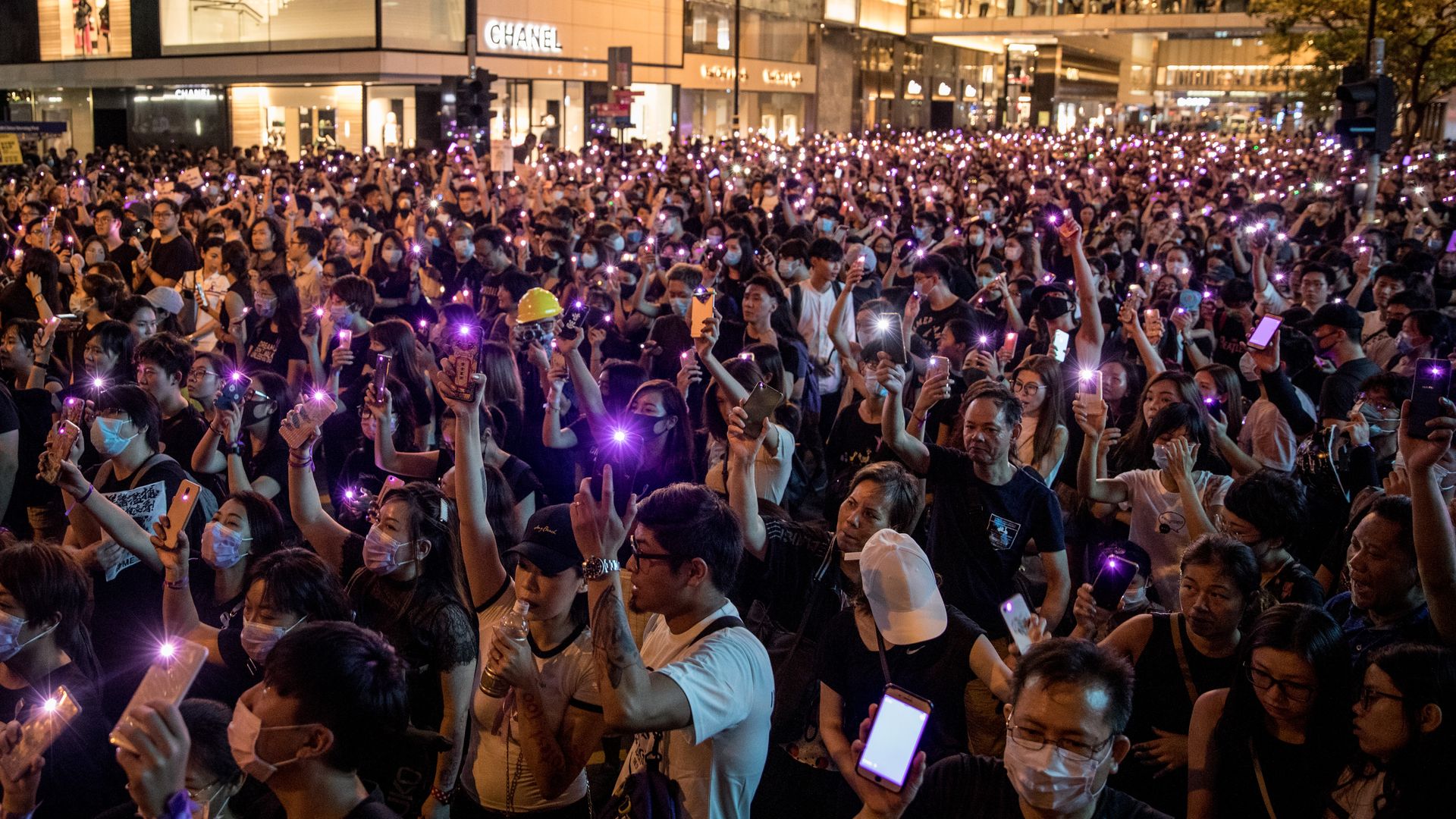 Thousands of people rallied in Hong Kong's streets Thursday against alleged sexual assaults by police on pro-democracy protesters, as images of the Chinese military moving into the city raised fears of a Beijing crackdown, the BBC reports.
Why it matters: What began 12 weeks ago as a rally against a bill proposing to extradite Hong Kongers to mainland China has become a massive anti-government protest to defend the high degree of autonomy residents have had since the former British colony was returned to China in 1997. Clashes between police and protesters have become increasingly violent.
The big picture: Hong Kong Police said they had not received any formal complaints and that they respected the rights of those detained, per the BBC.
As the #MeToo protest took place, Chinese state media showed footage Thursday of troops moving into Hong Kong for what China says is a routine rotation.
Hong Kong lawmaker Dennis Kwok told public broadcaster RTHK he believes it's a "deliberate posture" by pro-Beijing authorities to "warn the Hong Kong people" that troops may be deployed, per the Guardian.
What they're saying: China's People's Liberation Army (PLA) said in a statement translated by CNBC that it will resolutely implement the "one country, 2 systems" principle," referring to the legal and economic freedoms that Hong Kongers have that mainland Chinese do not have.
"The Hong Kong Garrison will resolutely safeguard national sovereignty, security, and develop interests, effectively perform duties to defend Hong Kong, and make important new contributions to safeguarding Hong Kong's prosperity and stability."
— PLA statement translated by CNBC
Go deeper: Hong Kong protests assert the freedoms China seeks to constrain
Go deeper