How little we know about Puerto Rico's economy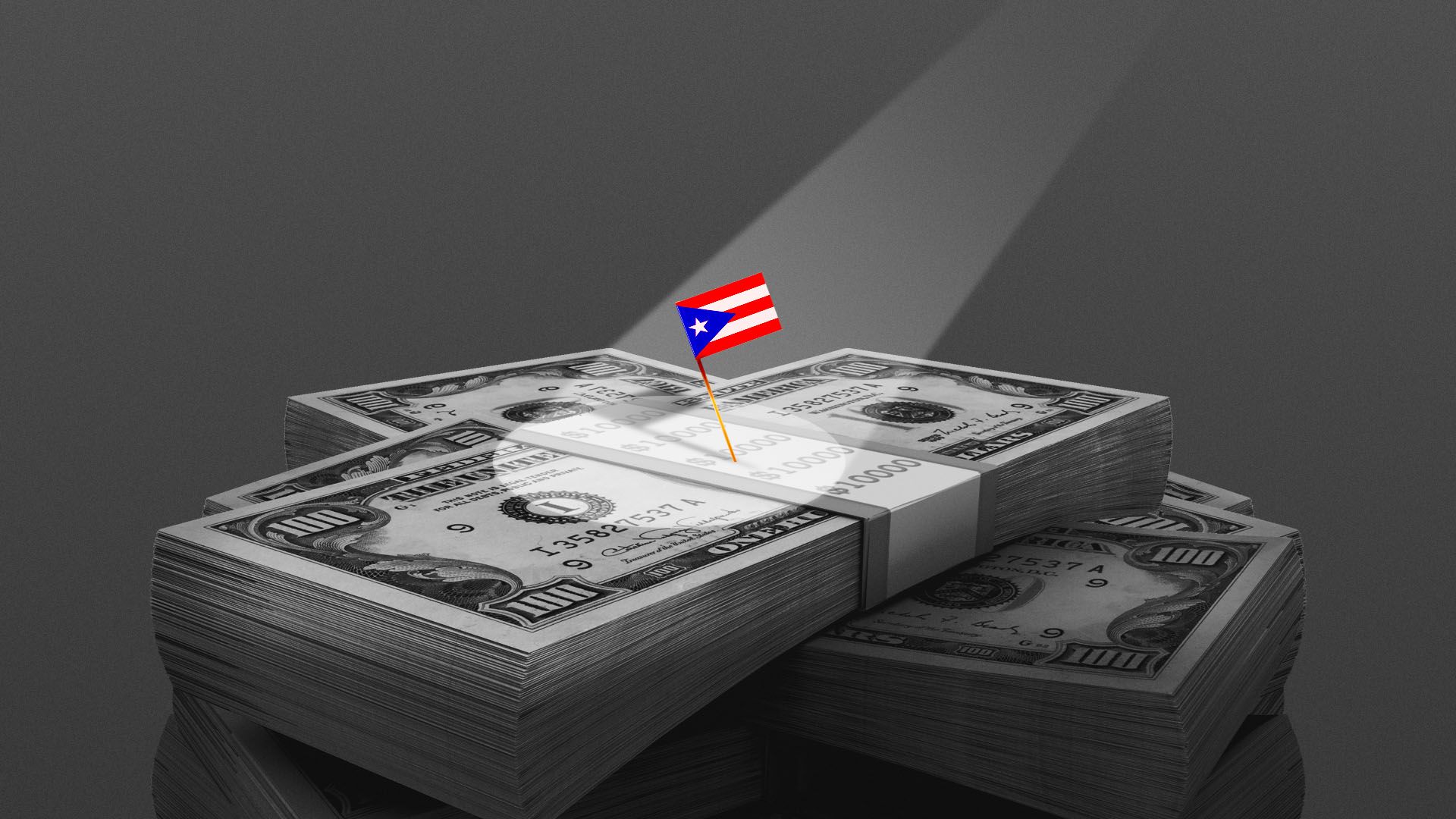 Even as it braces for another potentially devastating storm, Puerto Rico is the only U.S. territory whose economic data isn't fully measured by the Commerce Department.
Why it matters: It remains impossible to quantify how much the island's economic growth was stunted by Hurricane Maria's epic destruction 2 years ago — and it won't be easy to gauge any comparable impact from Hurricane Dorian.
What's happening: In March, the Commerce Department said its Bureau of Economic Analysis would "produce new economic data for Puerto Rico this year that could lay the groundwork for later estimating the island's gross domestic product."
Driving the news: President Trump, whose track record on hurricane response to Puerto Rico has been heavily criticized, approved an emergency declaration for the island this week.
To be sure, Puerto Rico has been the center of massive government corruption, compounded by bankruptcy, instability and piles of debt — all made worse by natural disasters the island hasn't been able to bounce back from.
Puerto Rico's local government releases different measures of economic growth than what's typically gathered by U.S. government agencies. Some economists have characterized the island's data as "seriously deficient."
What we do know: Official data we do have about the state of Puerto Rico's economy paints a bleak picture:
The bottom line: The lack of information on Puerto Rico's economic growth "has made it challenging for policy makers and businesses to engage in short- and long-term analysis and planning that is critical for developing Puerto Rico's economy," BEA staff wrote in a budget request to Congress this year.
Go deeper