Tom Cotton defends Trump's idea to buy Greenland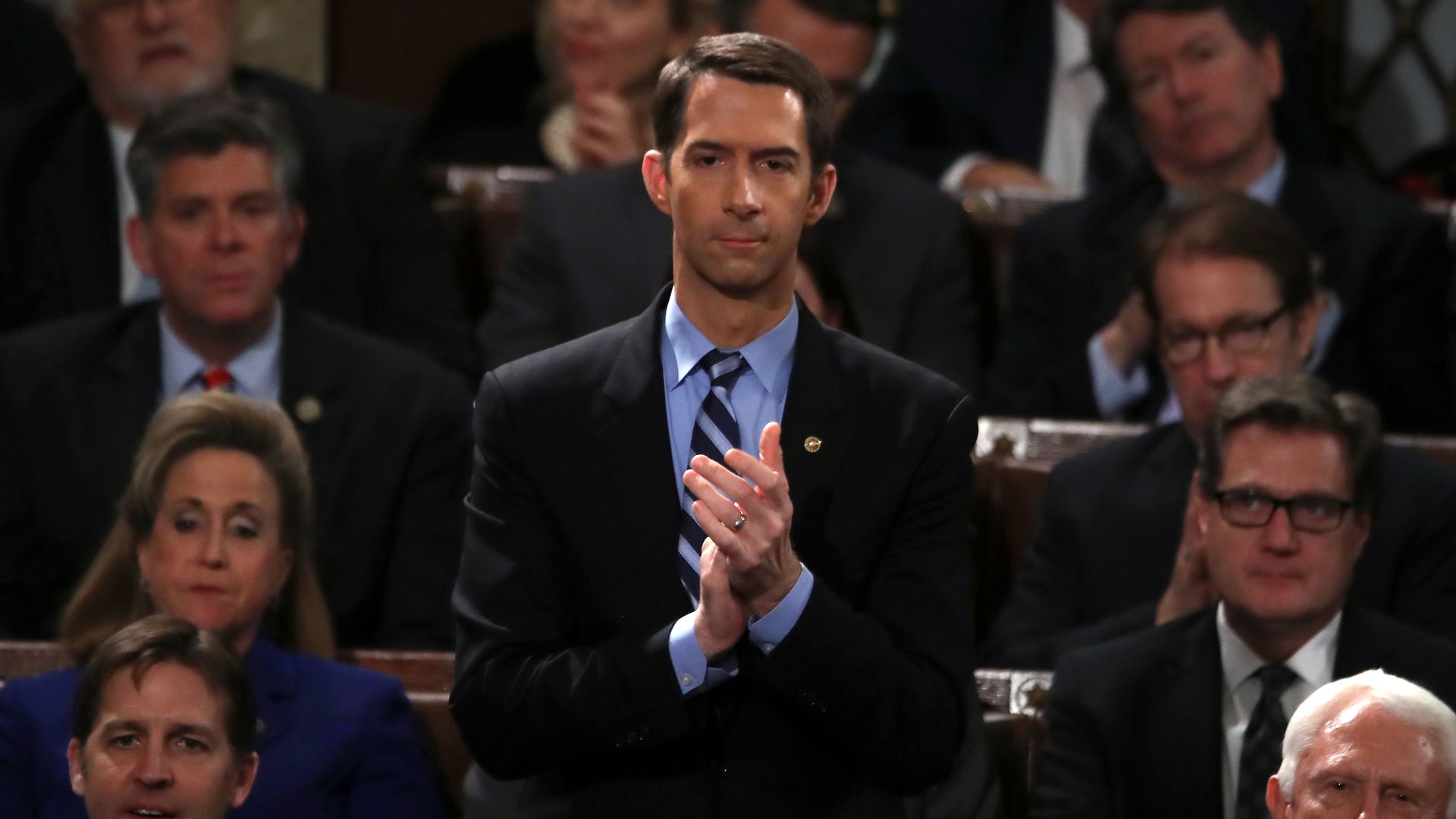 Sen. Tom Cotton (R-Ark.) argued Monday that acquiring Greenland "would secure vital strategic interests for the United States" in a New York Times op-ed.
Why it matters: Cotton cites China's interest in the island, especially given its proximity to North America and the Arctic, as reason that the U.S. should make a play for it. Greenland's abundance of rare-earth minerals — integral to high-tech manufacturing — also makes it attractive to China, which currently dominates the world market for such materials.
China already attempted to buy a former American naval base in Greenland in 2016 and to build 3 airports there in 2018. The attempts were blocked by the Danish government and lobbying from the Trump administration to Denmark, respectively.
"Beijing understands not only Greenland's geographic importance but also its economic potential," Cotton wrote.
The big picture: Cotton, a staunch Trump defender, says he floated the idea of buying Greenland with the Danish ambassador just last year.
Last week, reports indicated that Trump was interested in purchasing the island, which operates semi-autonomously as part of Denmark, prior to a meeting with Danish Prime Minister Mette Frederiksen. After Frederiksen dismissed the idea, Trump canceled the meeting, kickstarting a diplomatic kerfuffle.
Of note: Cotton's op-ed repeatedly compared the idea to the purchase of Alaska: "Just look at what American sovereignty has meant to Alaskans compared with conditions in Siberia under Russian control."
He also argued there's historical interest in the idea, as the Truman administration offered Denmark $100 million to acquire Greenland in 1946.
Go deeper: Where Tom Cotton breaks with Trump on U.S. foreign policy
Go deeper