Federal Election Commission effectively shuts down after key resignation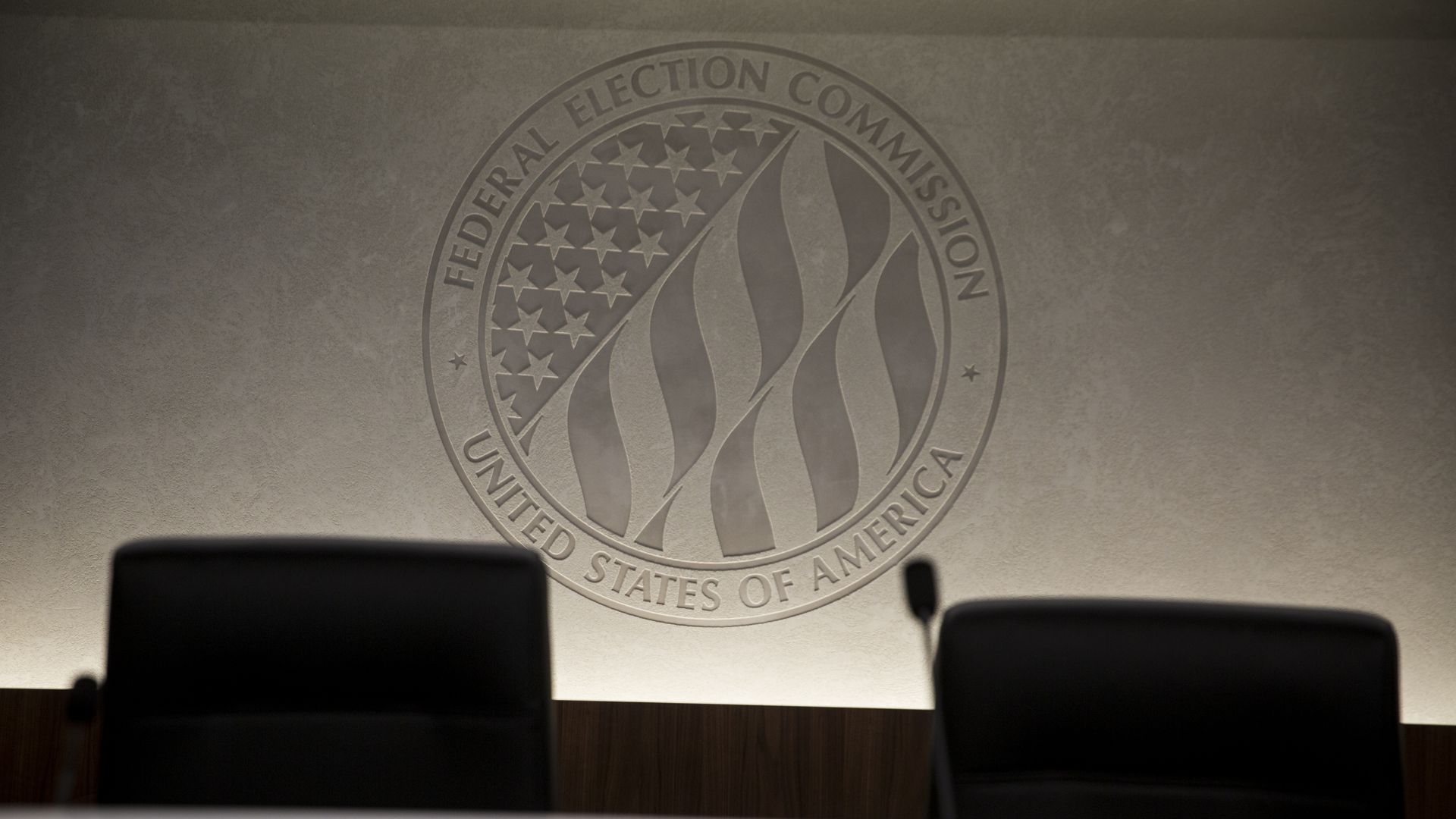 Following the resignation of vice chairman Matthew Petersen on Monday, the Federal Election Commission will be forced to virtually shut down due to a rule requiring a minimum of 4 commissioners to make high-level decisions, per the Center for Public Integrity (CPI).
Why it matters: The FEC is responsible for enforcing campaign finance laws. As the 2020 elections continue to ramp up, the commission's power to keep candidates accountable could be hindered by its inability to issue fines, make rules, conduct and approve audits, and vote on the outcome of investigations.
The big picture: The commission's quorum has been at the minimum threshold for about a year and a half following the resignation of commissioners Ann Ravel in 2017 and Lee Goodman in 2018.
So far, President Trump has only nominated 1 person to fill the vacancies on what is meant to be a 6-person commission. The Senate has not yet granted the nominee, Texas attorney Trey Trainor, a confirmation hearing.
The last time the commission faced a shutdown of this type was in 2008.
Between the lines: Per CPI, there is a long-standing tradition for the president to nominate commissioners in bipartisan pairs, supporting a rule that no more than 3 commissioners may represent one political party. Trainor's delayed hearing could be a reflection of Trump's failure to offer both parties a nominee.
Go deeper: FEC chair rebukes Trump's 2016 voter fraud claims
Go deeper