Jerome Powell: Trade wars weighing on economy, no word on cuts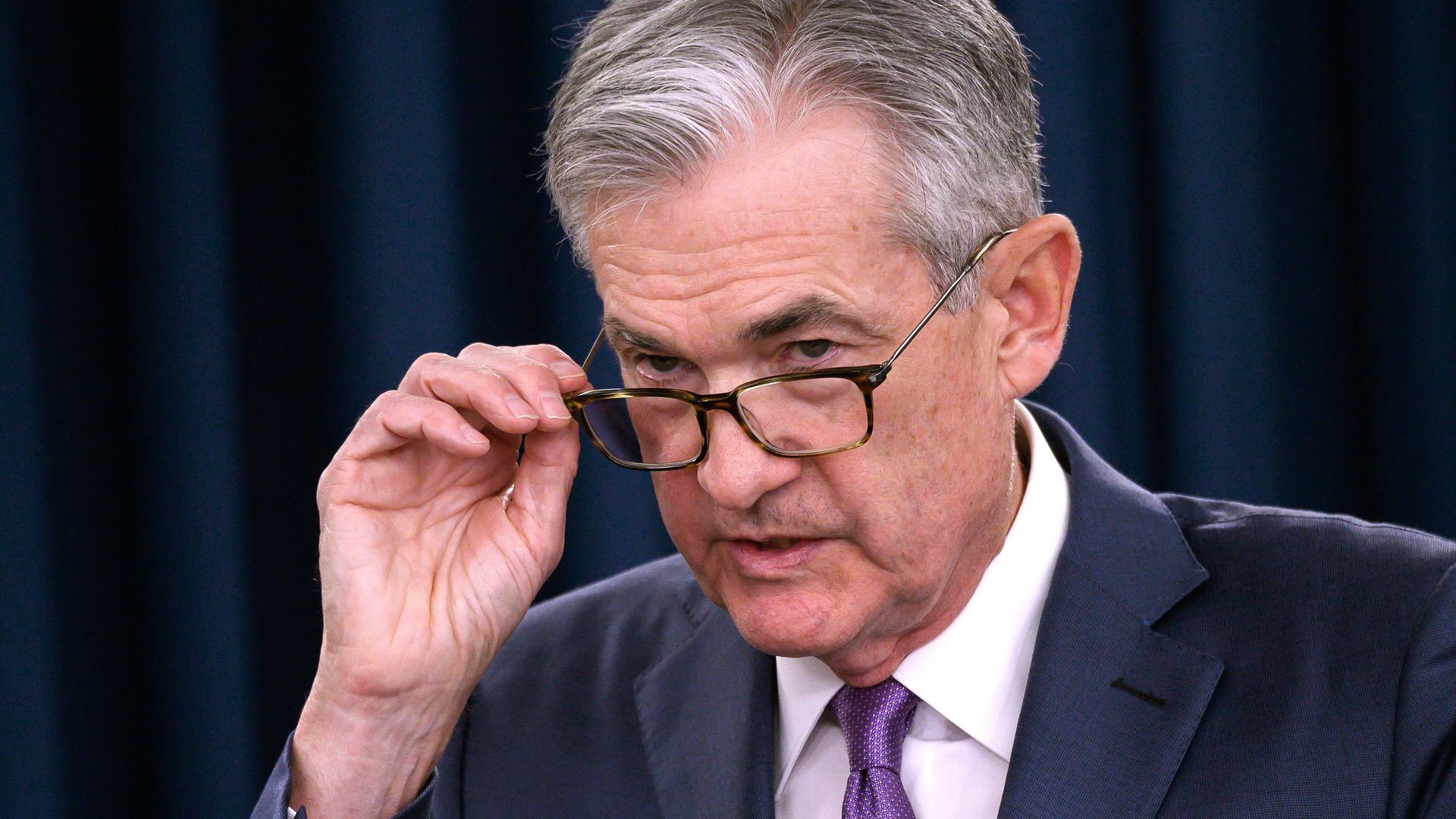 Fed Chair Jay Powell said in a closely watched speech Friday that the central bank is ready to support economic growth but "stopped short of signaling the start of a more aggressive easing campaign," the Wall Street Journal reports.
Why it matters: Worries of an economic downturn have increased in recent weeks, and Powell warned that "trade policy uncertainty" is a driving factor for the market's fears. President Trump has stepped up his calls for the Fed to do more to stimulate the economy — going so far as to tweet just minutes before Powell's speech — even though interest rates are already near historic lows.
Unsurprisingly, Trump took to Twitter again to slam Powell just after his speech ended, asking, "My only question is, who is our bigger enemy, Jay Powel [sic] or Chairman Xi?"
He added: "As usual, the Fed did NOTHING! It is incredible that they can 'speak' without knowing or asking what I am doing, which will be announced shortly. We have a very strong dollar and a very weak Fed. I will work 'brilliantly' with both, and the U.S. will do great."
Go deeper: China announces retaliatory tariffs on $75 billion of U.S. goods
Go deeper