Key prison officials knew Epstein wasn't to be left alone in cell: WashPost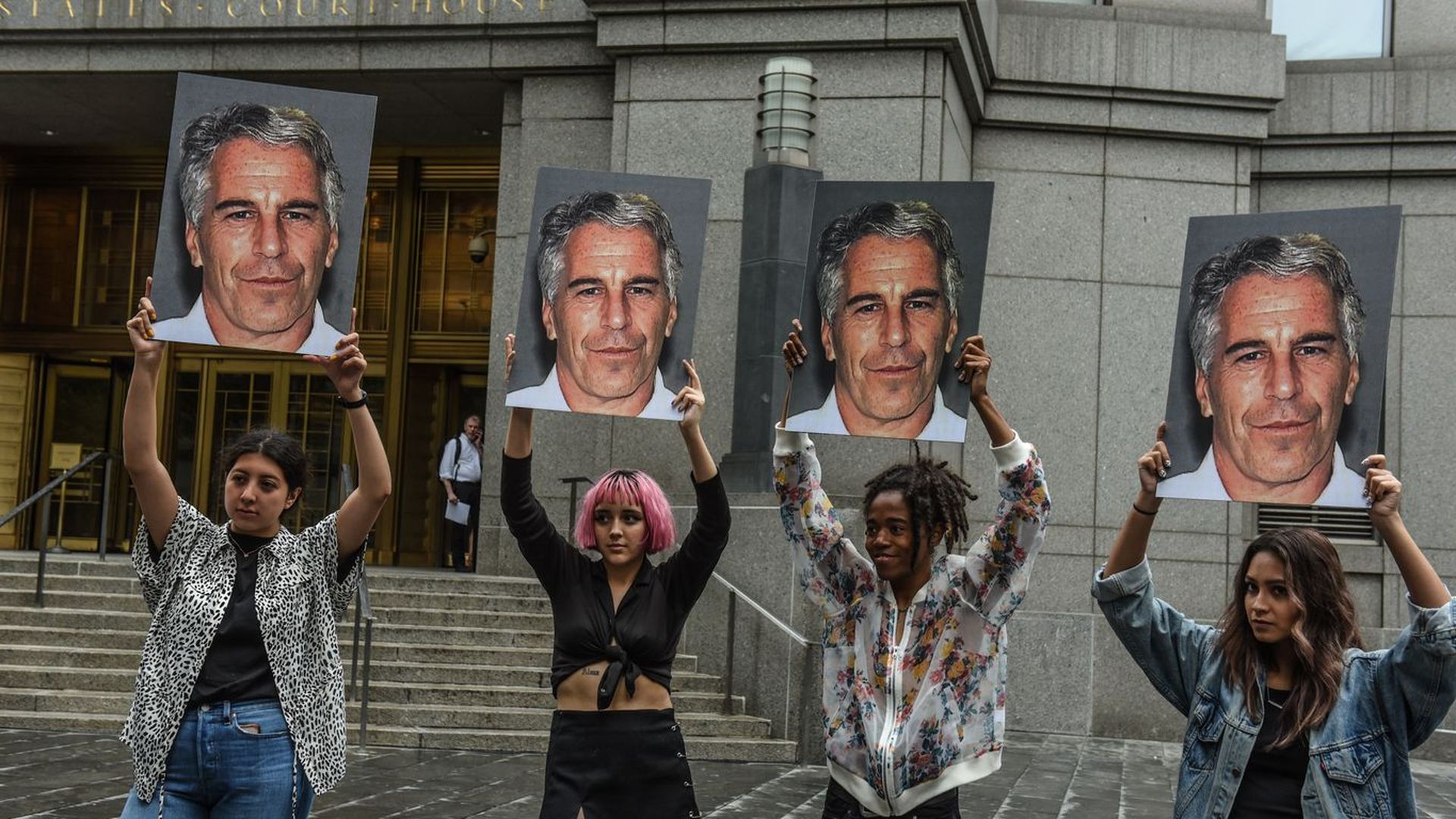 Key Bureau of Prisons staffers knew there was an order not to leave Jeffrey Epstein alone in his jail cell ahead of facing sex trafficking charges, but they apparently ignored the directive in his final hours, the Washington Post reports.
Why it matters: If at least 8 officials did not follow key instructions in the 24 hours before Epstein's death, as is alleged, it would be a stunning systemic failure at the Manhattan Metropolitan Correctional Center.
Investigators suspect that at least some of those staffers knew Epstein had been left alone in a cell before he died, according to WashPost, citing people familiar with the matter.
Details: Sources told WashPost they're trying to determine the extent of such knowledge, but cautioned the apparent disregard for instruction does not necessarily mean there was criminal conduct.
It could simply be bureaucratic incompetence by individuals within the organization, the news outlet notes.
The big picture: The report comes days after Attorney General Bill Bar ordered the removal of acting director of the Bureau of Prisons Hugh Hurwitz, following the suicide of Epstein in the New York prison.
Barr has said previously there were "serious irregularities" at the MCC and that the Justice Department would ensure that those responsible for the oversight would be held accountable.
Go deeper: What we know: The life and death of Jeffrey Epstein
Go deeper