Harry Reid: Medicare for All, border decriminalization won't win 2020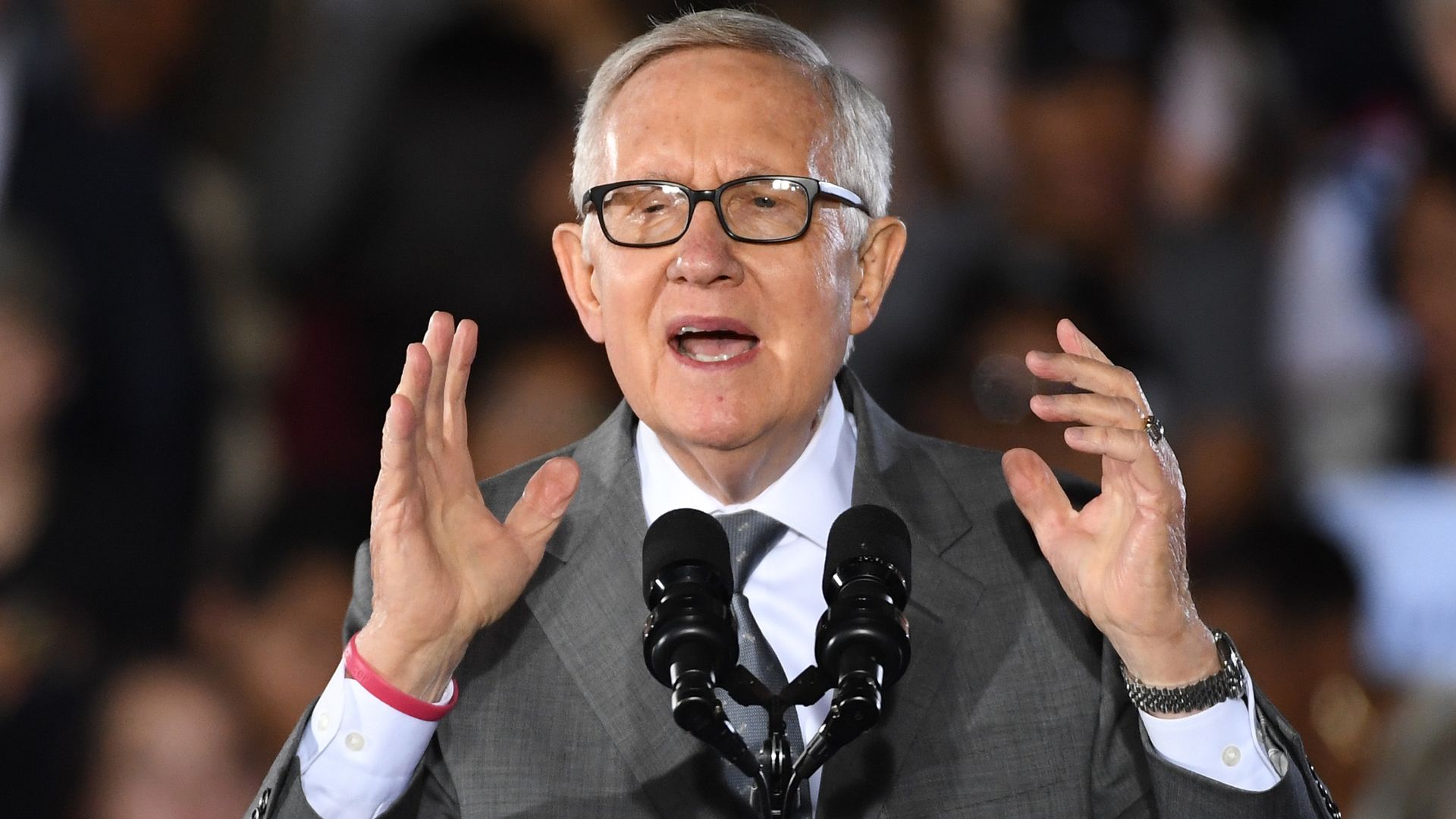 In an interview with VICE News, former Senate Majority Leader Harry Reid (D-Nev.) said he thinks Medicare for All and decriminalizing border crossings are the wrong issues to focus on for Democrats to win the White House in 2020.
Why it matters: Both topics have been dividers in the crowded field seeking the 2020 Democratic nomination. While more progressive candidates like Sen. Bernie Sanders have long favored Medicare for All, moderates such as former Rep. John Delaney are pushing for a universal health care system, but not Medicare for All.
Decriminalizing border crossings has created similar rifts. Former Housing and Urban Development Secretary Julián Castro has led the effort to remove the misdemeanor penalty. Meanwhile, Colorado Sen. Michael Bennet plainly rejects the idea, per the Huffington Post.
What they're saying:
"I think that we should focus on improving Obamacare. We can do that — without bringing something that would be much harder to sell."
— Harry Reid
On decriminalizing border crossings, Reid said, "There are so many more important things to do. Decriminalizing border crossings is not something that should be at the top of the list. It should be way, way down at the bottom of the list."
Between the lines: Earlier this month, Reid also came out in favor of killing the filibuster to enact climate change legislation.
Go deeper: Harry Reid calls Trump the "worst president we've ever had"
Go deeper