Kamala Harris outlines plan to tackle domestic terrorism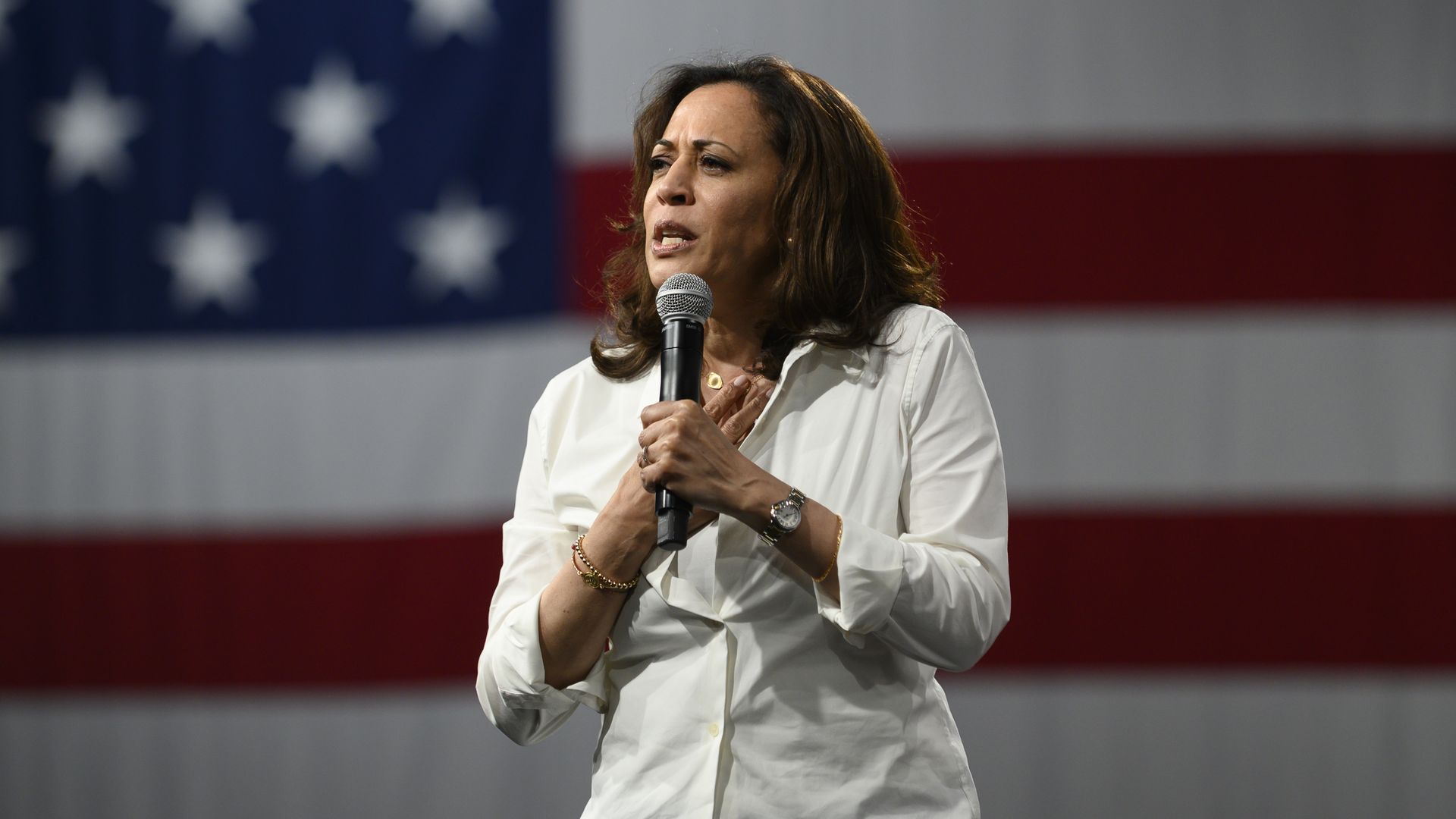 Democratic presidential candidate Sen. Kamala Harris (D-Calif.) released a plan Wednesday to tackle domestic terrorism by limiting gun access, following mass shootings in El Paso and Dayton this month.
Why it matters: Domestic terrorism is a growing threat in the U.S. FBI Director Christopher Wray testified before Congress in July that the bureau had made about 100 domestic terrorism arrests in the first 3 quarters of this fiscal year. Harris is the latest 2020 candidate to address this issue.
Other candidates to reference recent mass shootings and highlight the role that white nationalism and domestic terrorism can play in gun violence include Sen. Elizabeth Warren (D-Mass.), former HUD Secretary Julián Castro and Southbend, Indiana, Mayor Pete Buttigieg.
The big picture: In her plan, Harris proposes the creation of a federal "red flag" law and background checks for online gun sales. She pledges to pass Domestic Terrorism Prevention Orders into law if elected.
The orders would allow certain individuals, including law enforcement officers and family members, "to petition a federal court to temporarily restrict a person's access to guns if they exhibit clear evidence of dangerousness."
Go deeper: Where 2020 Democrats stand on gun control
Go deeper