The Spectator is launching a U.S. print version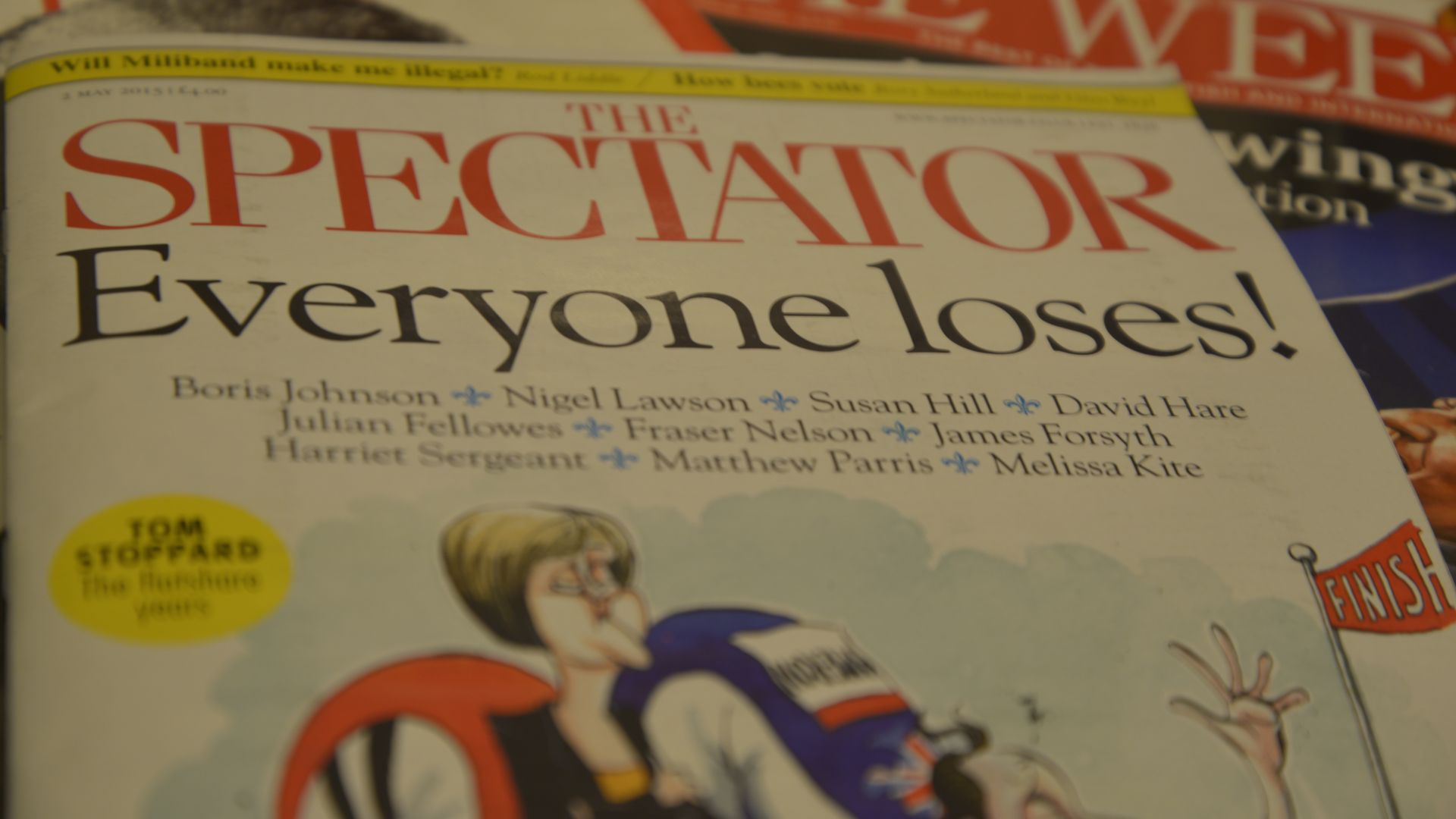 The Spectator, the world's oldest English-language magazine, is launching a U.S. monthly print version for the first time in its history this fall, after starting a U.S. digital presence last year.
Why it matters: The publication has been published in the U.K. continuously since it launched 1828 as a weekly. Its former editor, Boris Johnson, just took the reins as the U.K.'s new prime minister.
What's next: The first issue of the monthly publication will debut in October 2019, with a glossy, high-end look and feel — more like a coffee table magazine than for a doctor's office.
The magazine will be primarily driven by subscriptions, with limited newsstand distribution to select locations. It will also sell advertising.
Coverage will include politics and policy, but also lifestyle, arts, culture, food and wine.
Zack Christenson, a former journalist turned tech entrepreneur is U.S. publisher and Freddy Gray is U.S. editor. The U.S. bureau will be based in D.C.
It's currently staffed with 7 editors and writers, and a stable of regular contributors and columnists.
The big picture: Some of the other big names in U.K. print media are doing ok, and their U.S. expansion efforts also seem to be working.
Guardian Media Group says it hit its goal of breaking even last year. Revenue for the online-only Guardian US and Guardian Australia operations also grew substantially, making up 14% of the company's total revenues.
News UK, parent company of The Times and Sunday Times, says it now has more than 300,000 paid digital-only subscribers between the two outlets. The owner claims that 2019 had been its "most successful year" since launching a digital subscription model in 2010.
Go deeper: Boris Johnson forms "war cabinet" to prepare for no-deal Brexit
Go deeper