Amid global outbreak, measles-related death marks Israel's 3rd since November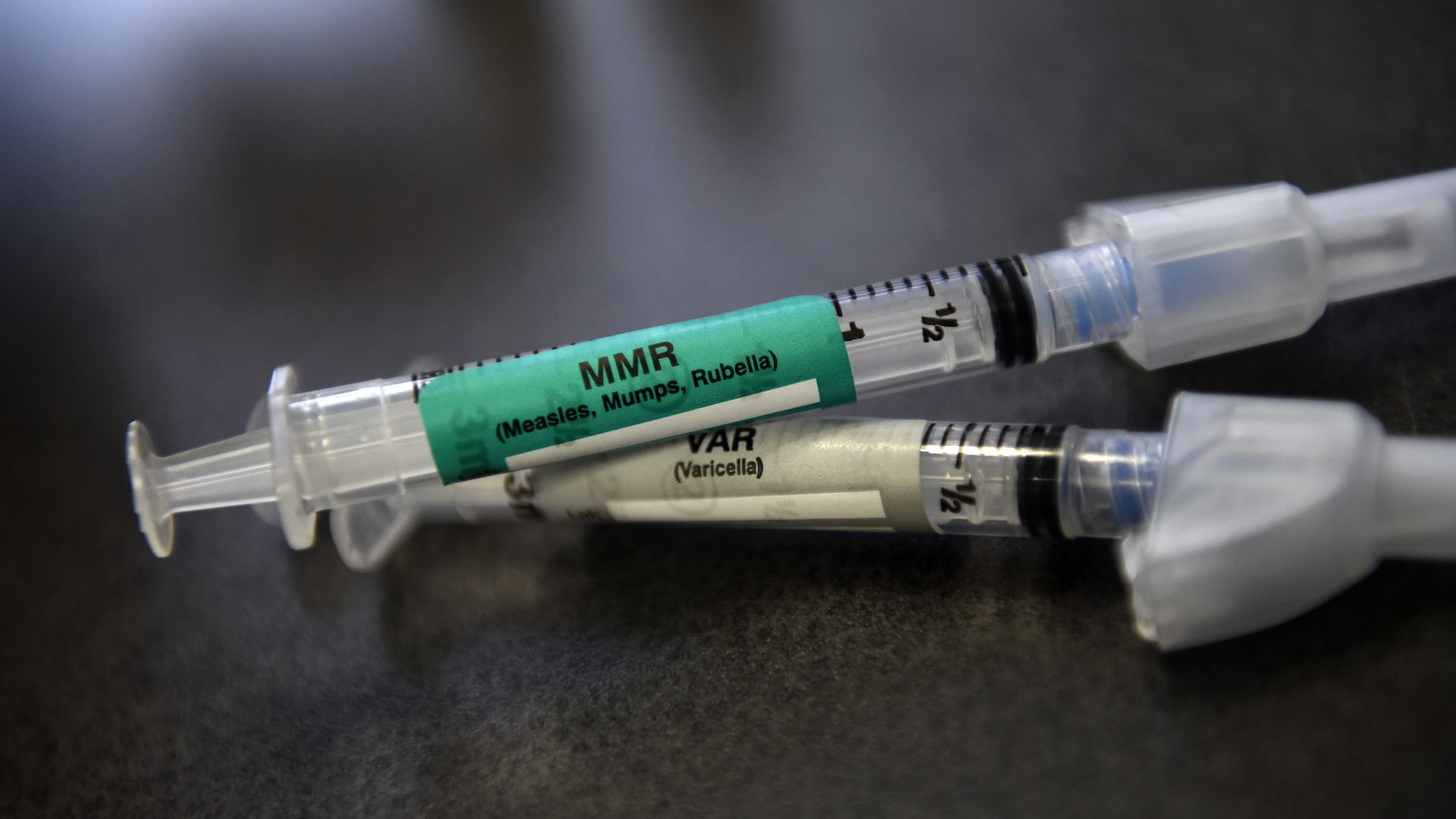 A 43-year-old Israeli flight attendant died after contracting measles in late March on a flight from New York and falling into a coma, according to Israeli media reports Tuesday.
Why it matters: It's uncommon that someone in a developed country such as Israel dies from measles. This is the third measles-related death in Israel since November, per the BBC — but it is unclear how the flight attendant contracted the mostly vaccine-preventable disease.
Blood tests indicated the flight attendant had received 1 of 2 recommended measles vaccinations, per the Times of Israel. Immediately after she contracted the disease, the airline mandated all flight attendants get measles shots.
The big picture: Measles cases in the U.S. have broken a 27-year record thus far for the year.
The Israeli Ministry of Health reported 4,292 measles cases between July 2018 and July 2019, according to the Times of Israel.
The World Health Organization announced Monday there were more reported cases of measles in the first half of this year than any other since 2006, reports the Washington Post.
Go deeper: Measles in U.S. creeps back toward endemic status
Go deeper