Trump administration to penalize immigrants likely to use public benefits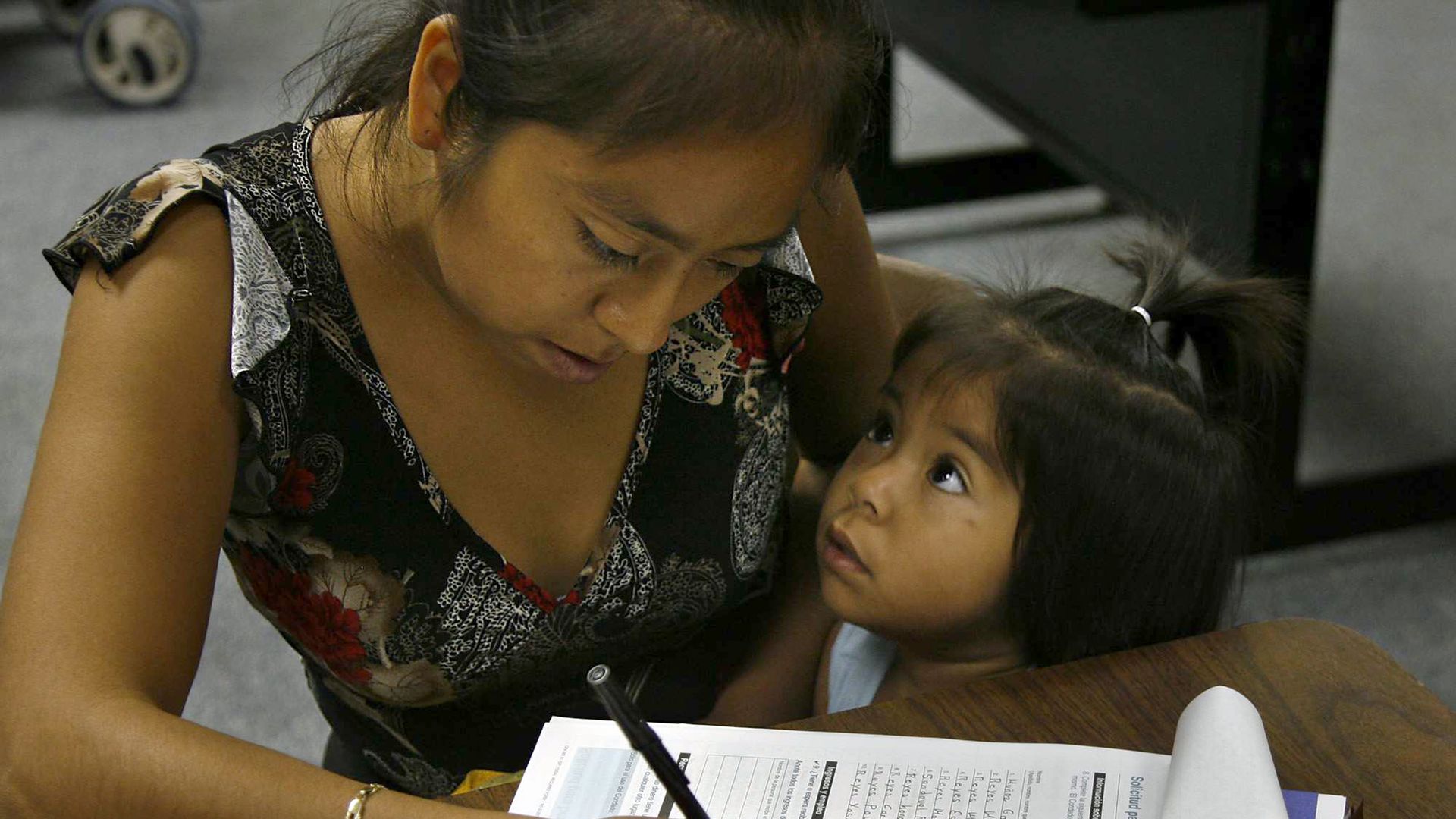 A rule that would penalize immigrants who use or are likely to use public benefit programs such as food stamps, housing assistance or Medicaid will be published in the Federal Register on Wednesday.
Why it matters: The long-anticipated rule will make it much harder for immigrants with low incomes or low levels of education to obtain visas or green cards. It will also be much harder for immigrants already in the U.S. to stay longer, change their immigration status or become citizens if they have used any of the specified safety net programs.
The rule would also likely create a "chilling effect" on immigrants who are eligible to use certain public benefit programs, but choose not to out of fear of being penalized, according to immigration experts. Immigrants reportedly began turning down food stamps after early reports about the rule last year.
Worth noting: Not all immigrants even qualify for public benefit programs, as most need to have to have been in the U.S. for 5 years.
What's next: The new rule will go into effect 60 days after it is published in the register. At the same time, the Trump administration is planning to find ways to force immigrant sponsors to pay the government back for any use of public benefits by the immigrants they've sponsored. Trump gave government agencies 90 days to implement such rules in a May memo.
The bottom line: This is all part of the Trump administration's attempts to move toward what it calls a merit-based immigration system — and a part of its broader attempts to slow most forms of immigration to the U.S.
Go deeper: Trump's welfare crackdown targets immigrants
Go deeper