The rural America death spiral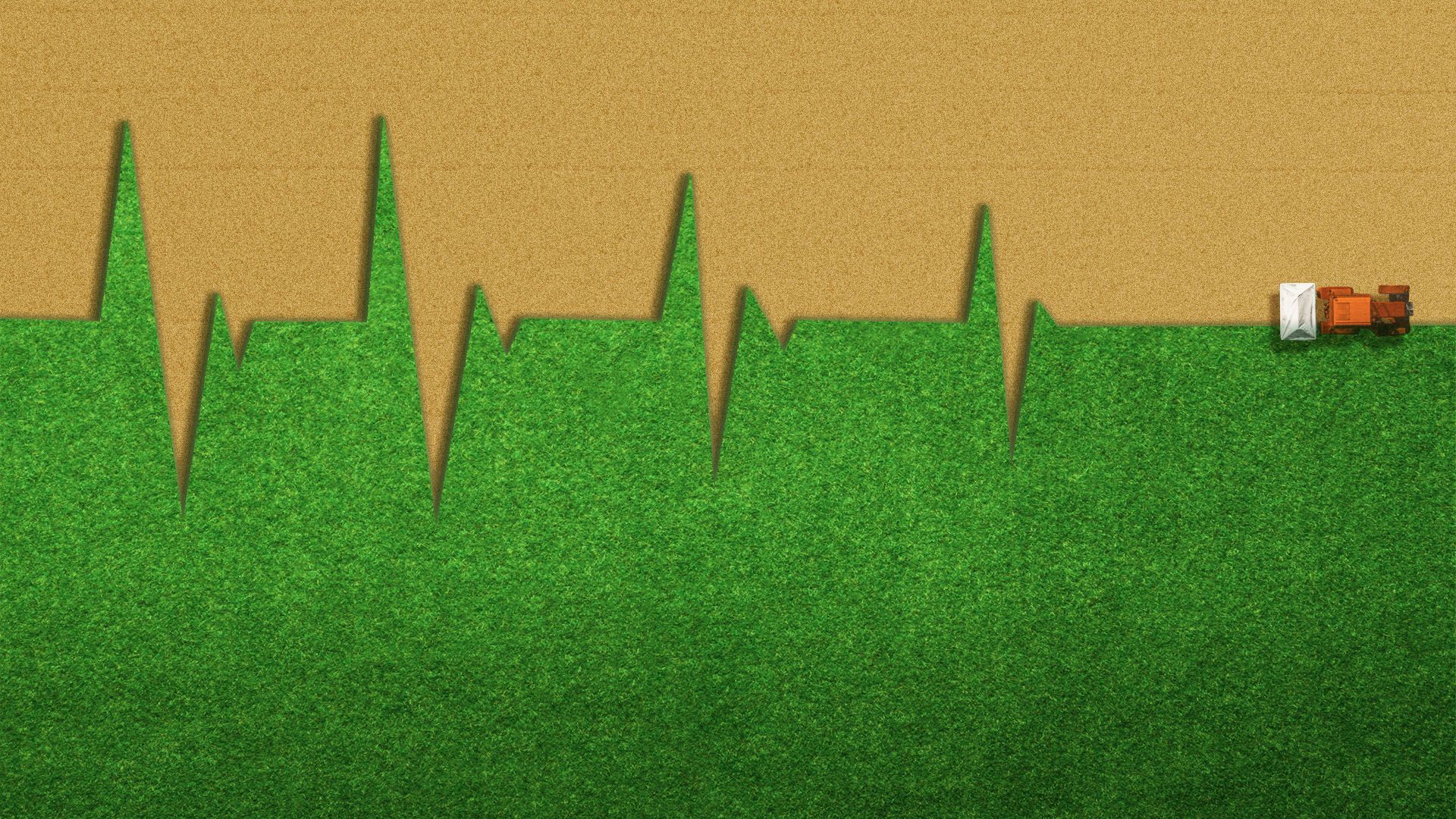 Many of the nation's current pathologies are taking a heavy toll on the majority-white population living in rural America, which was severely impacted by the opioid crisis and has dealt with falling populations, job losses and rising suicide rates.
Why it matters: The malaise and discontent that President Trump has tapped into goes beyond the racism we've seen over the past few weeks and includes anger at a changing world and frustration at dwindling opportunities close to home. These trends are further entrenching the rural-urban schism that came to light in the 2016 election.
The big picture: Political and economic power is shifting to the cities, and 20% of the population — about 60 million people — is being left behind in the middle of America. These communities face increasingly difficult barriers to education, wealth and health.
And if you're African American or Hispanic, your chances of success and survival at every turn are even worse.
Let's say you were born, grew up and now reside in rural America. Throughout your life, you have been more susceptible to poverty, lower education, illness and even death than your urban counterparts.
What's next: Technological advancements such as 5G and automated vehicles won't directly make life harder for rural America, but instead will fuel inequality by making life that much easier for urban America.
The rural-urban divide will continue to play a central role in politics and elections for the next several years — unless and until rural America's population declines enough that its political power dwindles.
The bottom line: States, municipalities and the federal government have spent billions to draw jobs and prosperity to stagnant rural areas. But not much has changed.
Go deeper:
Editor's note: This story has been corrected to reflect that 20% of the U.S. population is about 60 million people, not 46 million, as previously written.
Go deeper