Ex-2020 candidate Mike Gravel supports Sanders and Gabbard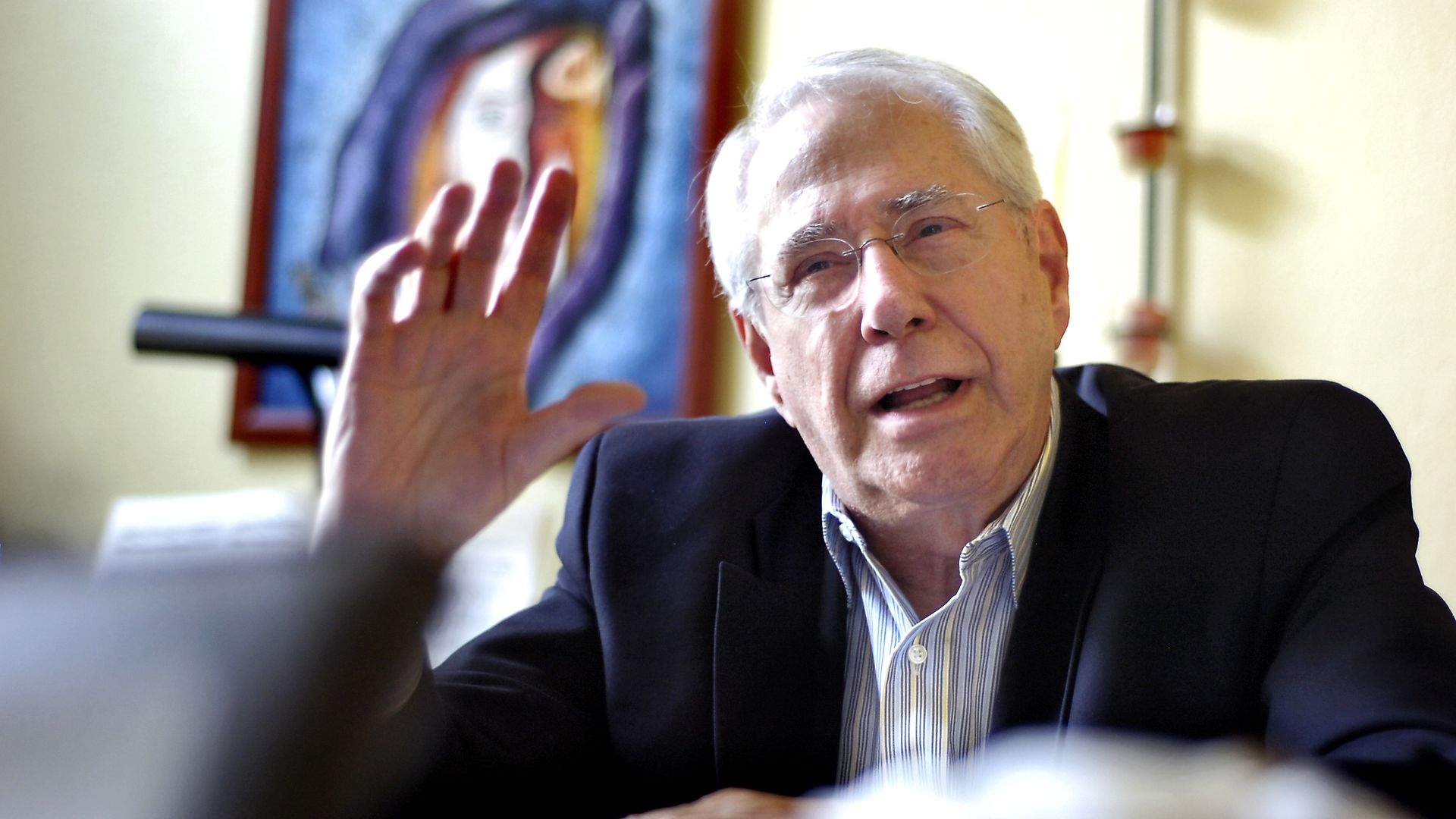 Former 2020 candidate Mike Gravel (D-Alaska) on Tuesday shared his support for Sen. Bernie Sanders (I-Vt.) and backed Rep. Tulsi Gabbard (D-Hawaii) on social media Thursday.
The big picture: Gravel previously said he'd be interested in endorsing either Sanders or Gabbard, but commented that he likes Gabbard for her non-interventionist foreign policy ideas, per the Atlantic. However, Gravel's former campaign manager David Oks said Sanders is a better choice, since Sanders' chances of securing the party nomination are stronger than Gabbard's, reports the Daily Beast.
What he's saying: Gravel says Sanders "will be a great president for all Americans."
Gravel also said he's impressed with Gabbard's "courage in opposing the military industry complex."
Context: Gravel, the 89-year-old former Alaska senator, dropped out of the 2020 race on Aug. 2, reports Politico. Teenagers, including 17-year-old Oks, had recruited Gravel to join the race in hopes of qualifying for the debates to push the Democratic field further to the left.
Sanders responded to Gravel's endorsement, tweeting: "Thank you Senator Gravel. Together we will end forever wars, fight for an economy that works for all of us, and bring millions of people into the political process."
Go deeper... 2020 presidential election: Track which candidates are running
Go deeper