GOP congressman representing Dayton announces support for gun control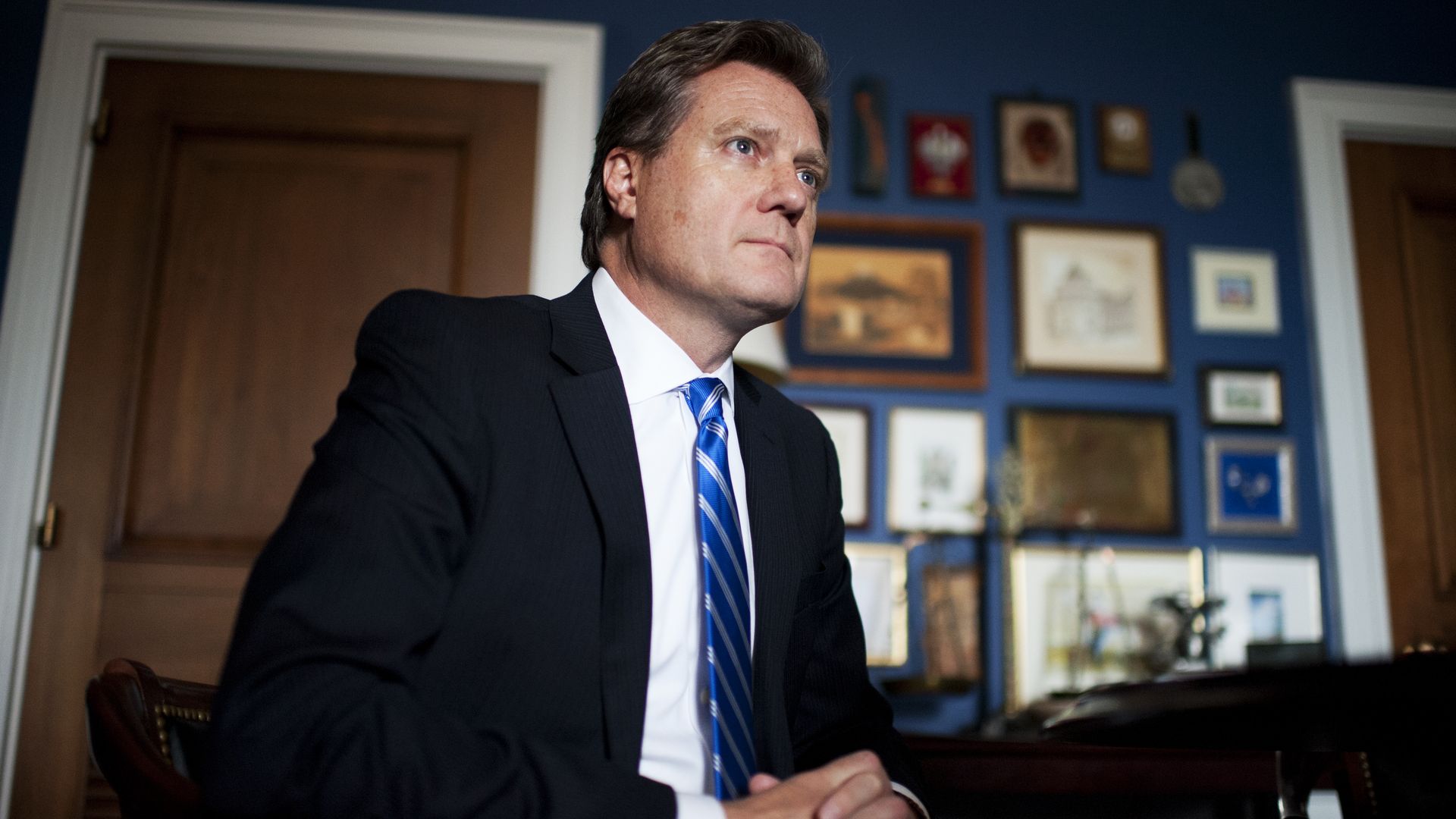 Rep. Mike Turner (R-Ohio.) announced his support Tuesday for banning military-style weapons, limiting magazines and implementing so-called "red flag" legislation to "quickly identify people who are dangerous and remove their ability to harm others."
Why it matters: Turner previously served as mayor of Dayton, Ohio, and now represents the city — one of the 2 communities struck by mass shootings last weekend. In a statement, Turner wrote, "I understand not every shooting can be prevented or stopped from these measures, but I do believe these steps are essential."
Between the lines: Mass shootings are often followed by calls for gun control by activists and Democratic lawmakers. But as The Atlantic's Russell Berman notes, "More than two decades of federal inaction on gun-control measures have understandably conditioned the public to expect little from Congress after mass shootings, no matter the death toll."
Republican support could change that. The House has passed 2 background check bills this year that the Senate has yet to vote on.
Congress is currently on August recess, but several Democrats and some Republicans have called on Senate Majority Leader Mitch McConnell (R-Ky.) to order the Senate back to address the mass shootings.
Of note: Ohio's Republican Gov. Mike DeWine also urged the state's legislature to pass gun reform on Tuesday, pushing for required background checks and protections to keep guns away from bad actors, AP reports.
Go deeper ... Dayton, Ohio, mass shooting: What we know so far
Go deeper