Beto O'Rourke backs abolishing filibuster to pass gun control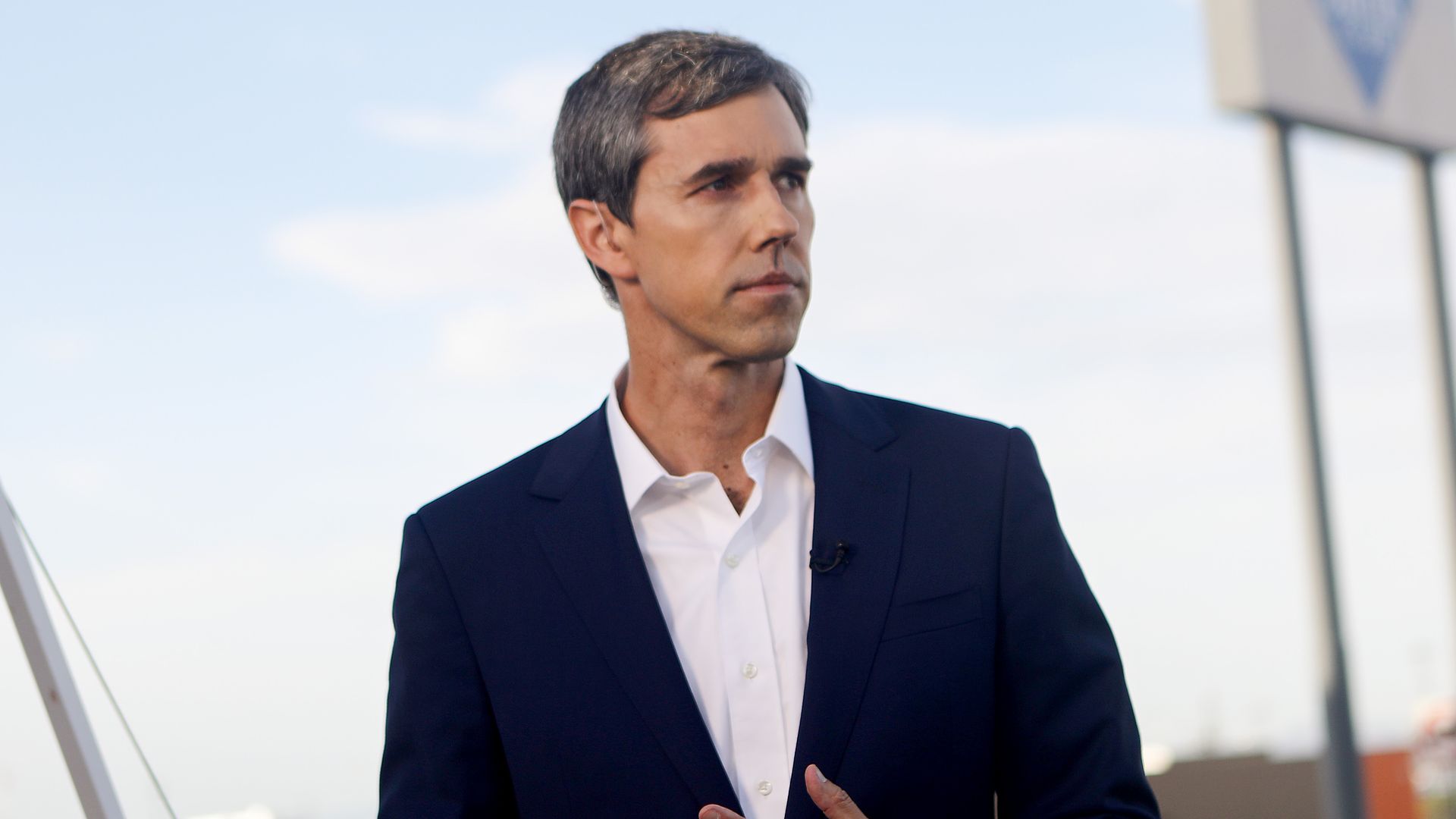 Democratic presidential candidate Beto O'Rourke told Pod Save America Monday that he favors abolishing the filibuster in order to enact gun control legislation.
Why it matters: The former Texas congressman has been a vocal figure since a mass shooting at an El Paso Walmart left 22 dead on Saturday. The event has triggered renewed attention to gun control legislation, with a focus on two background check bills passed by the House but not yet heard in the Senate.
What he's saying: When asked if he would be open to a gun buyback program, O'Rourke said, "Yes, and I'm open to them right now as a candidate. It absolutely has to be a part of the conversation. And if at the end of the day it's going to save lives... then let's move forward and do it."
The big picture: Congress is on August recess, but leading Democrats and some Republicans are calling for Senate Majority Leader Mitch McConnell (R-Ky.) to call the Senate back to session to hear the measures. McConnell is currently working from home while recovering from a fractured shoulder.
Go deeper: Where 2020 Democrats stand on gun control
Go deeper