North Korea conducts more missile tests, slams U.S. lack of "political will"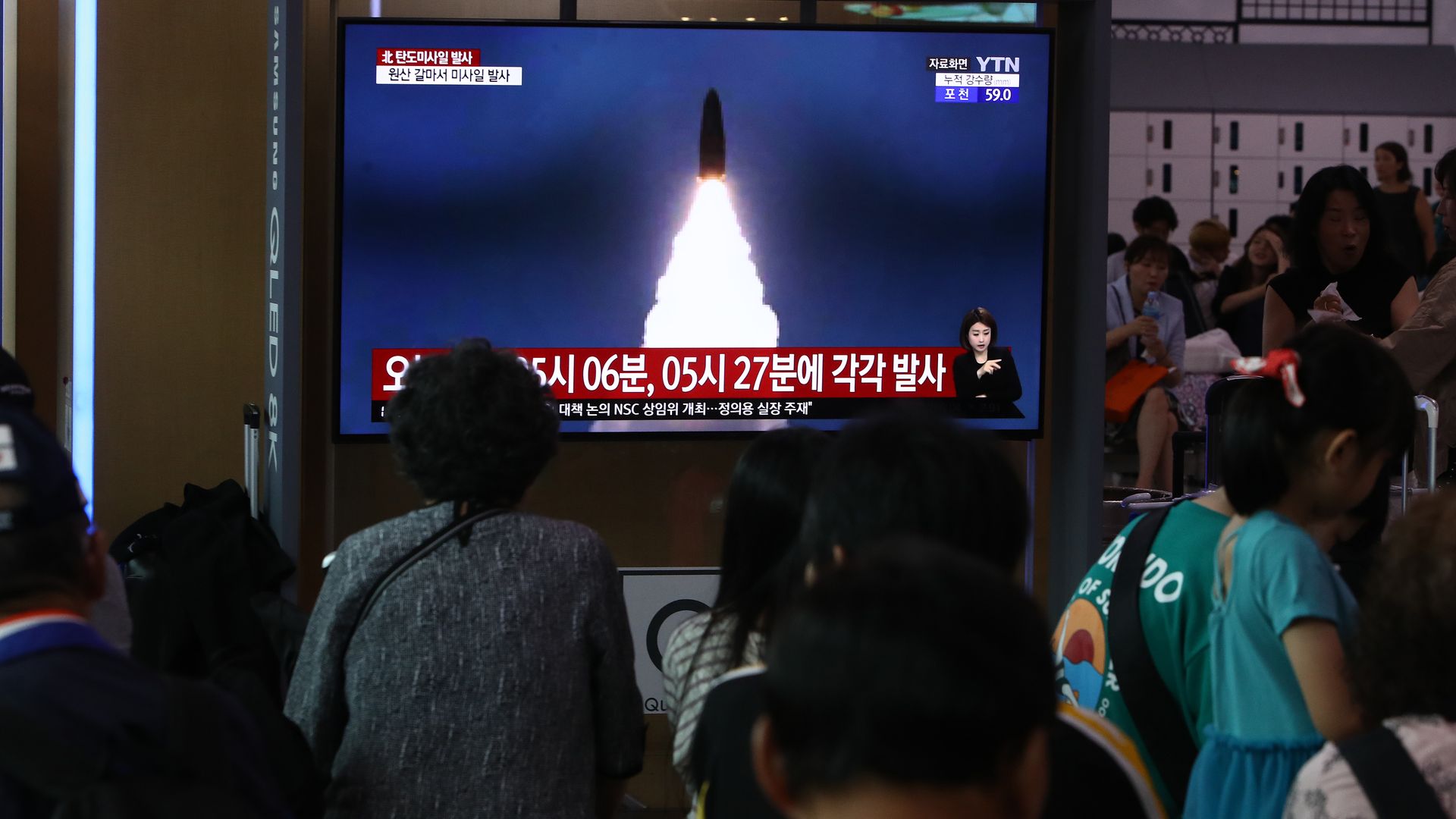 North Korea has fired 2 "unidentified projectiles" into the East Sea for the 4th time in less than 2 weeks, according to the South Korean military.
The big picture: President Trump said last week that the short-range missile tests North Korea has been conducting do not violate the terms of his agreement with Kim Jong-un in Singapore last year, but he nonetheless urged Kim to "do the right thing." A spokesperson for North Korea's foreign ministry on Monday protested joint military drills by the U.S. and South Korea, warning that the country is still committed to dialogue but could be forced to take a "new road," per North Korean state media.
Full statement:
Despite our repeated warnings, the United States and South Korean authorities have finally started the joint military exercise targeting the DPRK. This is an undisguised denial and flagrant violation of June 12 DPRK-U.S. Joint Statement, Panmunjom Declaration & Sept. Pyongyang Joint Declaration, all of which are agreements to establish new DPRK-U.S. relations and build a lasting, stable peace regime on the Korean peninsula. The U.S. and South Korean authorities do not have political will at all to implement the joint statements whereby they committed to improve DPRK-U.S. relations and the inter-Korean relations, and that they remain unchanged in their position to continue to face us as an enemy.
Go deeper: Ignoring North Korean missile tests could hamper nuclear talks
Go deeper