Cloudflare pulls 8chan support after El Paso shooting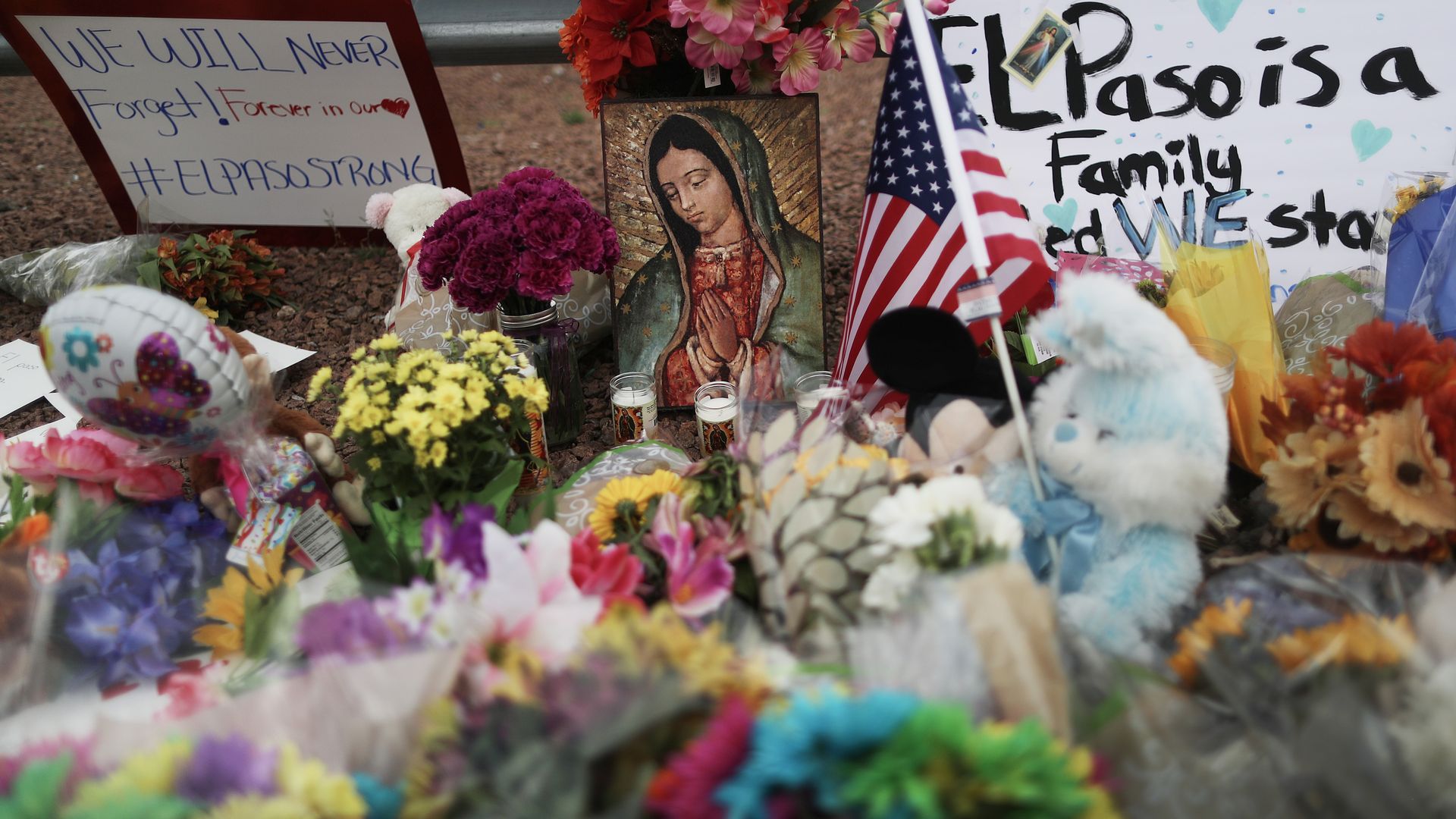 Cloudflare CEO Matthew Prince announced Sunday the company was pulling support for 8chan at midnight Pacific time following the mass shootings in El Paso, Texas, and Dayton, Ohio, this weekend.
Context: Moments before the El Paso shooting on Saturday morning, an anti-immigrant screed encouraging others to spread the message apparently posted by the suspect appeared on 8chan, per the New York Times. Prince said in a blog post it appears the suspect was inspired by the online forum.
The big picture: In his blog post, Prince noted the El Paso shooting was not an isolated incident. "Nearly the same thing happened on 8chan before the terror attack in Christchurch, New Zealand," he said, referring to the March 15 attack on 2 Christchurch mosques that killed 51 people.
"The El Paso shooter specifically referenced the Christchurch incident and appears to have been inspired by the largely unmoderated discussions on 8chan which glorified the previous massacre. In a separate tragedy, the suspected killer in the Poway, California synagogue shooting also posted a hate-filled 'open letter' on 8chan.
"8chan has repeatedly proven itself to be a cesspool of hate. ... they have proven themselves to be lawless and that lawlessness has caused multiple tragic deaths. Even if 8chan may not have violated the letter of the law in refusing to moderate their hate-filled community, they have created an environment that revels in violating its spirit."
Flashback: Per Axios' Kim Hart, this isn't the first time Prince has intervened.
In 2017, he decided the company would cut off white supremacist website The Daily Stormer in the aftermath of the Charlottesville, Virgina, violence, causing the site to go down.
In a later interview with Axios, Prince indicated he hoped his company would not have to be in the position to make that kind of judgement call again.
Editor's note: This article has been updated with more context and comments from Prince.
Go deeper: 8chan founder calls forum a "receptive audience for domestic terrorists"
Go deeper