Pelosi says GOP Senate must end "outrageous obstruction" on gun legislation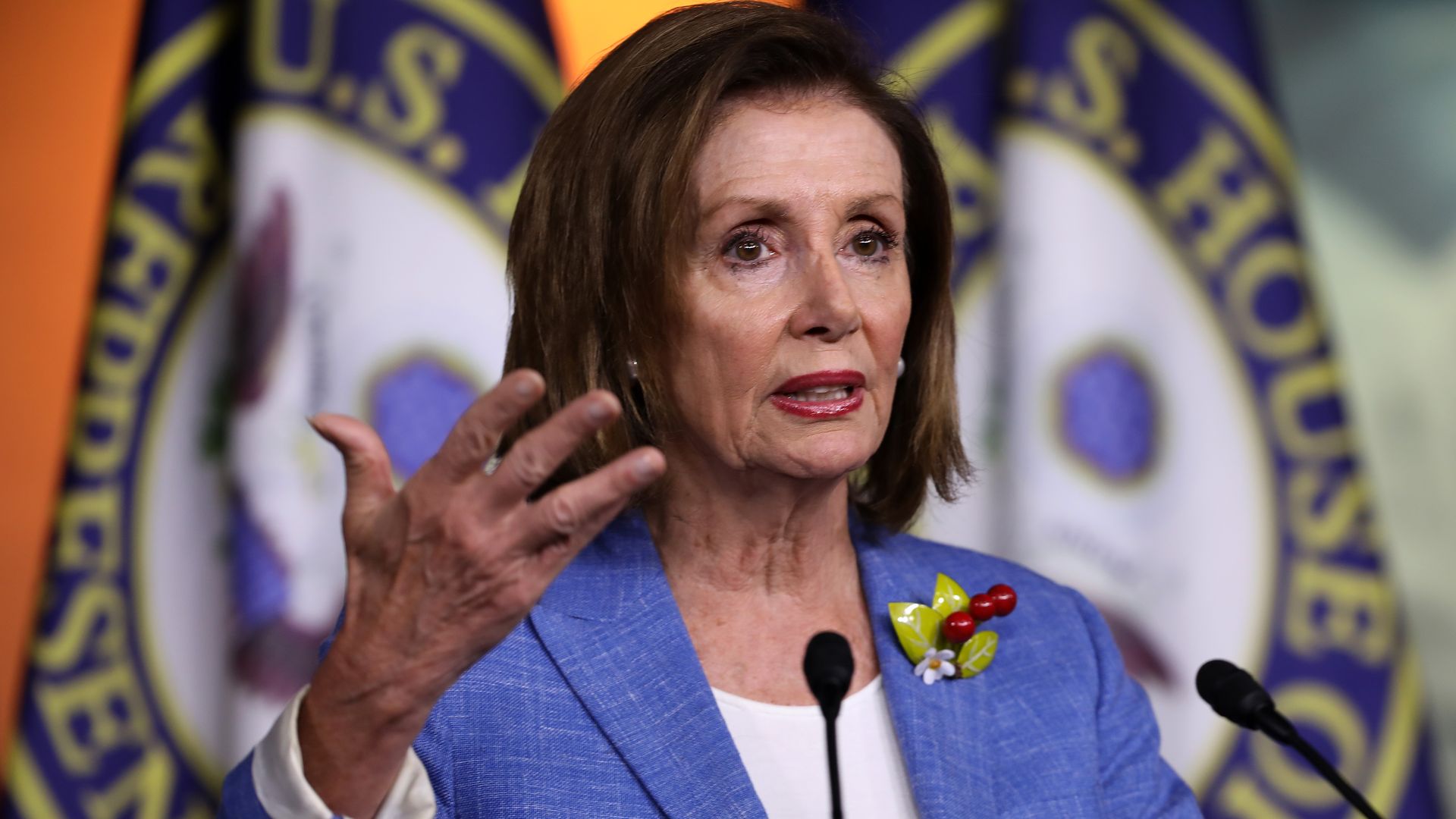 Following a pair of mass shootings in El Paso, Texas, and Dayton, Ohio, that left a total of 29 dead, House Speaker Nancy Pelosi (D-Calif.) wrote in a statement Sunday that "the Republican Senate must stop their outrageous obstruction" on gun violence legislation.
Why it matters: The Democratic-controlled House has passed two gun control measures this year that would strengthen background checks — the first gun control bills that Congress has considered in nearly 25 years. Senate Majority Leader Mitch McConnell (R-Ken.) has refused to bring either to the Senate floor. Congress is currently on August recess, but a number of lawmakers have called for an emergency session to consider gun control legislation.
Full statement:
"In less than 24 hours, another American community has been devastated by the tragedy of gun violence. The hearts of all Americans break for the families and friends of those injured and murdered, and our prayers go out to everyone impacted in this latest act of terror. We give thanks for the brave first responders, who rushed into harm's way to save lives and ensured that everyone received the care and support they needed.
"We cannot allow another family or another community to suffer the pain and anguish of gun violence. We have a responsibility to the people we serve to act. The Republican Senate must stop their outrageous obstruction and join the House to put an end to the horror and bloodshed that gun violence inflicts every day in America. Enough is enough.
"May it be a comfort to the entire Dayton community that so many Americans grieve with and pray for them at this terrible time."
Go deeper: Beto O'Rourke blames Trump's rhetoric for El Paso shooting
Go deeper