House Dems cross impeachment support milestone, Pelosi tries to dampen momentum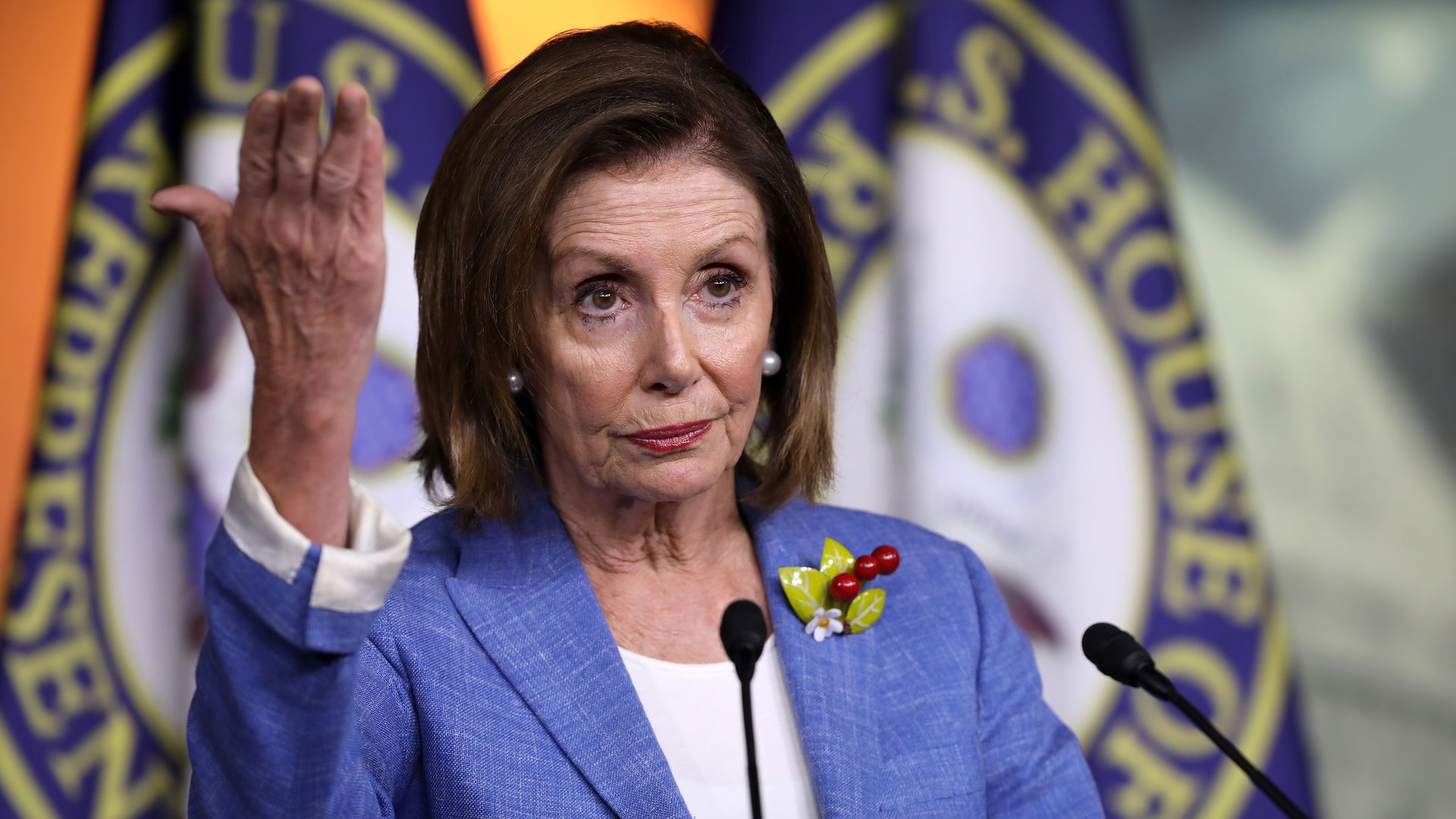 Impeachment whip counts by Axios and other news organizations yesterday passed the milestone of a majority — just over half — of House Democrats in favor: 118 of 235.
Catch up quick: An average of a name a day has been added in July, in what we told you in Axios PM has been an impeachment slow drip.
Speaker Pelosi, trying to tamp down the momentum, issued a "Progress of House Investigations" statement yesterday with these headings: "Litigations ... Legislation ... Investigation."
What we're watching: August town halls back home in swing and freshman districts, with national progressive groups whipping up local fervor, will help decide whether impeachment pressure on House leaders continues to build.
The pro-impeachment group Need to Impeach is running television ads and fanning out to congressional districts to push lawmakers, AP reports.
What's next, from Axios' Zach Basu: Court battles over Mueller materials will stretch at least deep into fall.
So if Speaker Pelosi wants to slow the impeachment train down, she could insist those battles play out before an impeachment decision.
Go deeper