Gilroy Garlic Festival deadly shooting: What we know so far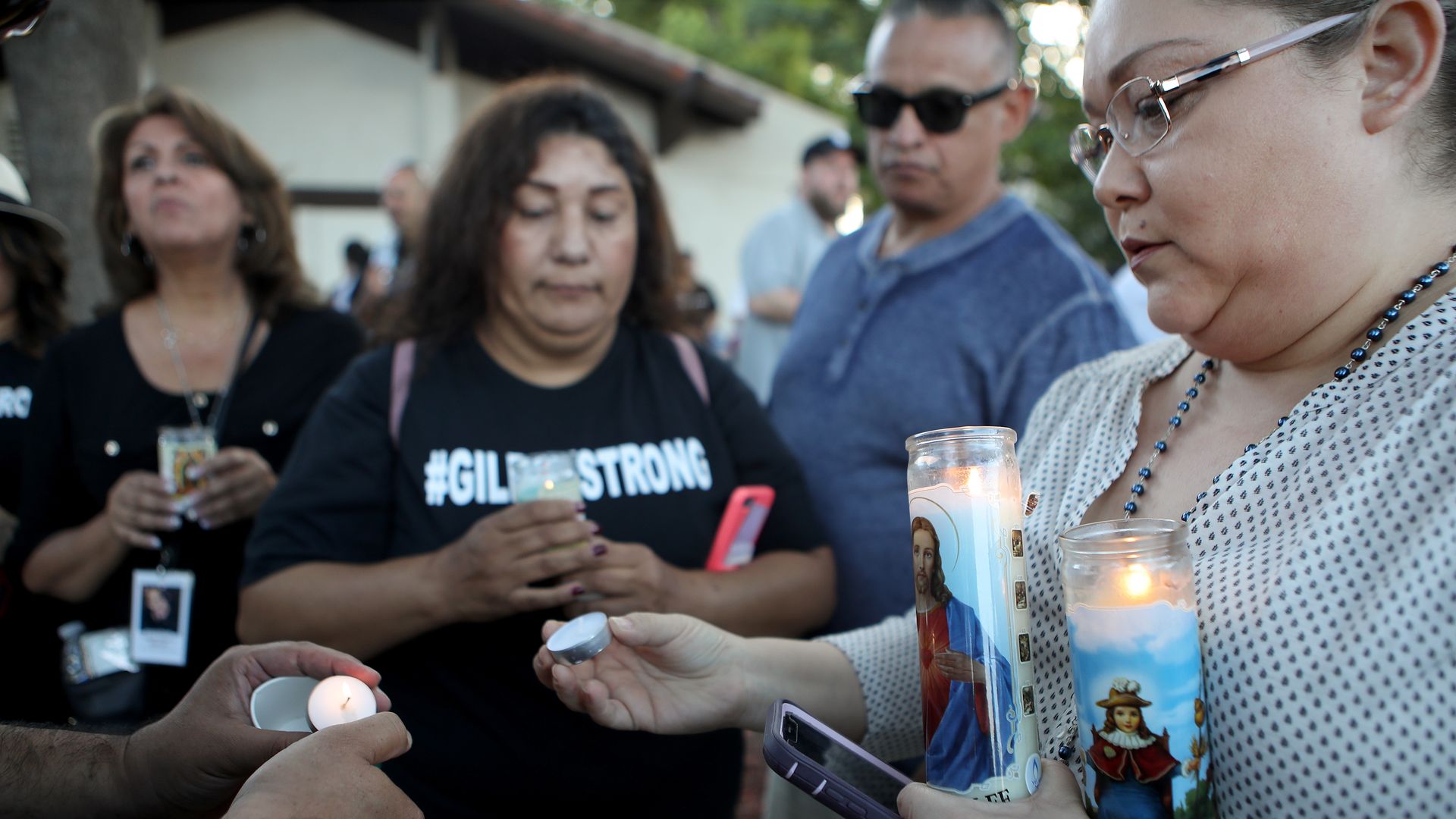 Investigators believe the Gilroy Garlic Festival shooter acted alone in a "pre-planned attack" on June 28 that wounded 15 people and killed 2 children and a man in his 20s, police said.
The latest: Federal authorities said on Tuesday that they have launched a domestic terrorism investigation into the Gilroy Garlic Festival shooting. "Authorities have not determined whether the gunman was a white nationalist, but they have not ruled it out either," said John Bennett, the FBI special agent managing the case.
Details: The suspect, 19-year-old Santino William Legan, bought the "AK-47-type" assault rifle legally in Nevada, according to Gilroy Chief of Police Scot Smithee. There were reports of a second suspect. But Smithee said, "Our investigation is leading us more and more to believe that there was not a second person involved."
What else we know: Police said they responded at 5:41 pm local time to reports of a shooting at the event in Christmas Hill Park — an area where weapons are prohibited. Smithee said a tool was used to cut through a fence to gain entry to the event. He praised 3 officers who fatally wounded the suspect "despite the fact that they were outgunned with their handguns against a rifle."
"[W]e had thousands of people there in a very small area, and you know it could've gotten so much worse so fast."
The big picture: Alberto Romero, the father of 6-year-old victim Stephen Romero, told the Mercury News he learned of what happened when he got a panicked call from his wife telling him a gunman had shot their son in the back and wounded her in the stomach and hand and her mother in the leg.
Keyla Salazar, the teenager who died in the attack, was just 1 week away from celebrating her 14th birthday, the San Francisco Chronicle reports.
Hundreds of people attended a vigil at City Hall in Gilroy, California, Monday night in honor of the who died in a shooting at the Gilroy Garlic Festival, per AP.
Festival-goer Julissa Contreras told NBC Bay Area she saw a man "rapid firing" with a gun. "I could see him shooting in just every direction. He wasn't aiming at anyone specifically," Contreras said. "He definitely was preparing for what he was doing."
Background: The Gilroy Garlic Festival started in 1979, and Sunday was the final day of event, according to the festival website.
Between the lines: The Los Angeles Times notes that in California, it's illegal to own military-style semiautomatic rifles like the one used in the shooting.
Go deeper: America's 22 deadliest modern mass shootings
Editor's note: This article has been updated with new details throughout.
Go deeper