Warren proposes trade overhaul with strict preconditions for all countries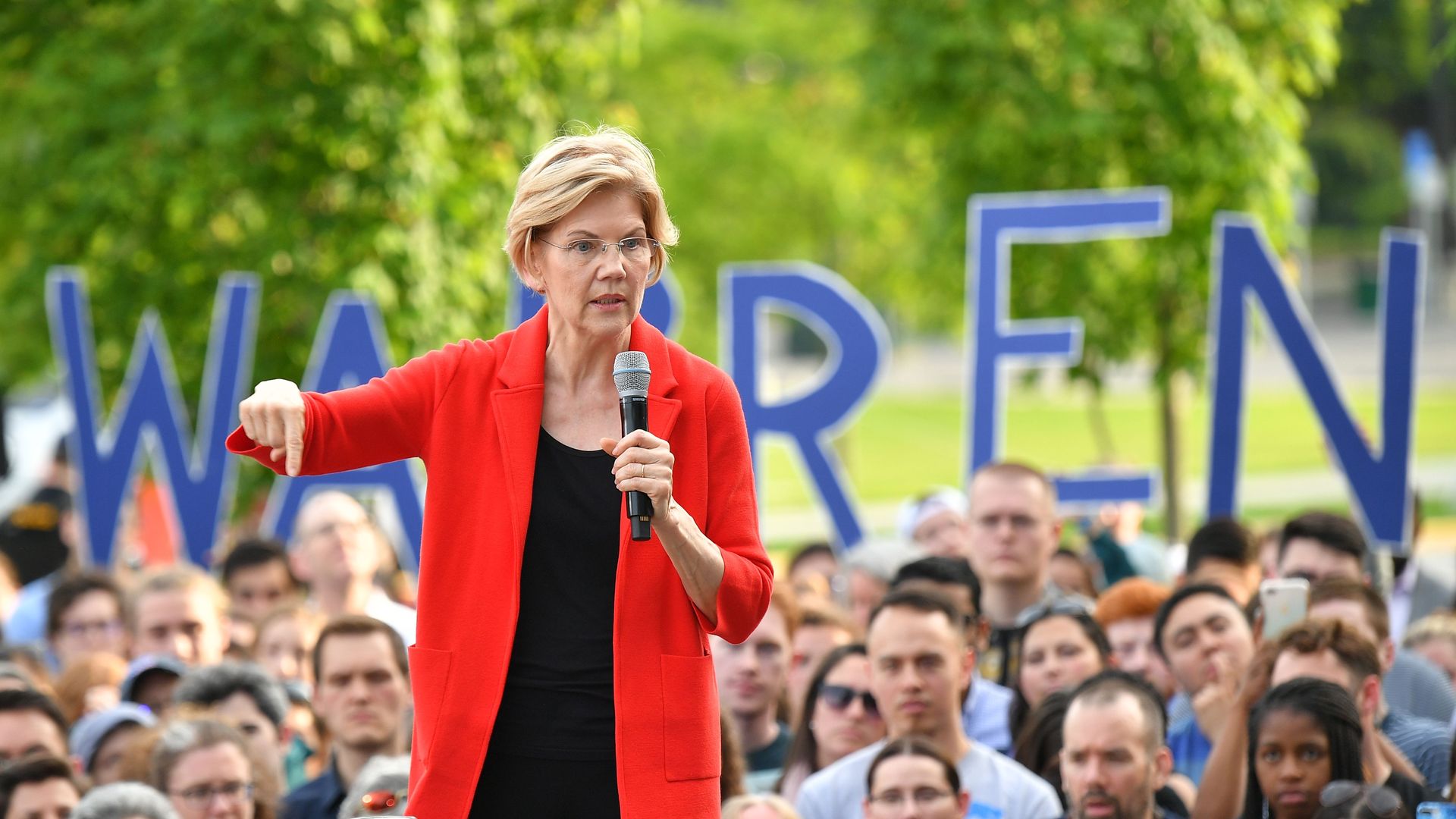 Elizabeth Warren has released a trade plan that would set up standards countries must meet as a precondition for any trade agreement, and she vows to renegotiate existing deals to meet that criteria.
Why it matters: President Trump's approach to trade has upended traditional partisan divisions on the issue, shifting Republicans in favor of more restrictionist trade policies and Democrats toward defending free trade. This dynamic gives 2020 Democratic candidates an opportunity to implement a large-scale shift on an important policy issue for the party.
Details: Some of the standards Warren outlined include:
Recognizing and enforcing the core labor rights of the International Labour Organization, like collective bargaining and the elimination of child labor.
Upholding internationally recognized human rights, as reported in the State Department's Country Reports on Human Rights.
Be a party to the Paris Climate agreement and have a long-term, national and verified plan to reduce emissions.
Eliminate all domestic fossil fuel subsidies.
Between the lines: Warren's proposal criticizes free trade deals made for the sake of opening up markets, and also goes after the Trump administration for lacking a clear, long-term strategy.
As an alternative to these approaches, which Warren describes as "undemocratic and obviously corrupt," she would mandate that trade negotiators publish a draft of their proposals in the Federal Register and let the public offer comments on the draft before a policy is made law.
Below: Read the full policy proposal, which outlines specific trade goals regarding labor, antitrust, climate change, prescription drugs, agriculture, and consumer protection.
Go deeper: Elizabeth Warren on the issues, in under 500 words
Go deeper