Updated Jul 28, 2019 -

World
Russian police arrest more than 1,300 protesters at Moscow rally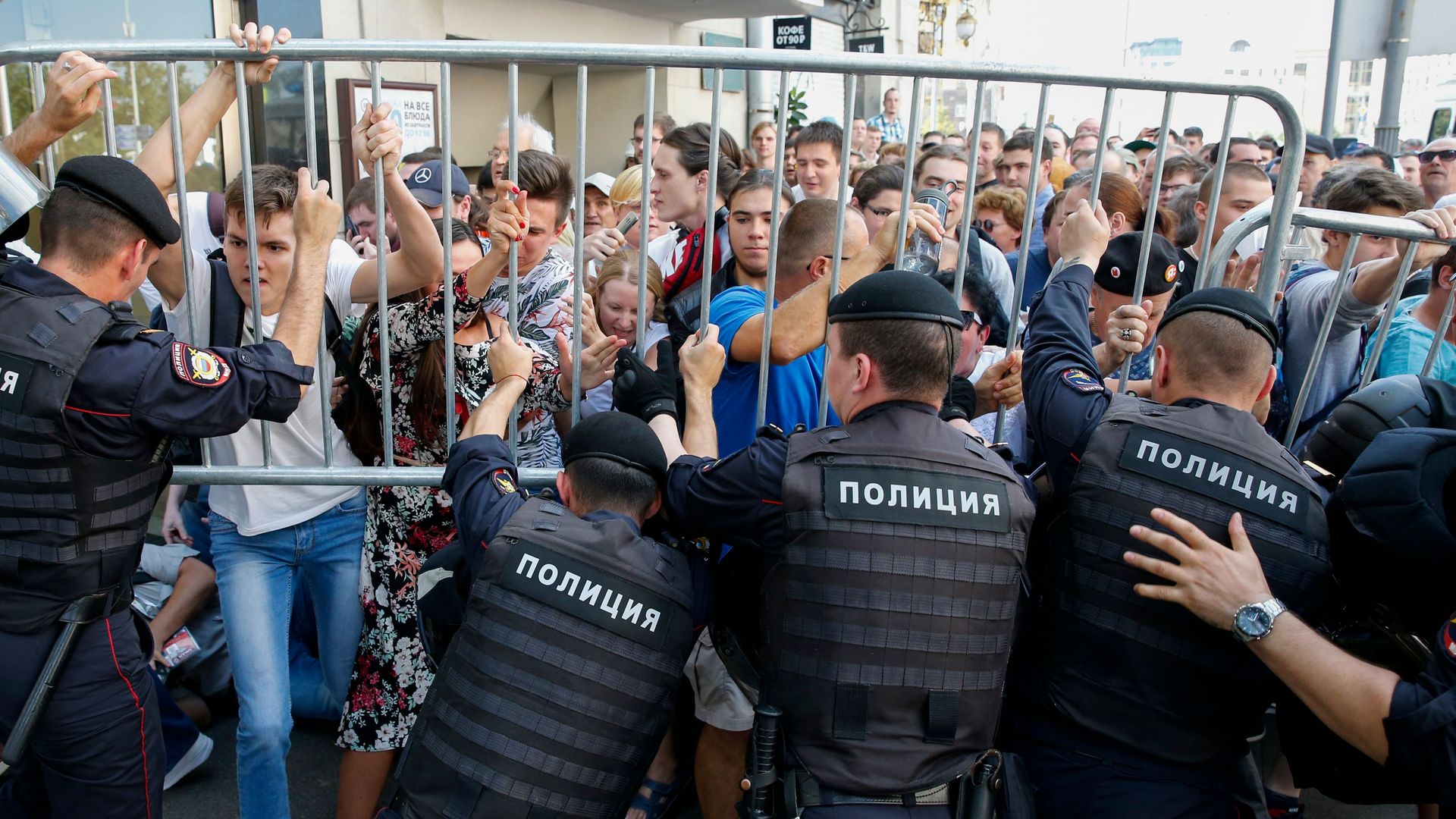 More than 1,300 protestors were arrested in Moscow Saturday, following a police roundup of local politicians attempting to challenge President Vladimir Putin's party for city office, according to OVD-Info, an independent police monitoring group.
Details: Video posted by journalists and activists on social media appeared to show riot police using batons on protesters at the rally, which was not authorized by authorities. At least 1 woman and a man appeared to sustain serious head wounds in the clashes, according to Reuters. The majority of protestors arrested have since been released, but 150 remain in police custody, per AP.
Why it matters: Demonstrators say the crackdown is the harshest since a wave of anti-Kremlin protests in 2011–12, per Reuters. Protestors are calling for fair elections and for opposition and independent candidates to be able to run for city council.
About 30 independent candidates have been disqualified from Moscow's September city council elections based on claims that candidates improperly obtained required signatures of support.
The big picture: The Kremlin's grip on local elections restricts Putin's critics from gaining legitimate political power. Putin, now in his second 6-year term, has dealt with dropping public support, declining Russian incomes and living standards, and protests over unpopular pension restrictions.
Last week's Moscow protests attracted about 22,500 people, the Washington Post notes.
Saturday's protest saw about 3,500 participants, according to police. Officers began making arrests at the latest rally before the crowd had fully gathered, per the New York Times.
In photos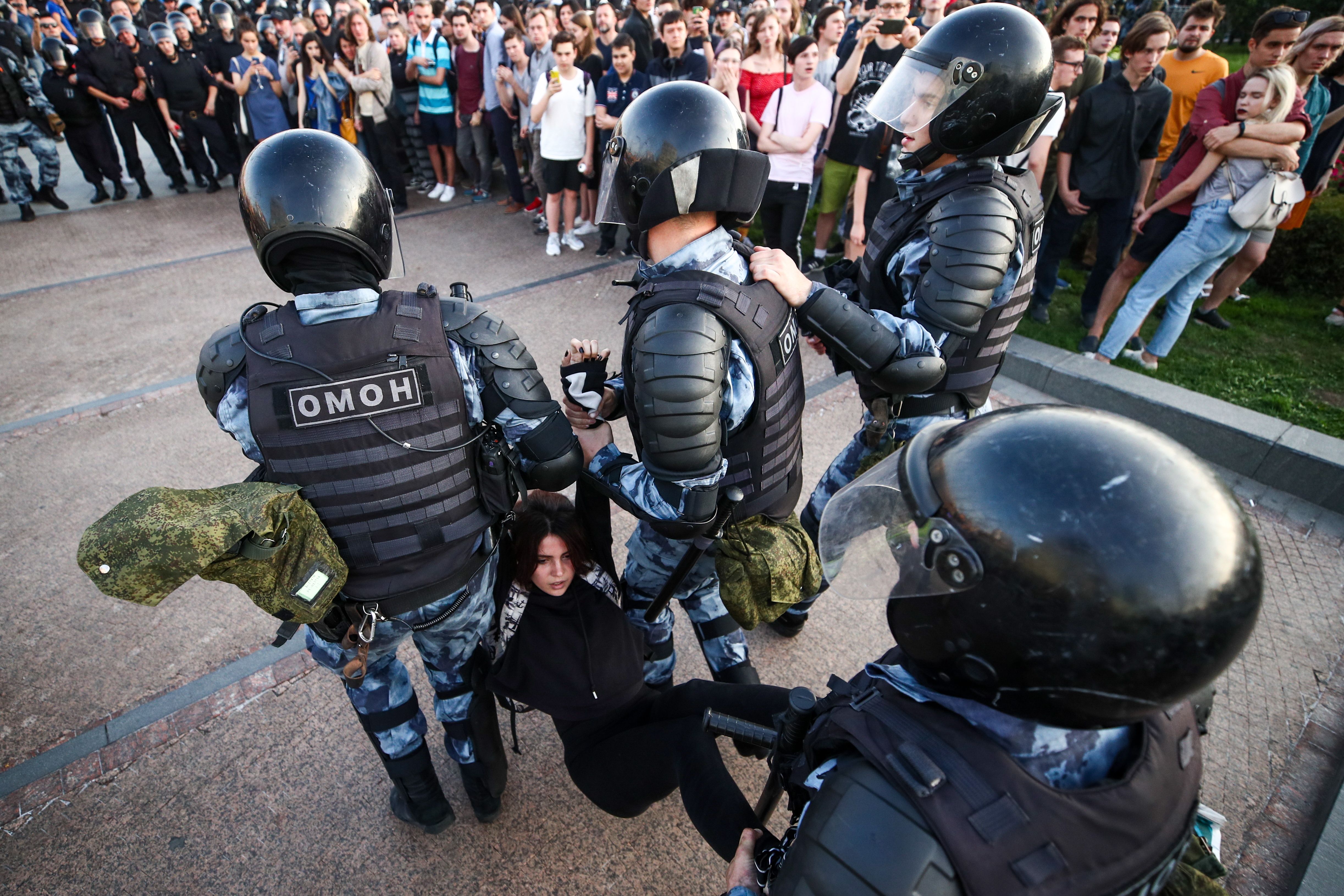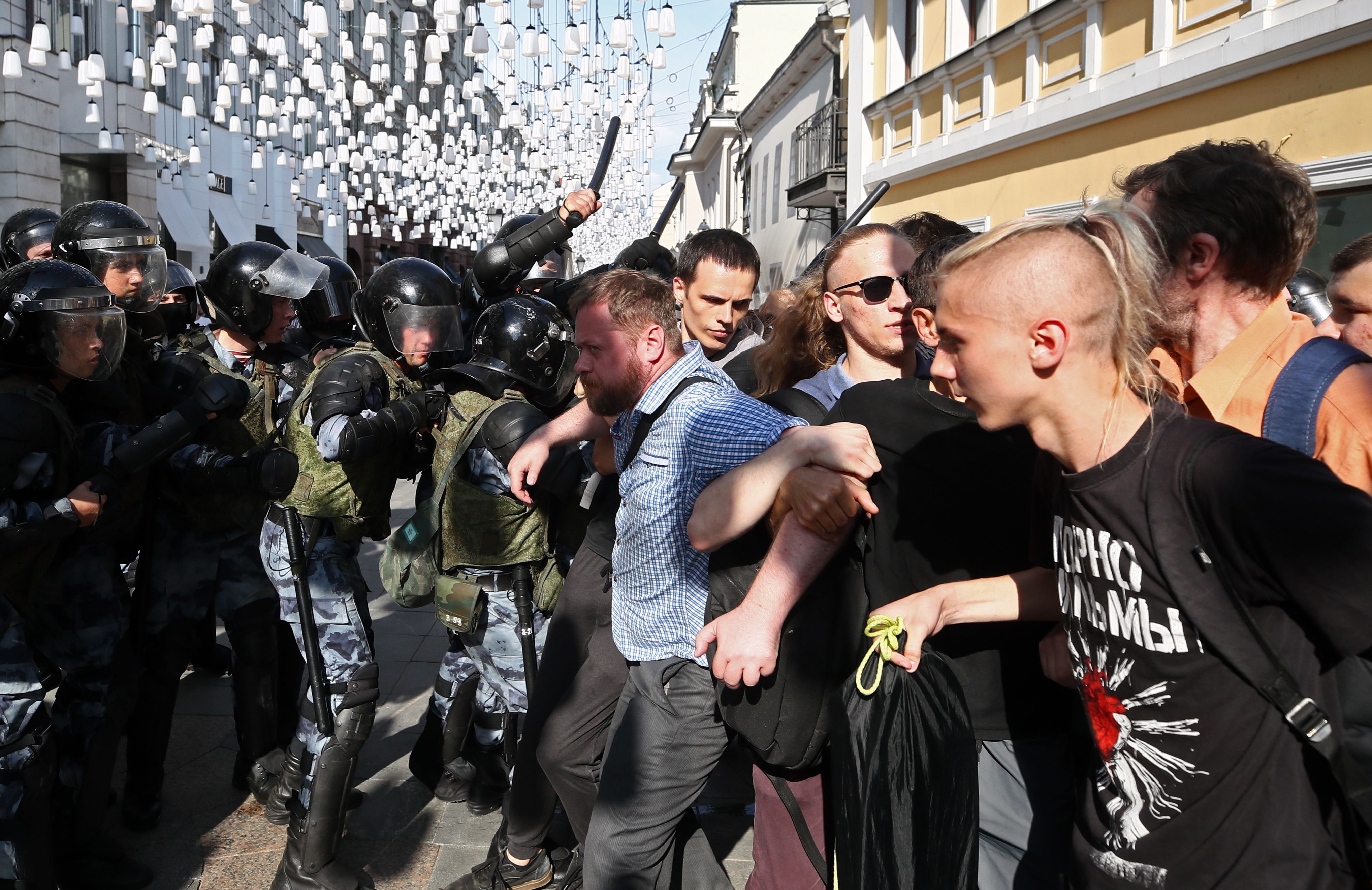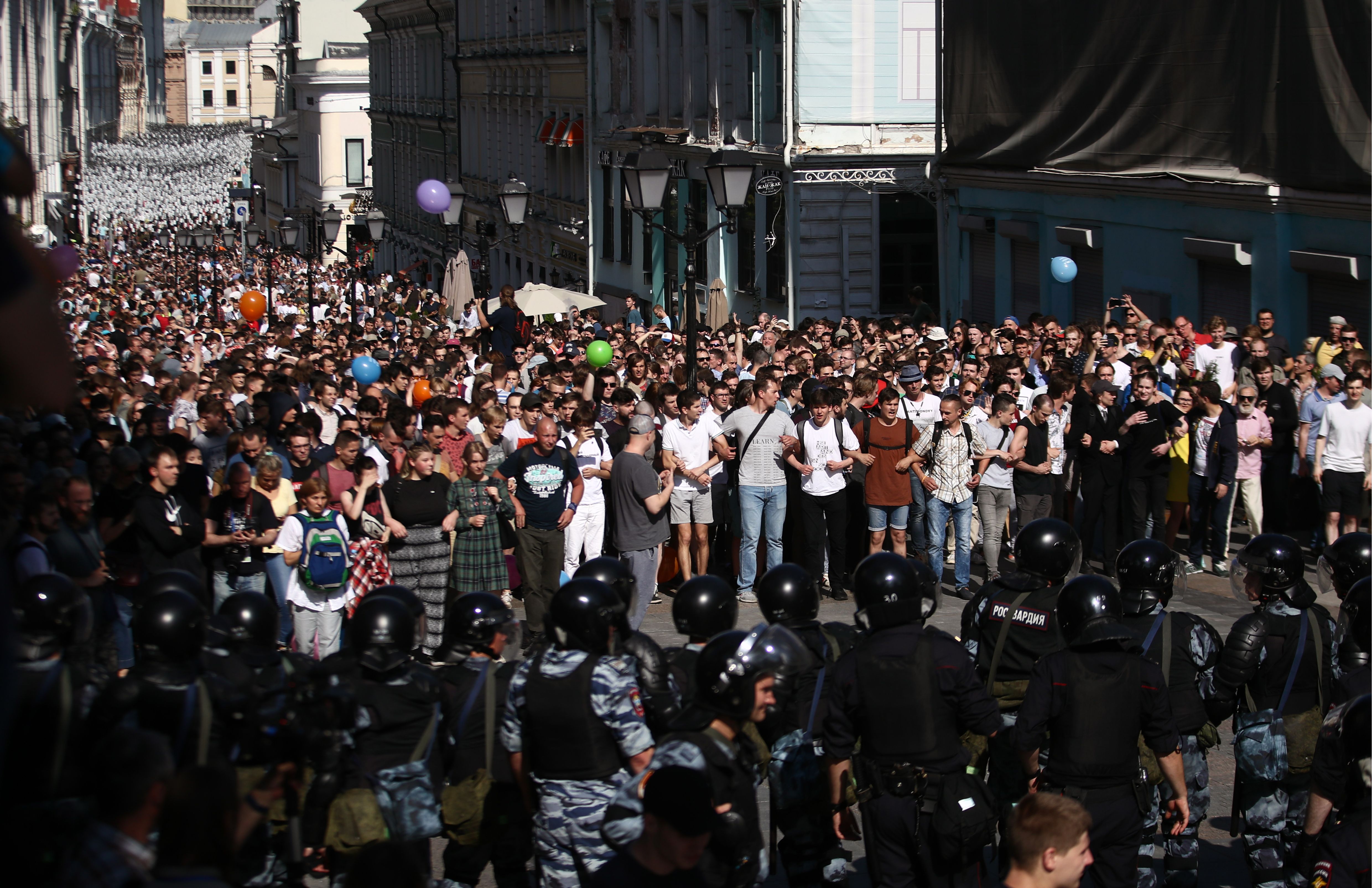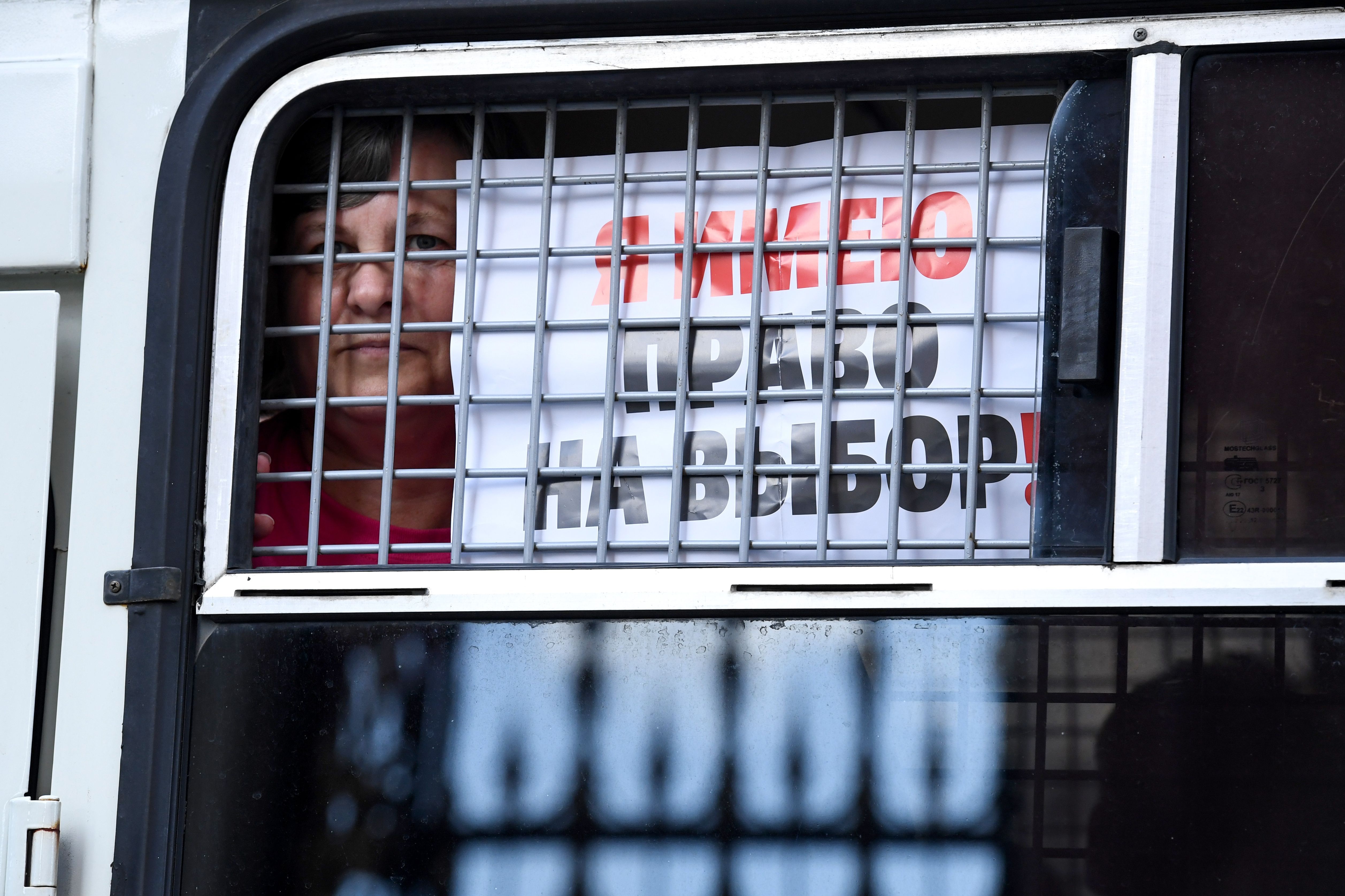 This article has been updated with more details on the protest, including the estimated number of arrests.
Go deeper: Putin might try to swallow up Belarus
Go deeper