Democrats prepare for debate brawl with Joe Biden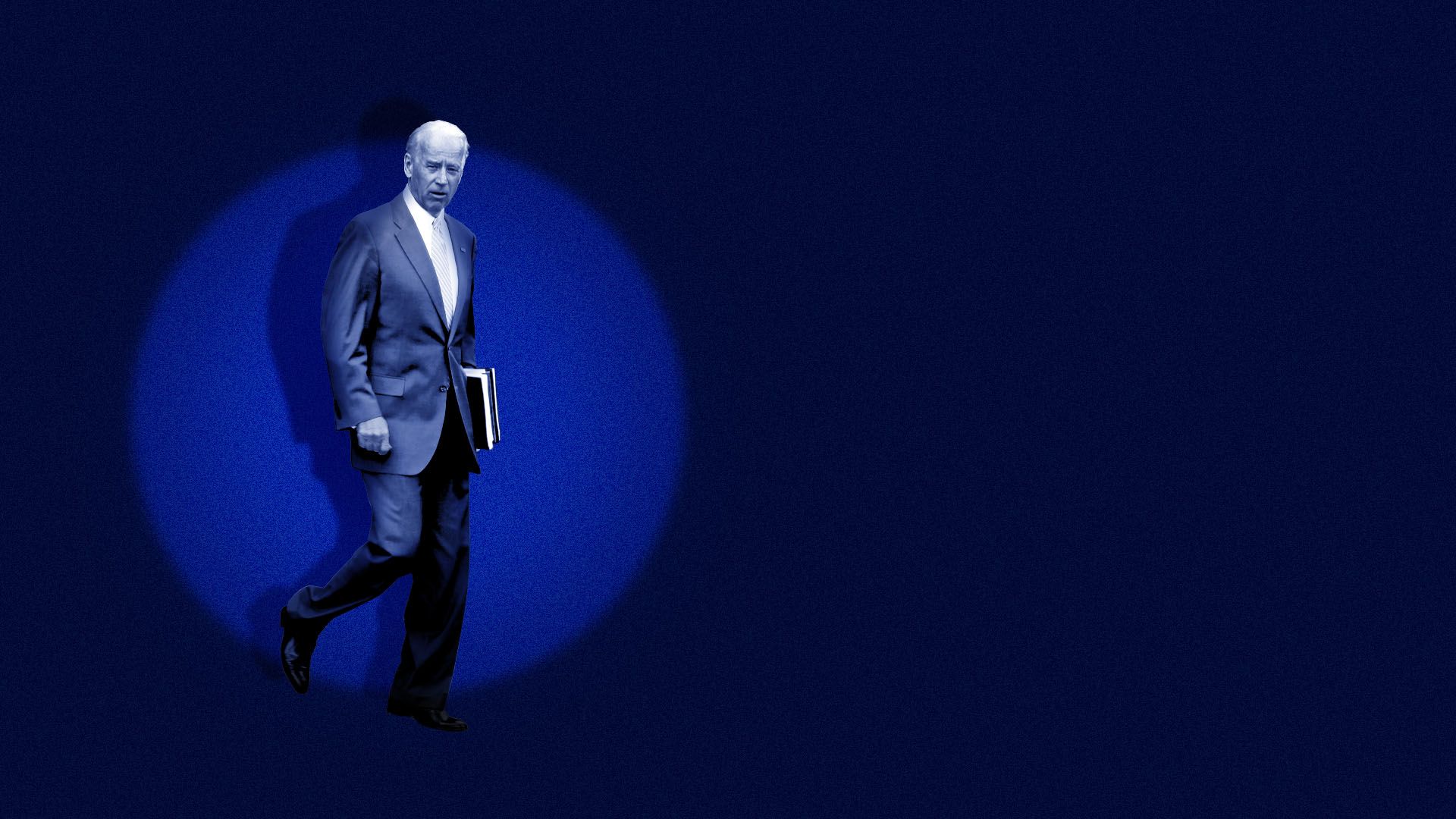 They don't want to talk about it, but the struggling Kirsten Gillibrand campaign appears to have spent a lot of time Googling Joe Biden as of late. The New York senator has publicly —and cryptically — alluded to unnamed Democratic candidates who "do not believe necessarily that it's a good idea that women work outside the home." The remark, which she's declined to clarify, has generated fervid speculation. 
The intrigue: Meanwhile, an account on the site newspapers.com that appears to be linked to her campaign has been gathering news articles about the former vice president's stance on the child tax credit in the '80s. (The newspaper.com account and related Twitter account appear to have been taken down after we approached the Gillibrand campaign for comment.)
The account belongs to somebody called wilcox8405. Gillibrand employs a researcher named Alexandra Wilcox. 
This newspaper clipping service shows which articles its users save. By default, clippings users save are made public unless they change their settings to render them private.
The wilcox8405 account — which doesn't show the user's full name — appears to be the Gillibrand staffer because the account has a Gillibrand article clipped and also articles from 1981 about Biden's vote against expanding the child tax credit.
Wilcox8405 clipped these Biden articles on July 11 and 12, indicating that Gillibrand's team has been preparing this attack on Biden for more than 2 weeks.
When we asked Gillibrand's campaign about all of this, spokesperson Meredith Kelly said: "Kirsten believes we need to have a broader and more intentional conversation about valuing women in this country and even this primary, and she intends to do so in the coming days. Stay tuned."
The big picture: Gillibrand appears to be adopting a Kill Biden strategy that's popular among Democrats preparing for the second round of debates in Detroit this week. Several campaigns and strategists told Axios they see an opportunity to damage Biden and boost their own fortunes as Harris did when she hit Biden on desegregation in the first debate.
"There's friendly fire coming his way," said one 2020 Democratic campaign aide.
We're already seeing that unfold. On the same day Biden unveiled his criminal justice reform proposal, Cory Booker said Biden is "not the right person" to fix it because, Booker argues, he helped create it.
Biden's campaign shot back the next day. In an email, they called out Booker for things like "a zero tolerance policy for minor infractions" and "running a police department that was such a civil rights nightmare" when he was mayor of Newark.
Julián Castro — who served in the Obama administration as HUD secretary — recently took a shot at Biden's immigration stance, saying: "I have learned the lessons of the past. It seems like Vice President Biden hasn't."
Last round, Castro took on Beto O'Rourke over immigration. Expect him to make Biden his new Beto.
Biden's particular vulnerabilities, per conversations with 9 campaigns and Democratic strategists: his involvement with the 1994 crime bill; race relations, which will of course come up after President Trump's racist tweets; his criminal justice plan, which some campaigns view as too moderate; and his age.
Why it matters: Kamala Harris was rewarded (in polling, donations and earned media) for her confrontation with Biden in the first debate. Some view that as a winning strategy for their campaigns this time around — especially as they try to gain momentum before the September debates.
Biden's campaign is ready for the fight. "We know folks are going to want to take shots. He's fully prepared to talk about all of his record," said a senior Biden campaign official. "He's not going to let his record be mischaracterized."
Several people Axios spoke with drooled over the optics of Biden standing squarely between Harris and Booker on the debate stage. They're "two African American rising stars who represent the future of the party and Biden very much represents the past," said Democratic strategist Don Calloway.
Between the lines: Dems are in survival mode right now. The increased qualification threshold for the September debates makes next week a do-or-die moment for a lot of underperforming campaigns.
Being on stage with 9 other people doesn't help, either. So they've got to be prepared to attack and fight back.
"You don't want to look like a Beto or a Biden the last time around," said a 2020 campaign aide. "You don't want to be caught flat-footed. That would be a losing situation."
Yes, but: Some worry that "if everyone is going to pile on [Biden], then it looks like he's getting bullied and voters might think that's rude," said another presidential campaign aide. "You can't go after him on every question; there has to be a delicate balance that every candidate takes."
Editor's note: This story has been corrected to reflect that newspapers.com does allow users to make their saved clippings private if they change their settings.
Go deeper