Updated Jul 29, 2019 -

World
Leading Putin critic Alexei Navalny hospitalized with mysterious illness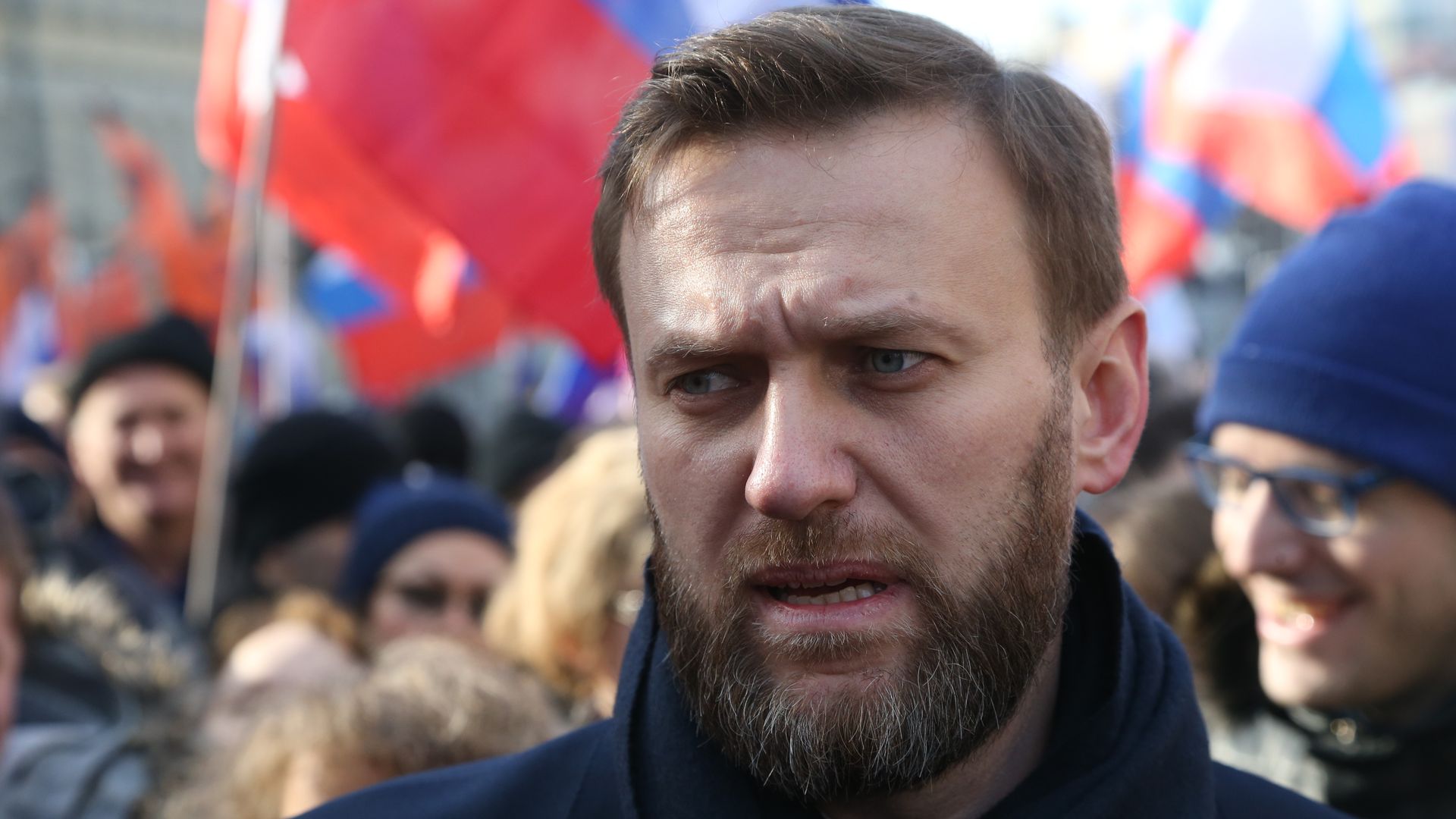 Russian opposition activist Alexei Navalny was discharged from the hospital and sent back to jail Monday, despite suspicions raised by his personal doctor that he was poisoned with "undefined chemical substances" — not suffering from an allergic reaction, as had previously been reported.
Why it matters: Navalny is an anti-corruption lawyer whose fierce opposition to Vladimir Putin has caused him to be arrested and jailed by Russian authorities a number of times. Navalny's spokesperson says he has never had an allergic reaction in his life, raising questions about whether his illness could in fact be the product of political retaliation. Putin has been accused of poisoning or having political opponents assassinated in the past.
Police reportedly did not want Navalny to be transported to the hospital and relented only when the ambulance crew threatened to make a scene, according to Navalny's spokesperson.
About 20 journalists who showed up at the hospital where Navalny is being treated have been detained by police, according to Russian media.
Details about his current condition are unknown, according to the AP. Navalny's doctor says he was discharged and sent back to jail before necessary medical tests were conducted.
Of note: The "allergic reaction" is not Navalny's first physical ailment resulting from his advocacy. In 2017, a chemical attack on his face caused him to lose 80% of his vision in one eye, per his website.
Go deeper: Russian police arrest more than 1,300 protesters at Moscow rally
Go deeper