Guatemala signs "safe third country" asylum deal after Trump threats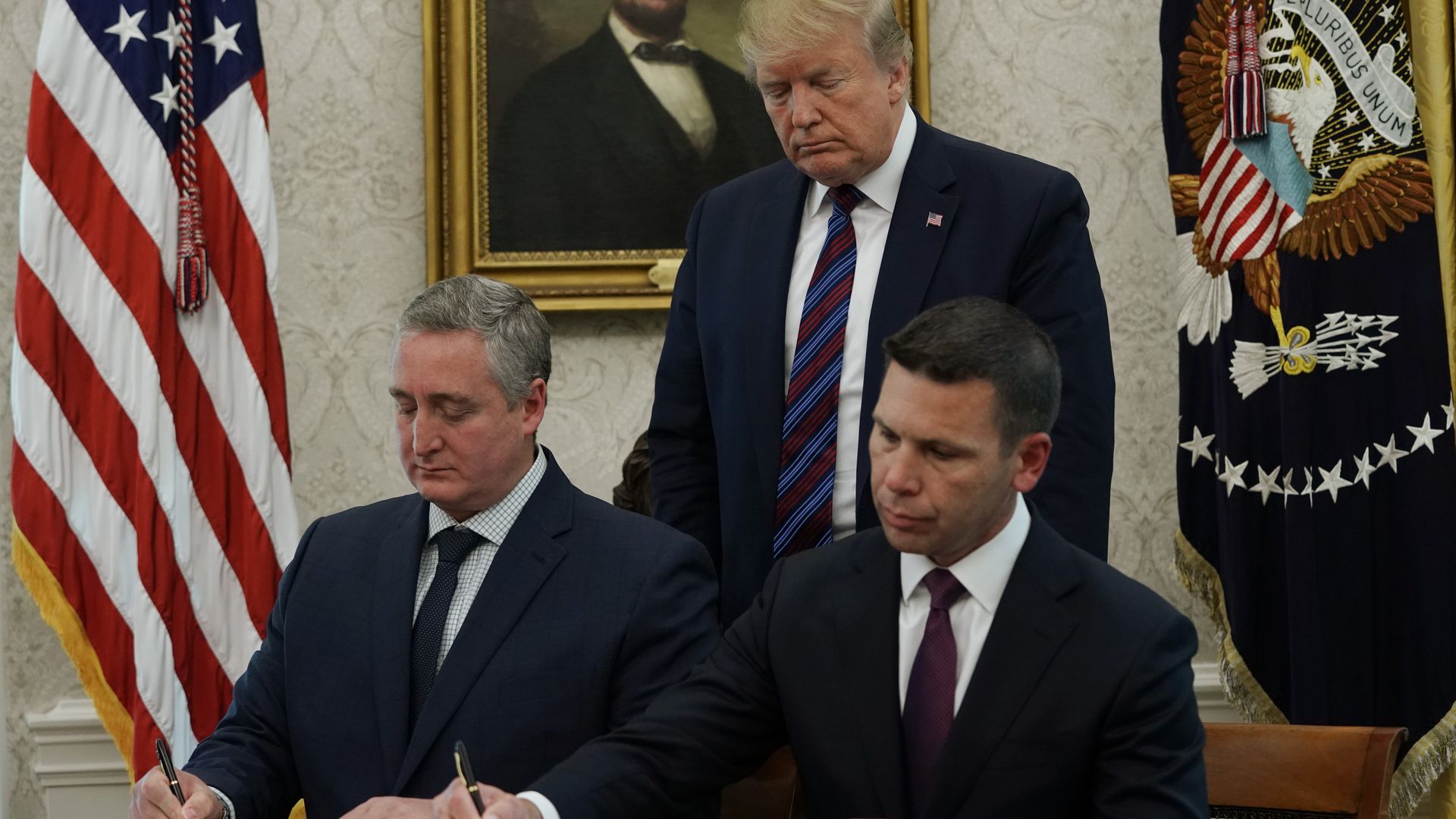 Guatemala signed a "safe third country" agreement with the Trump administration on Friday, Reuters reports.
Why it matters: Through the deal, Guatemala is agreeing to take in more Central American asylum seekers — an effort to slow migration to the U.S.
Last week, Guatemala's Constitutional Court ruled the nation could not sign the agreement without approval from the Guatemalan Congress. Trump responded with a tweet, threatening a migrant ban, tariffs, remittance fees or "all of the above."
Trump told reporters on Friday that the deal would give U.S. farms easier access to workers.
Go deeper: Guatemala unveils measures to crack down on migrants traveling to U.S.
Go deeper