Elizabeth Warren's campaign receives 1 million donations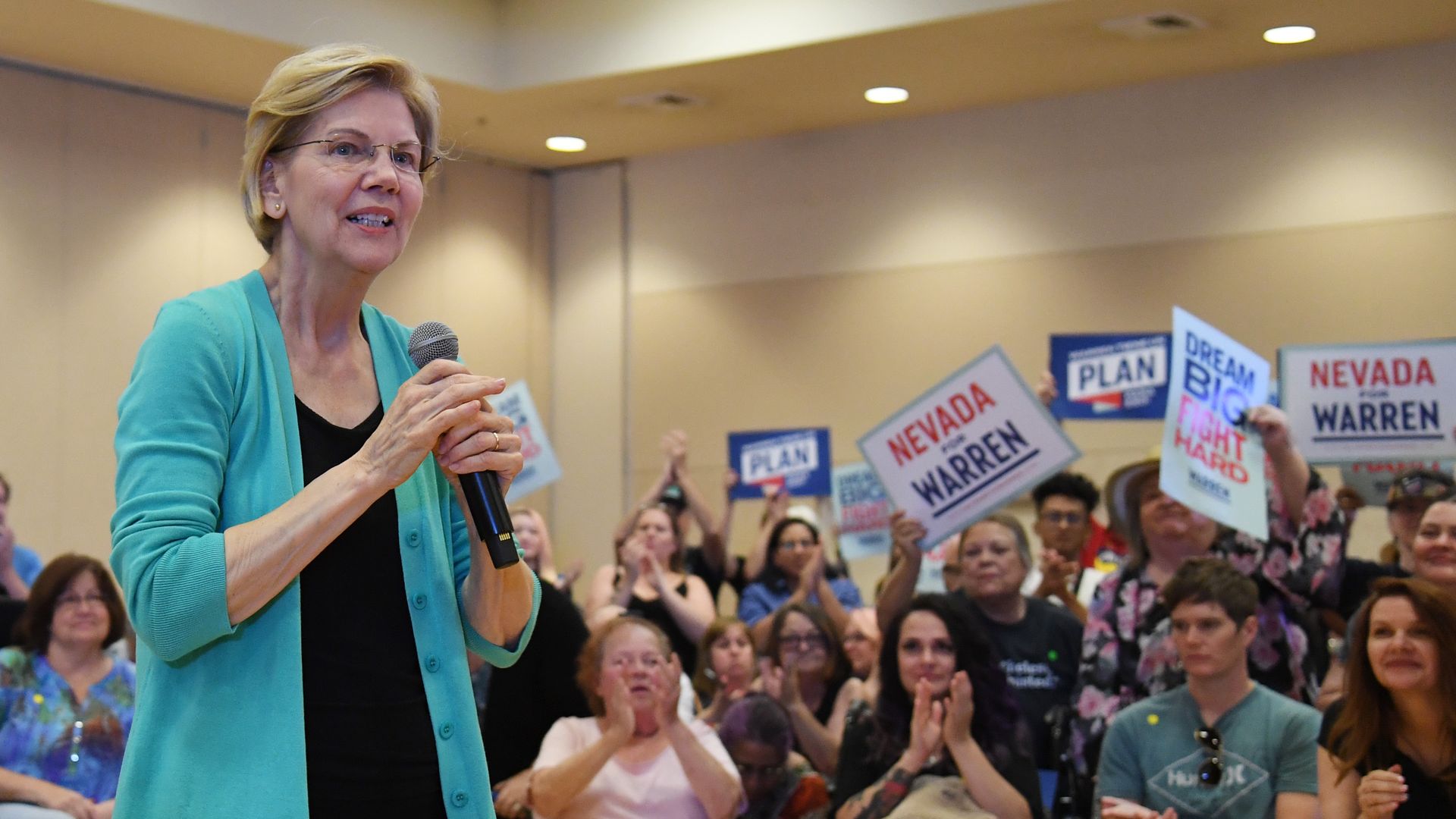 Sen. Elizabeth Warren (D-Mass.) announced in an email Friday that her 2020 presidential campaign has collected 1 million donations.
Why it matters: Sen. Bernie Sanders (I-Vt.) is the only other 2020 Democrat who has Warren beat, bringing in 2 million donations as of July 11, according to the New York Times. Both candidates are running grassroots campaigns, and have sworn off big-money fundraisers and corporate PACs.
To date, Warren's campaign strategy has included releasing robust policy proposals and connecting with supporters by calling them on the phone and posting the interactions to social media.
What's next: The Democratic National Committee has prioritized grassroots campaigning by making the number of unique contributors a standard for the debates. For September's primary debate, candidates need to have raised funds from at least 130,000 contributors. Per the Times, as of Friday morning, just 8 of the 24 Democrats in the race had reached that threshold.
Go deeper: Elizabeth Warren on the issues, in under 500 words
Go deeper