Senate Intel releases 1st volume of report on 2016 Russian interference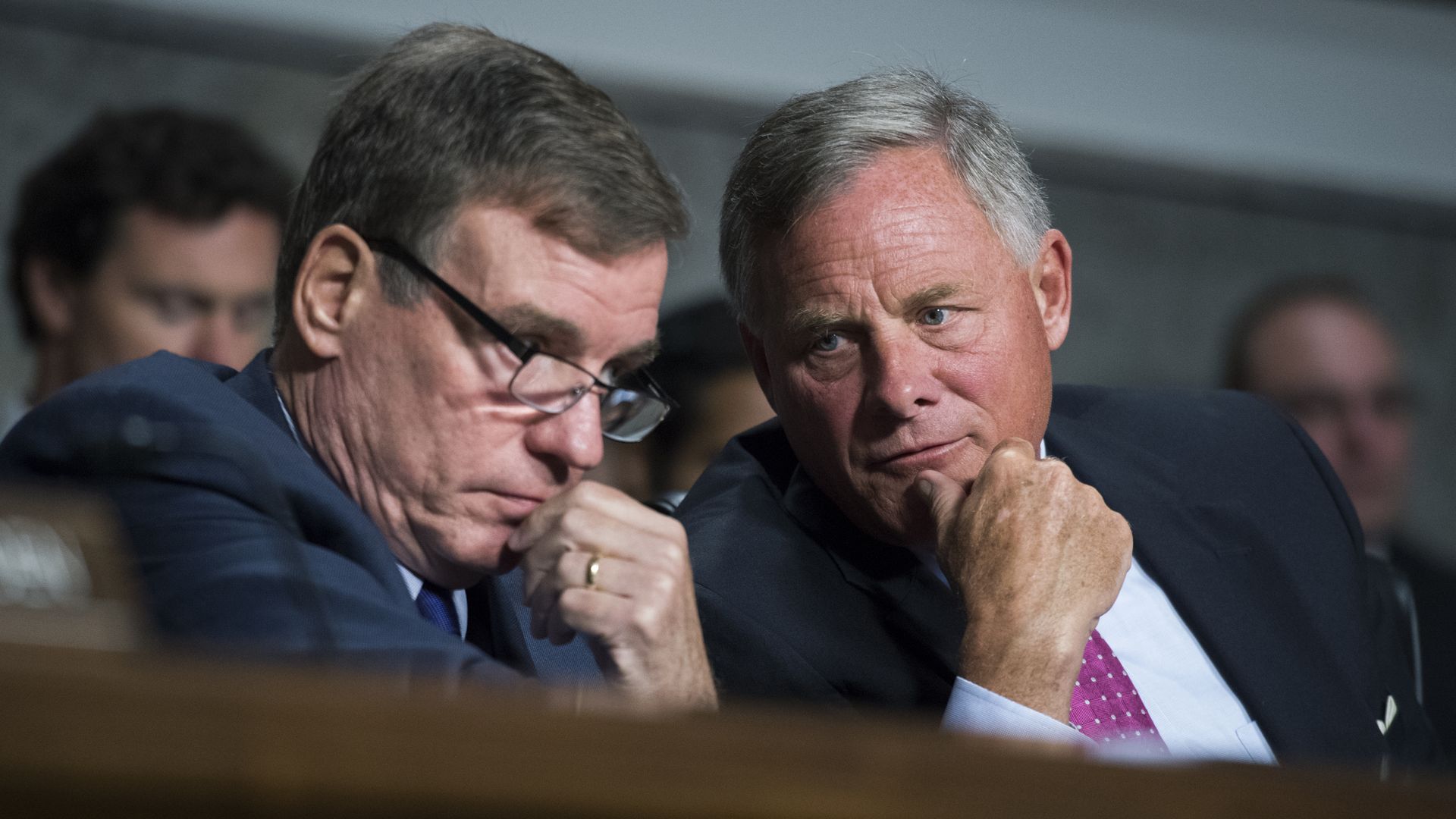 The Senate Intelligence Committee on Thursday released the first part of its redacted report on Russian interference in the 2016 presidential election, focusing on "Russian efforts against election infrastructure."
Driving the news: The release of the report comes one day after former special counsel Robert Mueller testified before the House Judiciary and Intelligence Committees, warning that Russia would continue its interference efforts in the future. Despite his statement, Republican senators this week blocked a package of election security measures designed to protect election systems in 2020.
The big picture: The Department of Homeland Security defines "election infrastructure" as "storage facilities, polling places, and centralized vote tabulation locations used to support the election process, and information and communications technology to include voter registration databases, voting machines, and other systems to manage the election process and report and display results on behalf of state and local governments." The report does not focus on Russian Facebook ads or social media disinformation efforts.
Highlights:
The committee found that the Russian government, beginning in at least 2014 and continuing through at least 2017, directed "extensive activity" targeting state and local election infrastructure. The committee did not find "indications that votes were changed, vote tallying systems were manipulated, or that any voter registration data was altered or deleted."
DHS and the FBI alerted states to the threat of cyber attacks in late summer and fall of 2016, but the warnings "did not provide enough information or go to the right people."
Michael Daniel, former cybersecurity coordinator for the White House, told the committee that by late August 2016, he had "already personally concluded that the Russians had attempted to intrude in all 50 states, based on the extent of the activity and the apparent randomness of the attempts."
The Russian Embassy sent a formal request to the State Department to send election observers to polling places in 2016, which was denied.
In 2018, Congress appropriated $380 million for states to bolster election cybersecurity and replace vulnerable voting machines. The committee recommends that Congress evaluate the results of the additional measures once the funds are spent and determine whether further appropriation is necessary.
What's next: The committee will release several more installments of its report in the fall, focusing on the "Intelligence Community Assessment (ICA) of Russian interference, the Obama Administration's response to Russian interference, the role of social media disinformation campaigns, and remaining counterintelligence questions."
Read the full report:
Go deeper