Puerto Rico Gov. Ricardo Rosselló announces resignation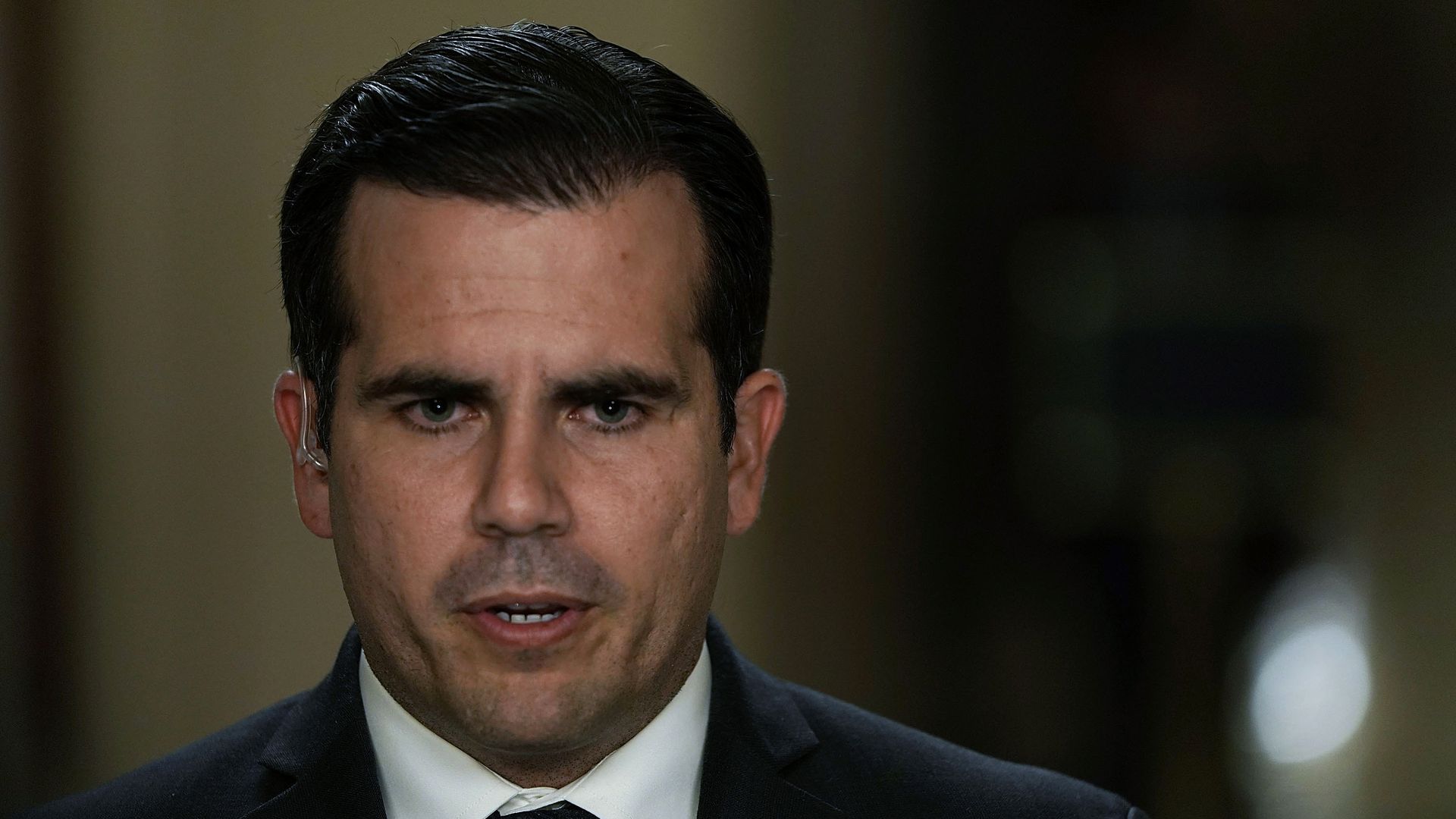 Puerto Rico's Gov. Ricardo Rosselló announced his resignation, effective Aug. 2, on Wednesday night — after days of massive protests calling for him to step down over a leaked messaging scandal, the Los Angeles Times reports.
Why it matters: Rosselló is the U.S. commonwealth's first governor to resign, per NBC News. Hours before he announced he was stepping down, an investigation, brought forth by Puerto Rico's House of Representatives into possible wrongdoing including corruption and conflicts of interest, revealed 5 impeachable offenses against him.
The big picture: Leaked text messages revealed Rosselló took part in group messaging that included sexist and homophobic comments and mocking victims of Hurricane Maria, a disaster that killed thousands and caused the longest electrical blackout in U.S. history. Days before the leak, the FBI arrested 2 officials from Rosselló's administration for mishandling government contracts worth millions of dollars.
Hundreds of thousands of protesters took to Puerto Rico's streets, demanding Rosselló resign over the scandal. On several nights, police fired tear gas at demonstrators in San Juan to try and force them off the streets.
On Sunday, Rosselló announced that he would resign as leader of his party and would not run for re-election next year, but he said he would not step down as governor before the end of his term. Protesters turned out in the streets again en masse to call for him to resign.
This article has been updated with new details throughout.
Go deeper: Podcast: "Ricky Renuncia"
Go deeper