Amazon shares slide as it misses earnings expectations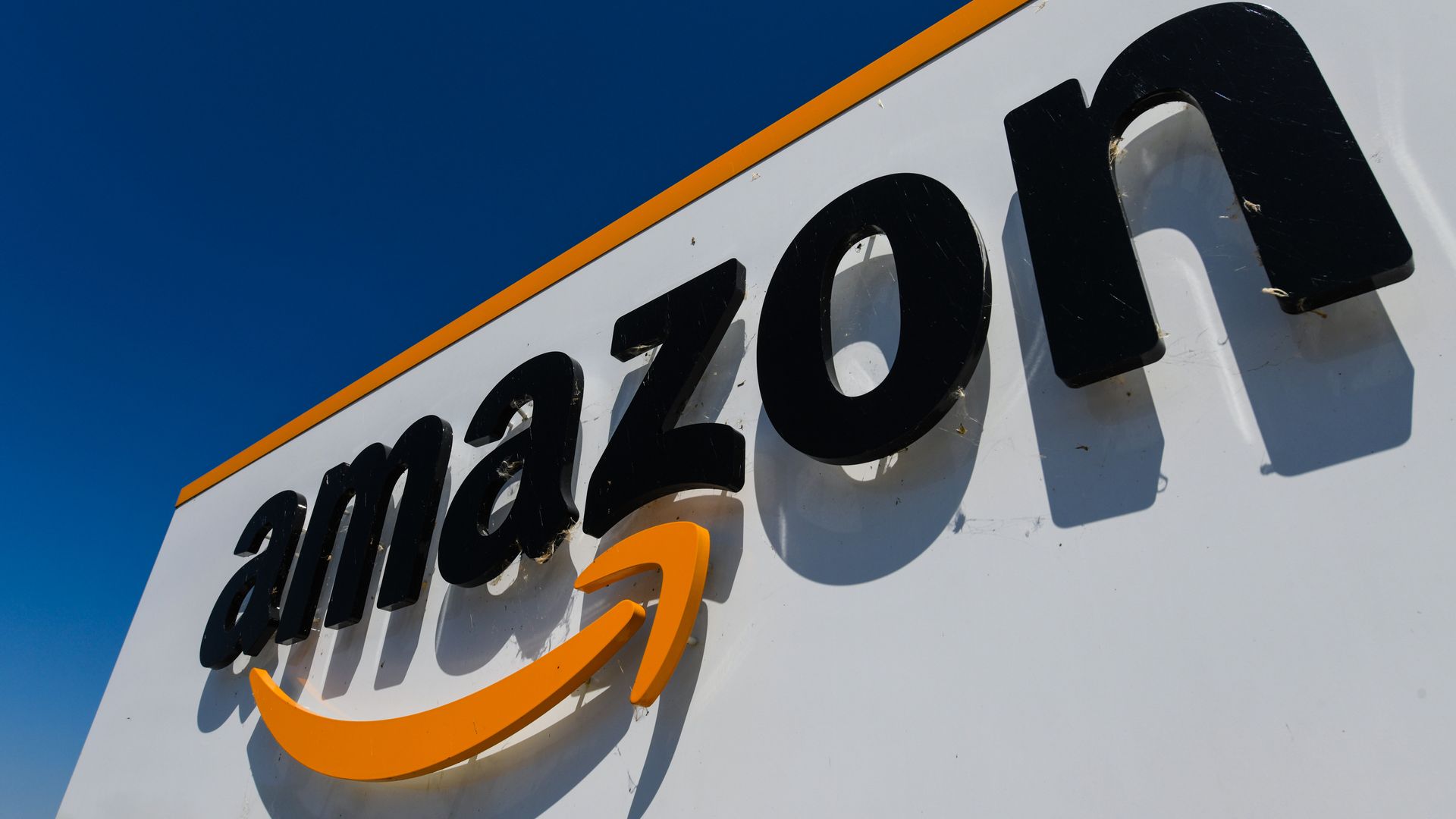 Amazon's shares were down 1–2% after hours Thursday after the e-commerce giant reported $5.22 in earnings per share, missing Wall Street's projected $5.57. Amazon did, however, beat revenue expectations for the second quarter, reporting $63.4 billion, compared to the projected $62.5 billion, per CNBC. AWS revenue was $8.38 billion, falling short of the expected $8.5 billion.
The backdrop: This quarter's earnings report comes as Amazon is facing regulatory scrutiny in the U.S. and Europe. The company recently had its most successful Prime Day to date, and has invested more than $800 million to speed up 2-day delivery to 1-day.
Key takeaways:
Amazon's sales bump — nearly 20% compared to Q2 in 2018 — was in part due to customer response to its 1-day shipping offering for Prime, which now applies to about 10 million products, the company said.

But, but, but: While 1-day shipping has high impact in North America, where 2-day or slower has been the standard, it may not make as much of a splash in some of Amazon's international markets — like China and India — where 1-day or same-day is the norm.

Amazon also now has 8.8% of the U.S. digital ad revenue, up 53% from its market share a year ago, according to data from eMarketer.
The company has also introduced Amazon Flex, which brings on contractors to deliver packages, in India.
Go deeper