Updated Jul 24, 2019 -

World
5 big moments from Robert Mueller's House Intelligence testimony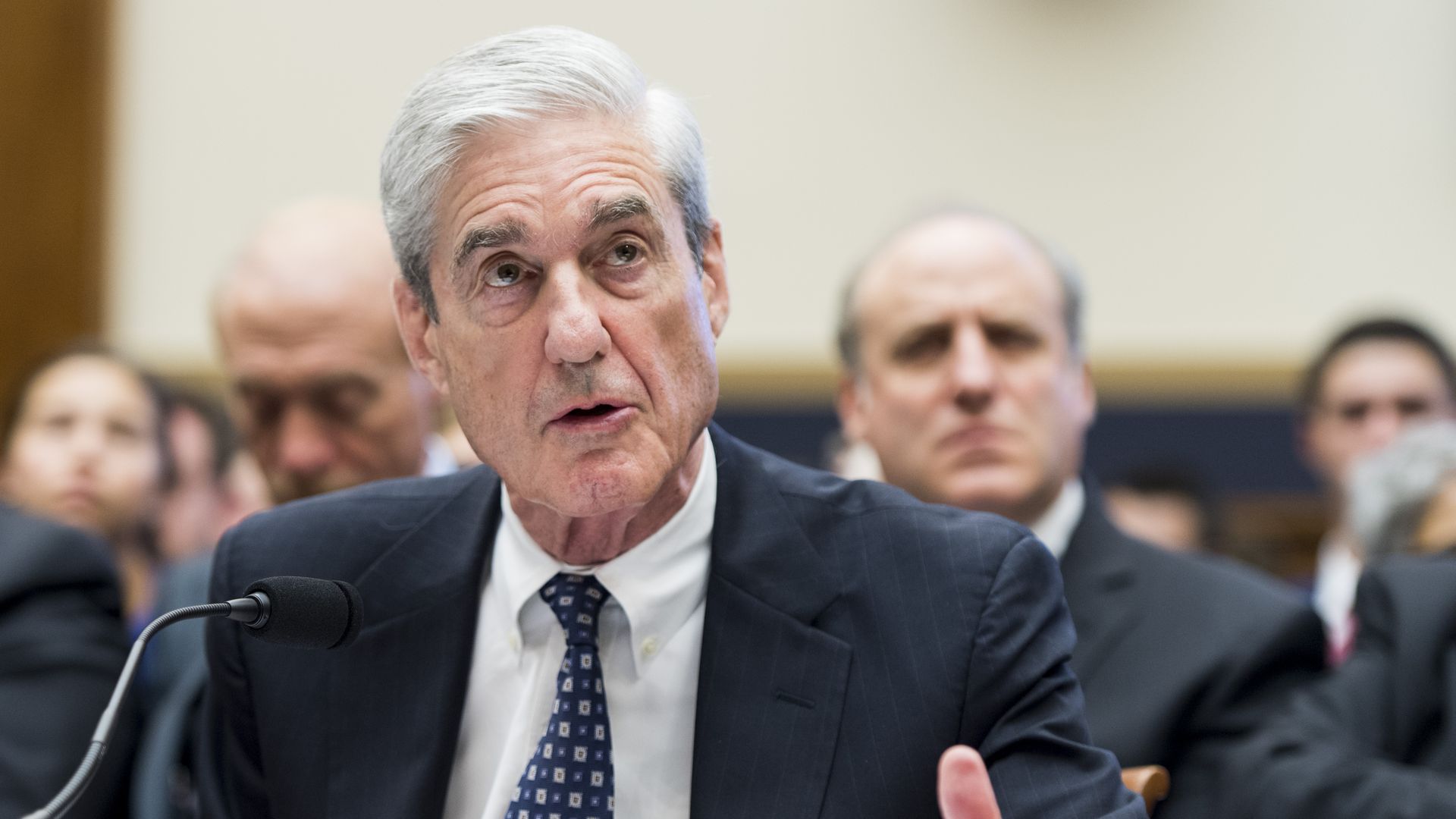 Following Wednesday morning's hearing before the House Judiciary Committee, which largely focused on allegations of obstruction of justice by President Trump, former special counsel Robert Mueller testified before the House Intelligence Committee on efforts by Russia to interfere in the 2016 presidential election.
What's new: Mueller told Rep. Sean Maloney (D-N.Y.) that he didn't subpoena President Trump for an interview "because of the necessity of expediting" the investigation. "If we did subpoena the president, he would fight the subpoena and we would be in the midst of the investigation for a substantial period of time."
He added: "Theres a balance. In other words, how much evidence that you have that would satisfy the last element [of intent to obstruct justice] against how much time are you willing to spend in the courts litigating the interview with the president."
Other highlights:
In his opening statement, Mueller corrected an exchange he had with Rep. Ted Lieu (D-Calif.) in the first hearing: "You did not charge the president because of the OLC opinion. That's not the correct way to say it. As we say in the report and I said at the opening, we did not reach a determination as to whether the president committed a crime."
Mueller called Trump and Donald Trump Jr.'s repeated praise of stolen WikiLeaks material "disturbing and also subject to investigation." He added: "Problematic is an understatement in terms of giving some hope or boost to what is or should be illegal activity."
Responding to questions by Rep. Will Hurd (R-Texas) about future election interference, Mueller said: "Many more countries are developing capabilities to replicate what the Russians have done ... They are doing it as we sit here and they expect to do it during the next campaign."
Mueller told Rep. Val Demings (D-Fla.) that it is "generally" fair to say that many of Trump's written interview answers were not only incomplete, but also showed he wasn't always being truthful. Mueller would not answer whether he found Trump to be credible.
Go deeper:
Go deeper