NAACP passes vote unanimously calling for Trump impeachment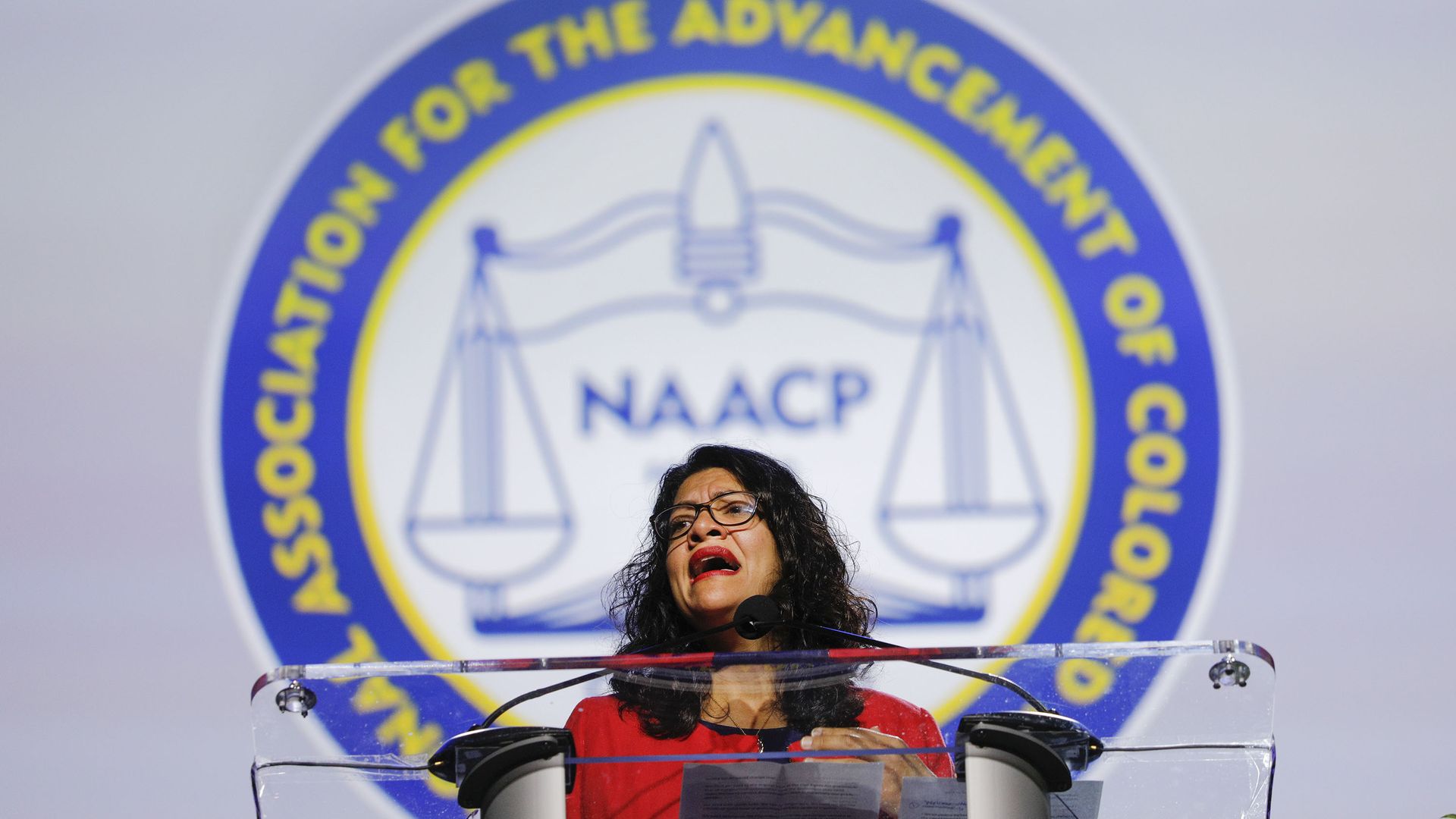 NAACP delegates unanimously passed a vote on Tuesday calling for the impeachment of President Trump at the organization's national convention in Detroit.
Why it matters: The symbolic endorsement from the country's largest and oldest civil rights group follows Trump's recent racist attack on 4 congresswomen of color. His statements have resulted in ramped up calls for impeachment.
The big picture: Many House Democrats have stressed their support for proceeding with the impeachment process on the basis of Trump's nativist comments.
Rep. Al Green (D-Texas) introduced the articles of impeachment last week, citing the president's bigotry. Despite the vote's failure, Green attended Tuesday's NAACP convention and pushed for impeachment again, says Politico reporter Kyle Cheney.
Go deeper: Trump's premeditated racism is central to his 2020 strategy
Go deeper