Huawei rules remain murky for tech industry despite White House talks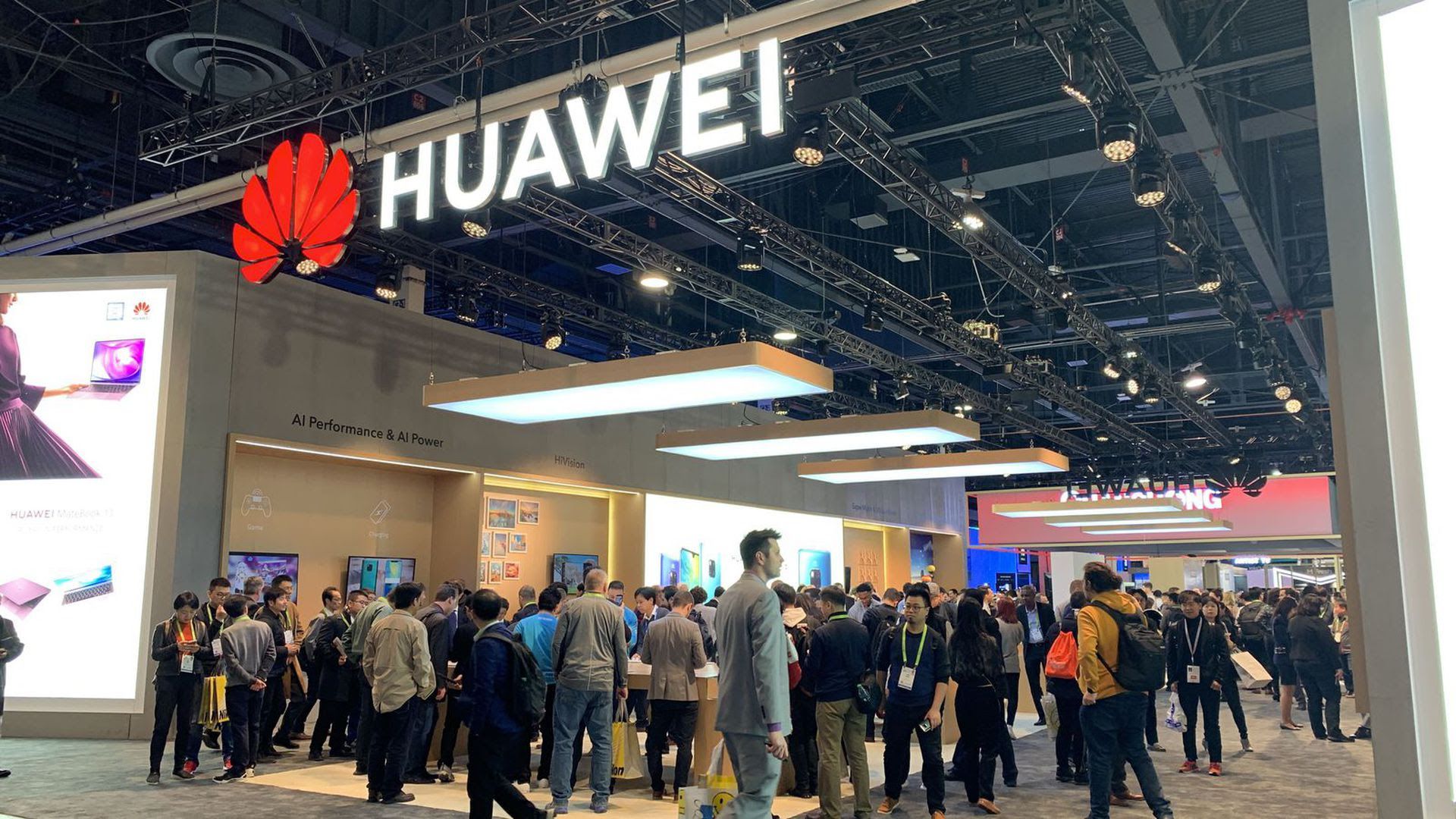 After a high-level White House meeting Monday between administration economic officials and key executives, major American producers of tech hardware still don't know what they can and can't sell to Huawei, China's controversial telecom giant.
Why it matters: Huawei has become a flashpoint for trade tensions and security concerns between China and the U.S., and the tech companies that do business with it have had to navigate a policy maze.
The meeting comes amid continued trade negotiations with China, in which Huawei appears to be a key discussion point, as well as fresh allegations that Huawei helped build North Korea's cellular network, potentially violating U.S. trade sanctions.
While much of the concern expressed over Huawei surrounds its network equipment business, the U.S. ban on component sales to Huawei threatens to have a decimating impact on Huawei's device business, which relies on U.S.-made software and chips.
It's bad news for those U.S. companies that do a good chunk of business with Huawei, too.
The timeline: The Trump administration issued a near-total ban on business with Huawei back in May.
It then offered a brief reprieve to allow for component sales, but only to support products already on the market.
More recently, President Trump indicated an openness to allowing some additional sales, provided they don't raise national security issues. Companies, especially those whose leaders were at the White House on Monday, have been trying to get a sense of just what will and won't be allowed.
Monday's meeting brought together the CEOs of Intel, Google, Broadcom, Western Digital, Micron, Qualcomm and Cisco. Trump attended, along with economic adviser Larry Kudlow, Commerce Secretary Wilbur Ross and Treasury Secretary Steve Mnuchin.
The White House said, per a statement:
The meeting was "a constructive discussion on a range of economic issues, including the booming United States job market, unfair international trade practices, and 5G technology."
"The CEOs expressed strong support of the President's policies, including national security restrictions on United States telecom equipment purchases and sales to Huawei."
The companies also "requested timely licensing decisions from the Department of Commerce, and the President agreed."
Intel and Micron also issued statements praising the meeting, without offering details.
The bottom line: The Huawei situation remains thorny, with national security experts fearing their concerns will be sold out at the bargaining table, while industry insiders worry that anti-Chinese sentiment will scuttle a vital trade relationship and harm both side's economies.
Go deeper