FBI director touts nearly 100 domestic terrorism arrests this fiscal year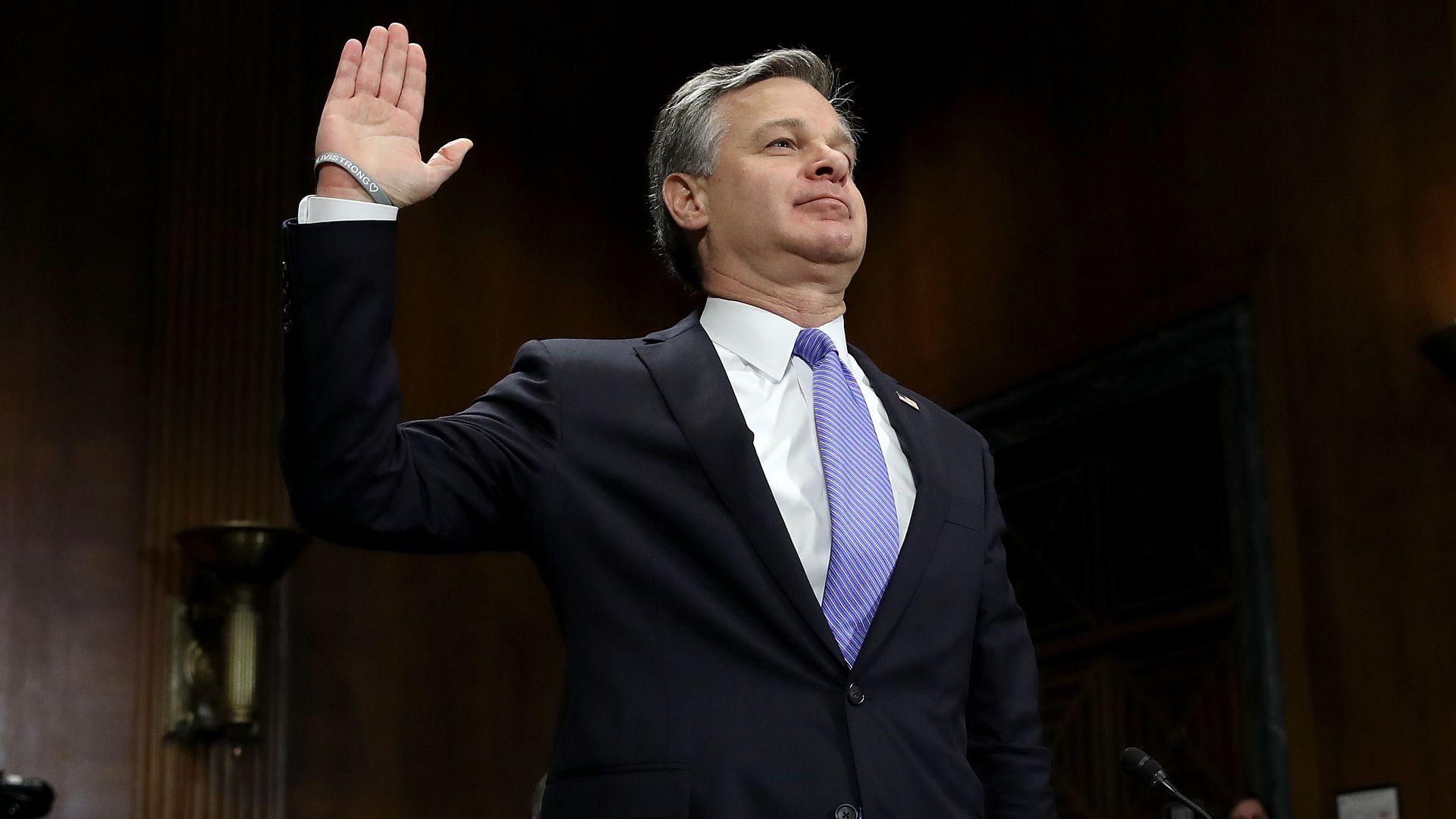 FBI Director Christopher Wray testified before the Senate Judiciary Committee Tuesday, saying the bureau has made about 100 domestic terrorism arrests in the first 3 quarters of this fiscal year.
Why it matters: The majority of the arrests were related to white supremacy. Overt white supremacy is reportedly on the rise, with a global trend toward nationalism emboldening prejudiced players.
White supremacy has been at the root of several U.S. attacks in recent years, including Charlottesville in 2017 and the Poway Synagogue shooting in 2019.
Wray is testifying Tuesday about oversight of the FBI.
What they're saying:
"Needless to say, we take domestic terrorism or hate crime, regardless of ideology, extremely seriously,"
— Christopher Wray
Go deeper