Hundreds of thousands fill streets of Puerto Rico as governor refuses to resign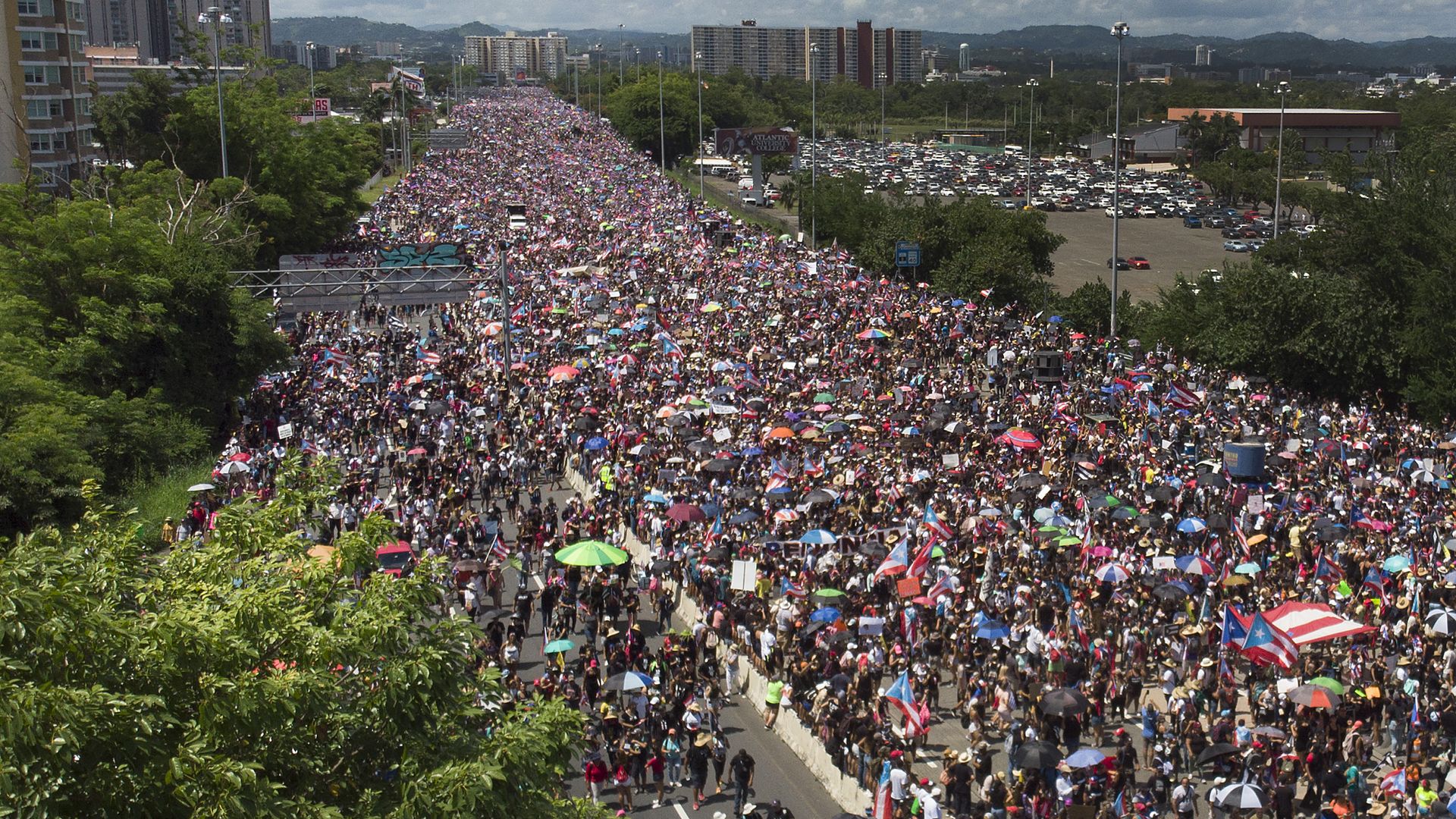 Hundreds of thousands of Puerto Ricans filled the streets of San Juan Monday demanding the resignation of Gov. Ricardo Rosselló, who said on Sunday that he would not step down even as his government has become engulfed in scandal.
Catch up quick: Leaked text messages revealed Rosselló and members of his inner circles making sexist and homophobic comments and mocking victims of Hurricane Maria, a disaster that killed thousands and caused the longest electrical blackout in U.S. history. The leak came just days after a separate incident, in which the FBI arrested two officials from Rosselló's administration for mishandling government contracts worth millions of dollars.
On Sunday, Rosselló announced that he would resign as leader of his party and would not run for re-election next year, but refused to step down as governor before the end of his term. His concessions have not been enough for the thousands who have taken to the streets over the past two weeks.
Details: The leak featured a range of controversial and profane comments, according to CNN.
In speaking about San Juan Mayor Carmen Yulín Cruz, Puerto Rico's former CFO Christian Sobrine Vega wrote, "I'm salivating to shoot her." In response, the governor said, "You'd be doing me a grand favor."
In discussing Puerto Rican singer Ricky Martin's sexuality, Rosselló wrote, "Ricky Martin is such a male chauvinist that he f***ed men because women don't measure up. Pure patriarchy."
While talking about the overcrowding of morgues following Hurricane Maria, he joked, "Now that we are on the subject, don't we have some cadavers to feed our crows?"
What they're saying: A number of U.S. officials have joined calls for Rosselló to resign, both over the profane text messages and his administration's handling of Hurricane Maria.
President Trump tweeted on Monday: "A lot of bad things are happening in Puerto Rico. The Governor is under siege, the Mayor of San Juan is a despicable and incompetent person who I wouldn't trust under any circumstance, and the United States Congress foolishly gave 92 Billion Dollars for hurricane relief, much of which was squandered away or wasted, never to be seen again. This is more than twice the amount given to Texas & Florida combined. I know the people of Puerto Rico well, and they are great. But much of their leadership is corrupt, & robbing the U.S. Government blind!"

Reality check: Congress has allocated $42.5 billion in disaster relief to Puerto Rico, not $92 billion.
Democratic Rep. Alexandria Ocasio-Cortez has also called for the governor's resignation, writing: "The people of Puerto Rico have spoken loudly and clearly for the world to hear. We must stand with la isla. Rosselló must resign."
Puerto Rican pop culture figures have joined the movement, including Ricky Martin and Hamilton creator Lin-Manuel Miranda. "They mocked our dead, they mocked women, they mocked the LGBT community, they made fun of people with physical and mental disabilities, they made fun of obesity," Miranda tweeted."It's enough. This cannot be."
In photos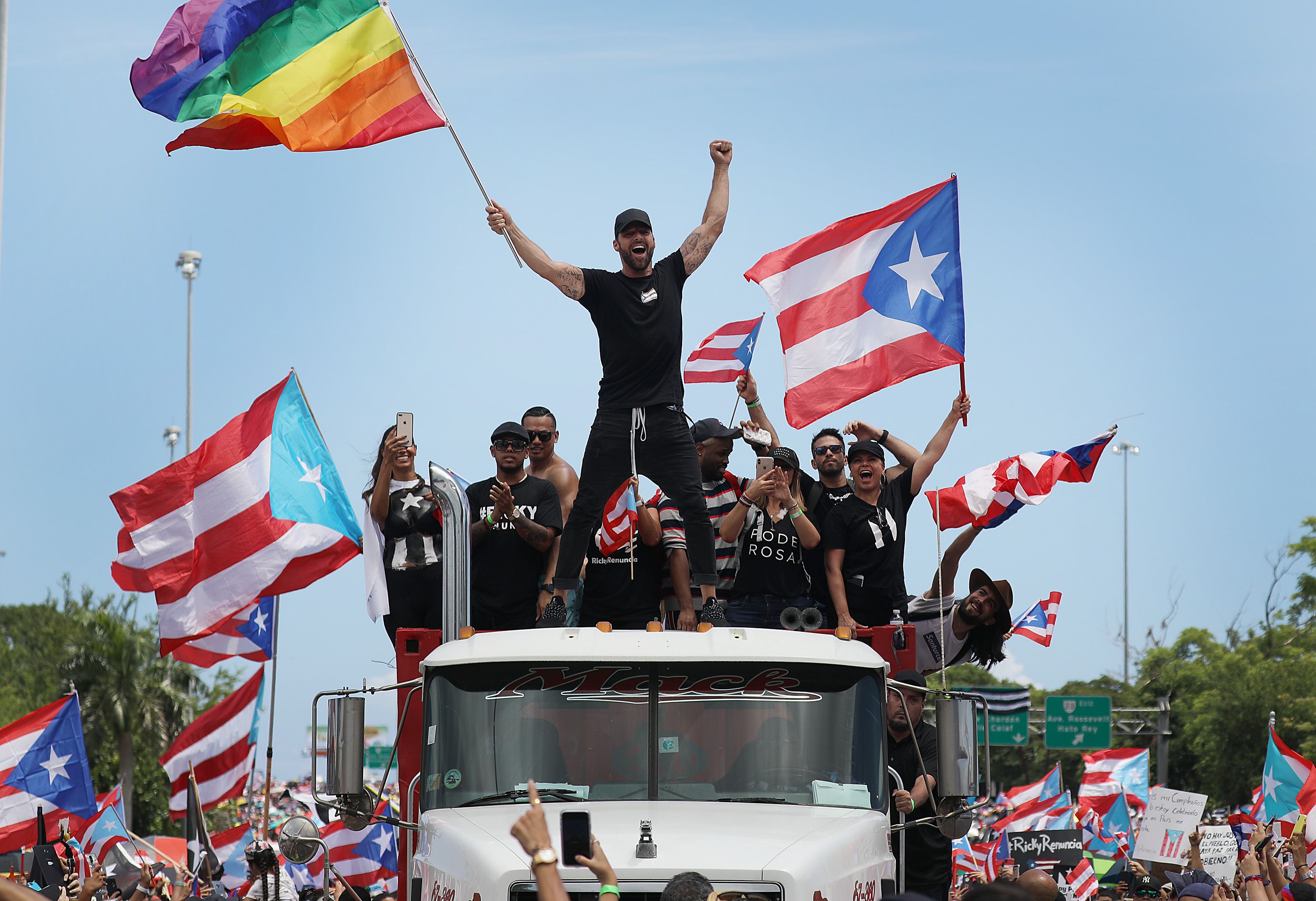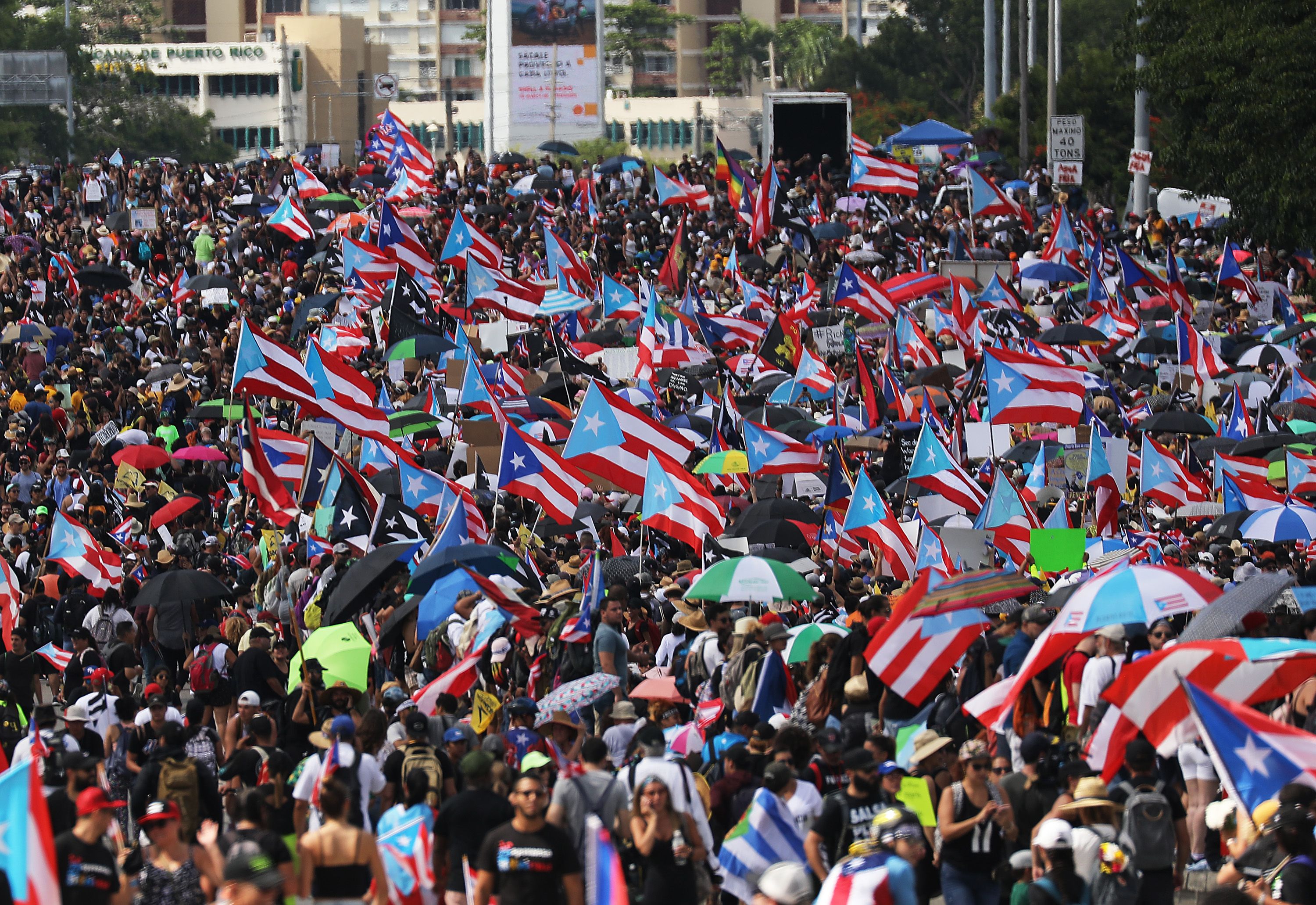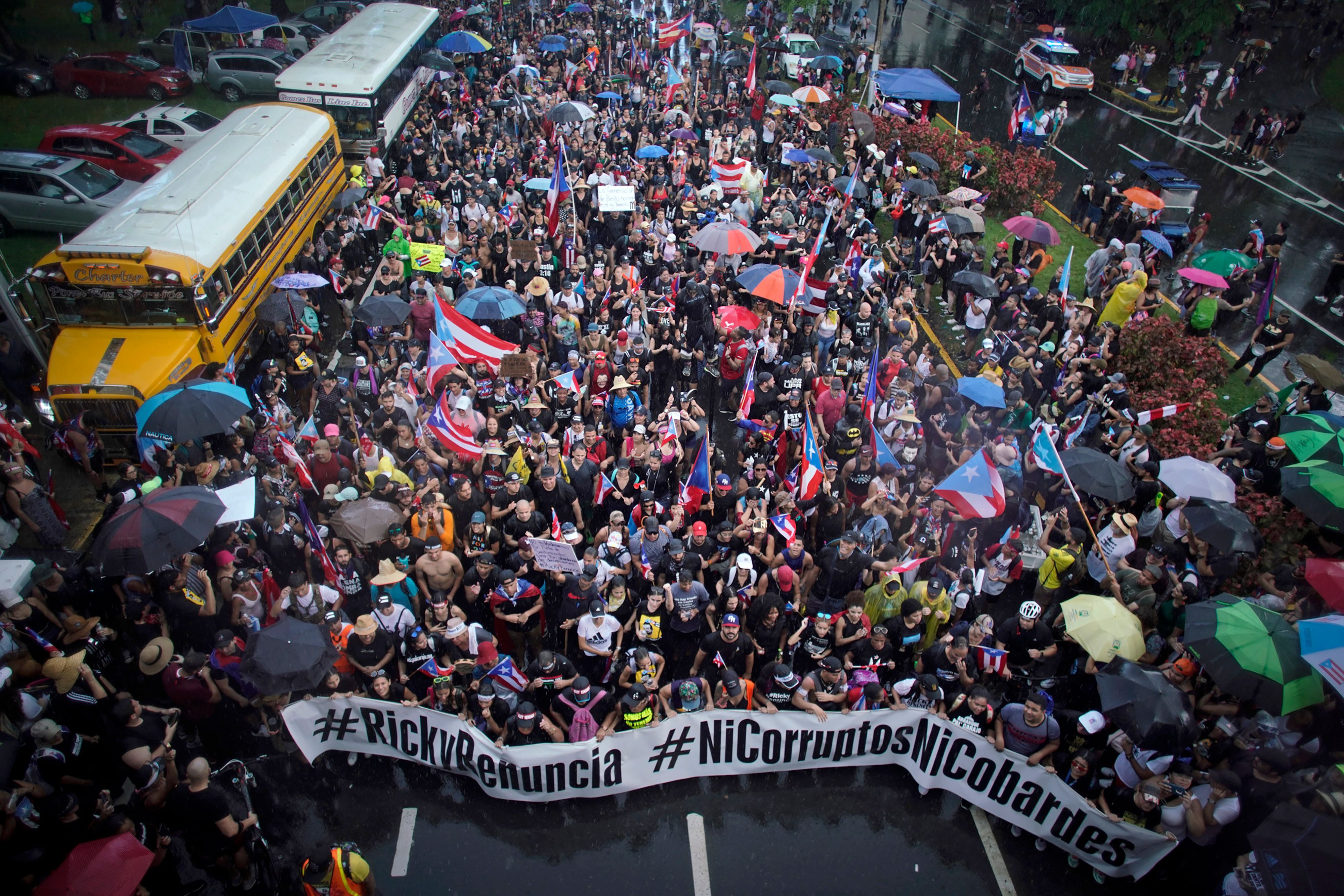 Go deeper: 100,000 Puerto Ricans have left the island since Maria hit
Go deeper