Chinese investment in the U.S. has dropped nearly 90% since Trump took office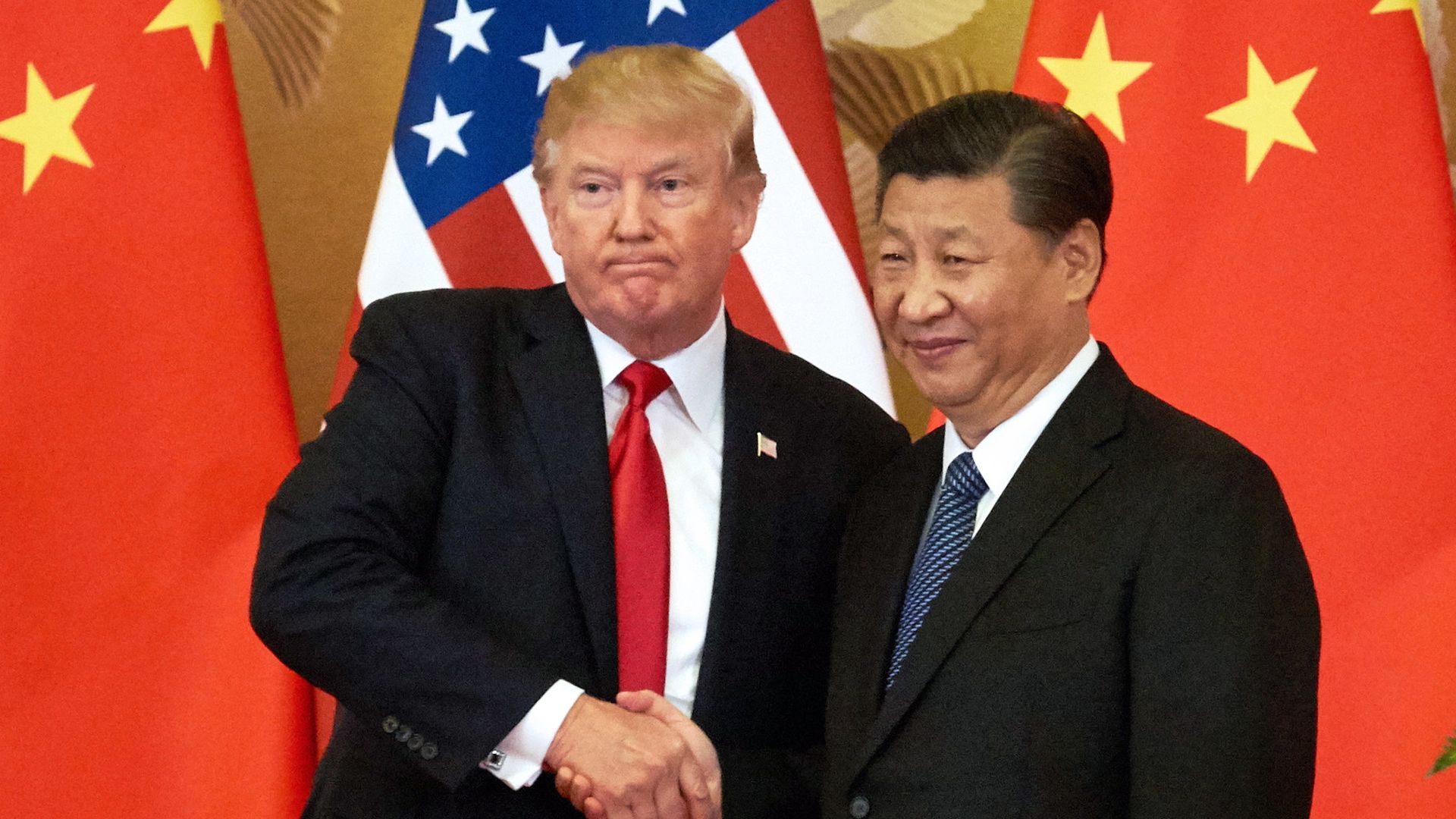 Chinese foreign direct investment in the United States dropped from a peak of $46.5 billion in 2016 to $5.4 billion in 2018, according to data from Rhodium Group reported by the New York Times.
The big picture: The chilling effect that President Trump's trade war has had on trust between the two nations is among several factors that could explain the nosedive. Amped-up regulations, tariffs and an overall shift in attitude toward China's growing global influence has helped reverse the trend of Chinese investment in the U.S., which had previously been accelerating.
China has also faced slowed growth in its own economy, causing Beijing to tighten its purse strings. The dip in investment has had an effect on a wide range of American industries, including real estate, the tech sector, state and local governments, and more.
What to watch: As the New York Times' Alan Rappeport writes, "Even if the two countries reach a trade deal, tepid Chinese investment is expected to continue. The administration is rolling out new barriers to investment, including controls on the types of American technology that can be sold overseas and placing Chinese firms like Huawei on a government blacklist."
Yes, but: A decline in Chinese cash is not the end of the world for the U.S. economy, which gets far more foreign direct investment from the U.K., Canada, Japan and other countries. Rural states where Chinese investments have helped revive floundering industries, however, are likely to see more damage.
Go deeper: China's economic growth slumps to 27-year low amid Trump trade war
Go deeper