Peter Thiel: Elizabeth Warren is the most dangerous Democratic candidate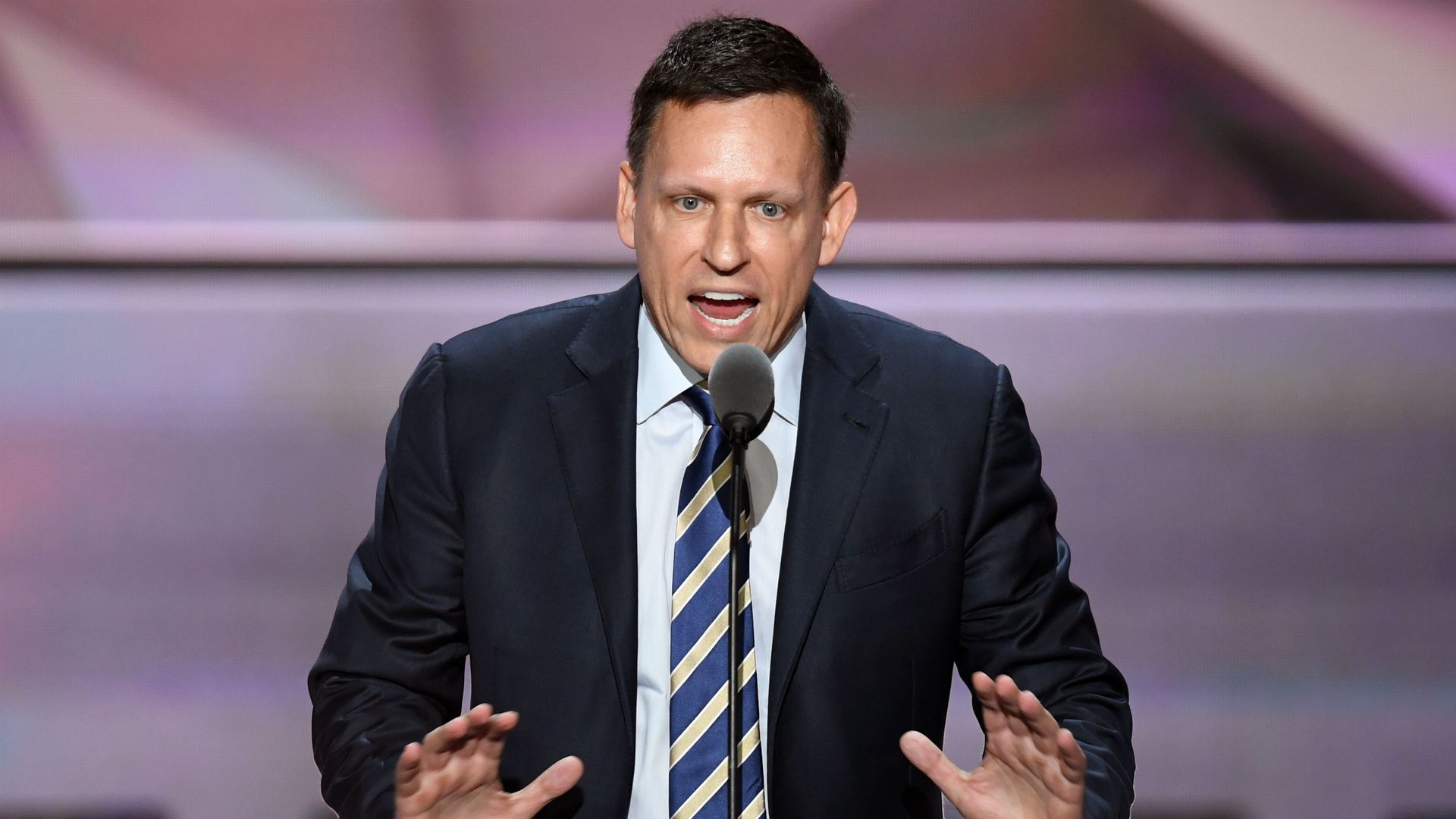 Peter Thiel, a billionaire investor and Trump supporter, told Fox News' "'Tucker Carlson Tonight" Monday of his concerns about 2020 Democratic candidates, saying he's "most scared" of Sen. Elizabeth Warren (D-Mass.) as she's "talking about the economy."
"Almost all the others are equally unimpressive in the sense that it's all identity politics of one flavor or another, and I wouldn't want to rank how unimpressive they are, since that would be forcing me to rank the different identities and which one's more privileged and more special ... But I think Elizabeth Warren's the dangerous one."
The big picture: Warren has outlined a plan for "economic patriotism" that leans on green manufacturing and industrial policy for clean energy, which she says is about "creating and "defending good American jobs."
A Warren policy that's very relevant to Facebook board member Thiel is her proposal to break up Facebook, Google and Amazon. She's pledged to prohibit companies with more than $25 billion in revenue from acting as operators and users of a platform and installing regulators to break up already-closed mergers.
Warren has also proposed a 2% tax on wealth exceeding $50 million and a 3% tax on wealth above $1 billion. And she plans to introduce a 7% tax on companies' profits over $100 million if elected in 2020.
Go deeper