House condemns Trump for racist tweets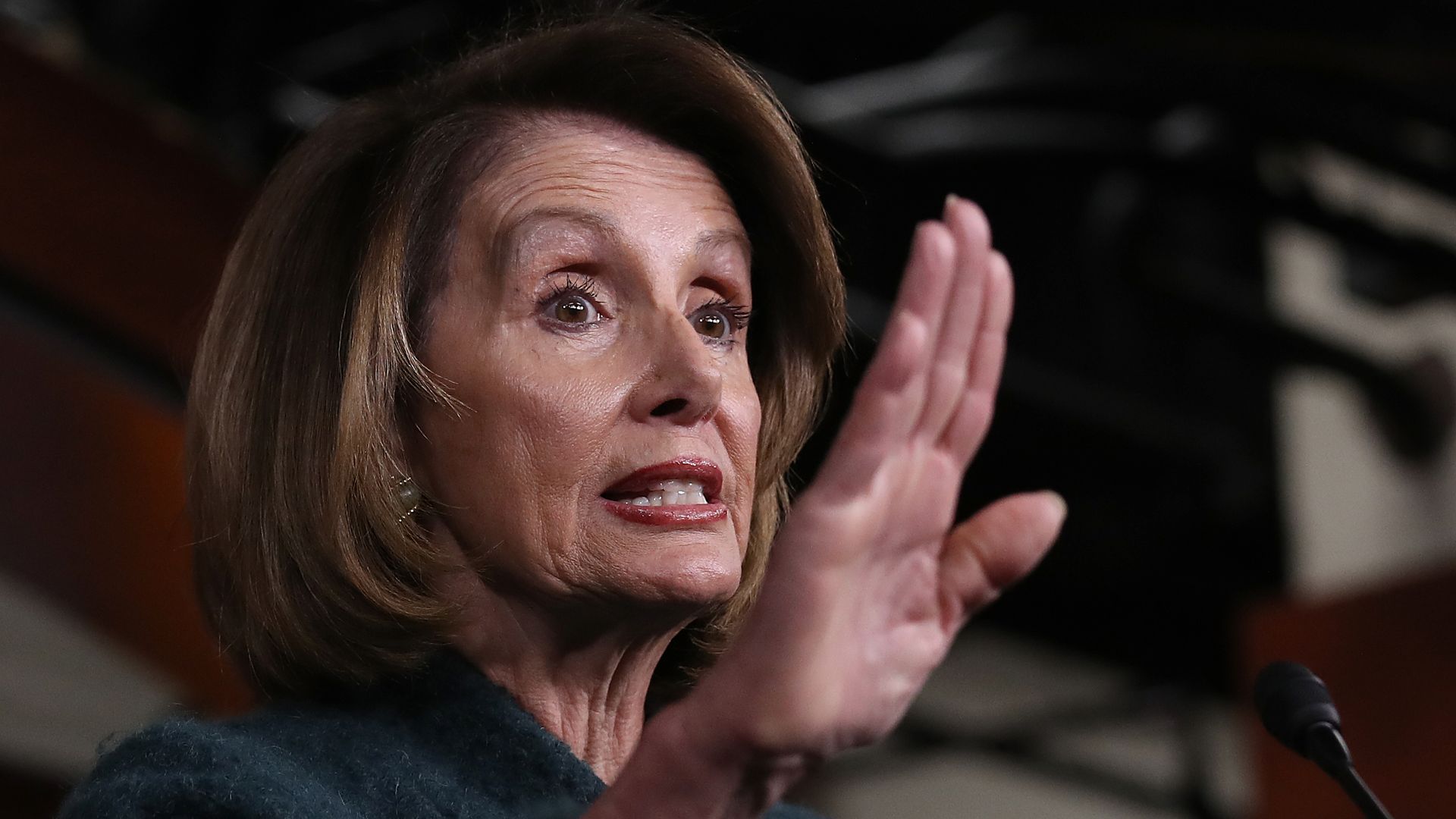 The House voted 240-187 to condemn President Trump's racist tweets against 4 Democratic congresswomen of color on Tuesday, after an embattled argument on parliamentary procedure.
Context: House Republicans attempted to hold Speaker Nancy Pelosi's words out of order on Tuesday, after she said Trump's tweets against Reps. Alexandria Ocasio-Cortez, Ilhan Omar, Ayanna Pressley and Rashida Tlaib were racist. Trump said the congresswomen should "go back" to where they came from.
Catch up quick: After nearly 2 hours of gridlock, the House voted against the Republican motion to strike Pelosi's words from the record. "References to racial or other discrimination on the part of the President are not in order," according to House precedent.
Prior to that vote, Rep. Emanuel Cleaver II abandoned the chair — an unprecedented move in recent history — and left the gavel to House Majority Leader Steny Hoyer, who ruled that Pelosi's "words should not be used in debate."
The other side: Some of Trump's Republican colleagues have spoken out against his tweets attacking the congresswomen. Reps. Will Hurd, Fred Upton, Brian Fitzpatrick and Susan Brooks were the only Republicans to vote in favor of condemning Trump on Tuesday. All House Democrats and 1 independent, Justin Amash of Michigan, voted to condemn Trump.
Go deeper: Trump's racist tweets have created a new impeachment problem
Go deeper