Churches offer sanctuary and support to immigrants over ICE raids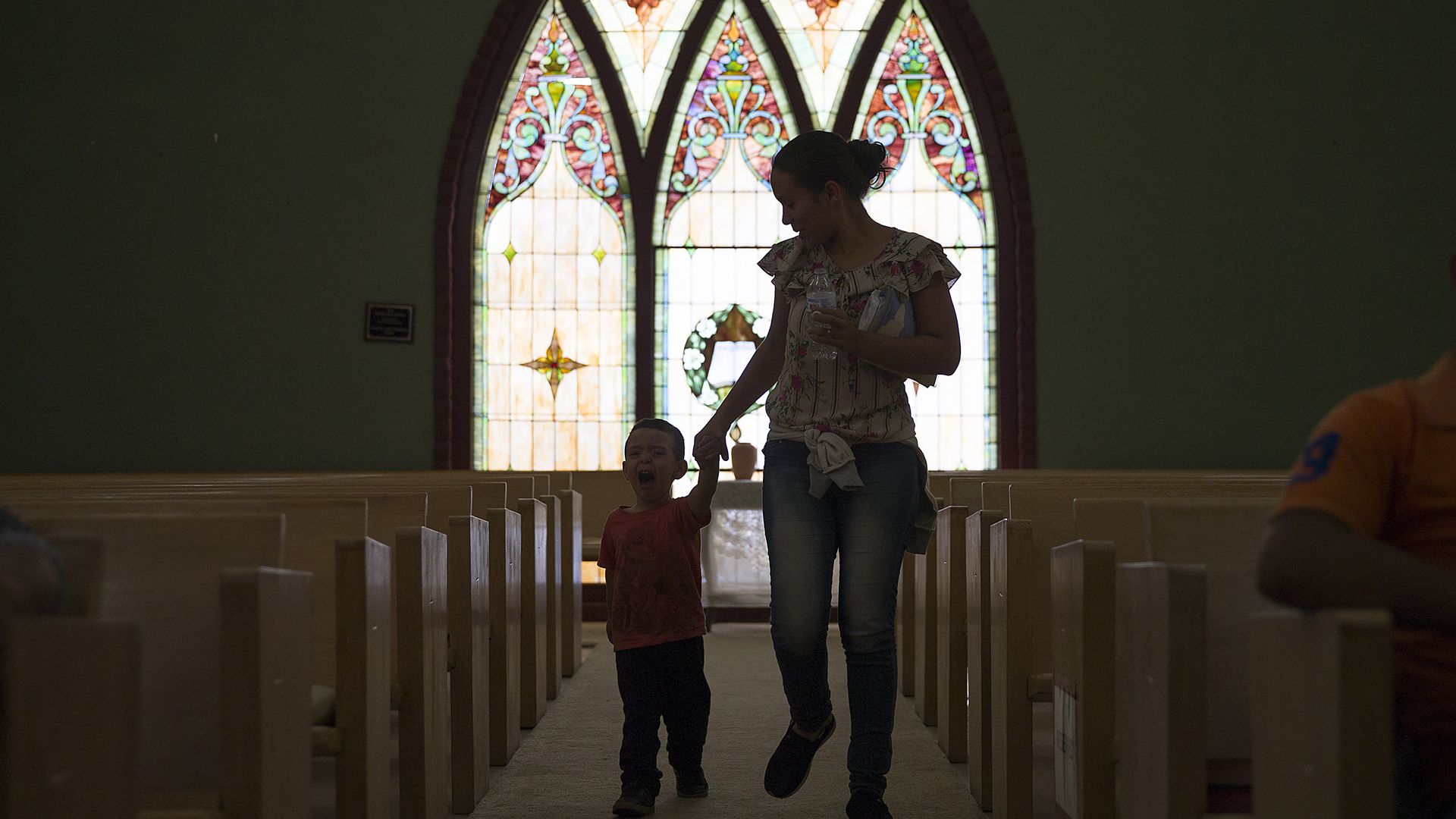 Religious and community leaders across the U.S. are rallying for immigrants, AP reports, as they braced Sunday for President Trump's Immigration and Customs Enforcement raids to take effect.
Details: Churches in Houston offered sanctuary to anyone worried they might be arrested, while activists in Miami gave out fliers outside churches to inform immigrants of their rights, per AP. Some parishioners in New Jersey were being advised what to do if ICE agents came knocking, according USA Today.
We're living in a time where the law may permit the government to do certain things but that doesn't necessarily make it right."
— Rev. John Celichowski of St. Clare de Montefalco Parish, Chicago, statement to AP
The big picture: A small number of raids on undocumented migrant families occurred over the weekend ahead of ICE targeting some 2,000 immigrants, per the New York Times. Officials said immigration enforcement actions in Houston and New Orleans had been suspended because of Tropical Storm Barry. Houston Mayor Sylvester Turner tweeted that he stands "with every Houstonian regardless of immigration status."
New York City Mayor Bill de Blasio tweeted there had been no ICE activity in the Big Apple Sunday, but there were "3 confirmed situations involving ICE operations" Saturday. No arrests were made, he said.
Los Angeles Mayor Eric Garcetti said LA would not be coordinating with ICE.
Go deeper