Detained migrants say they want to eat, shower, brush their teeth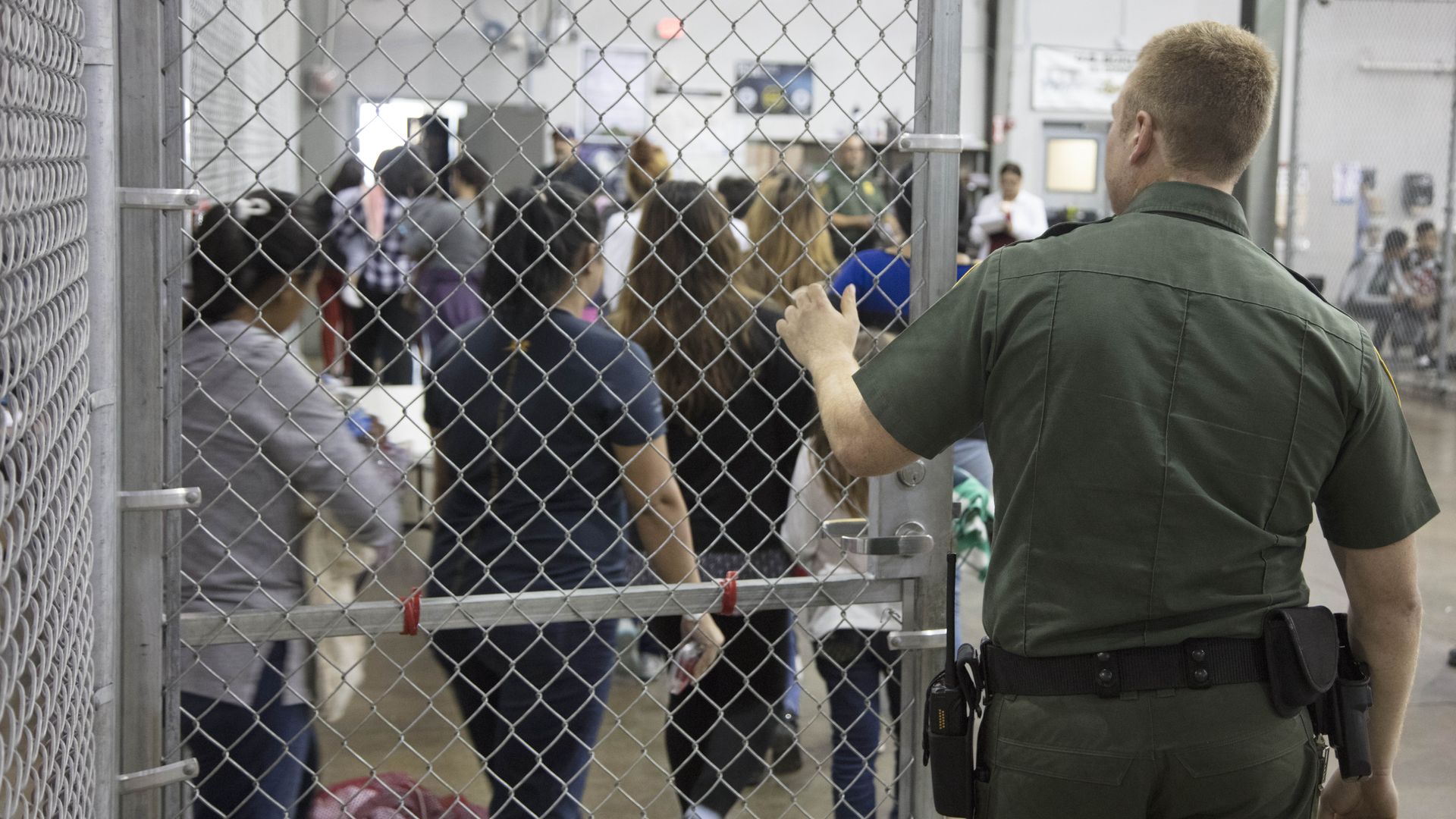 Customs and Border Patrol officials in McAllen, Texas gave conflicting descriptions of the facility to reporters on Friday, as Vice President Mike Pence took a brief tour.
What's happening: As some of the 384 detained men in McAllen said they hadn't showered in weeks — and expressed that they wanted food and toothbrushes — CBP officials told reporters the men were fed regularly, could brush "daily" and had recently showered, WaPo's Josh Dawsey reports.
The "stench was horrendous," Dawsey reported, and "the heat was sweltering." CBP told reporters that the holding area, where 384 men stood crowded together behind a fence, was air conditioned and cleaned 3 times a day.
A CBP "agent in charge" said none of the 384 men sleeping on concrete without pillows or mats had been there longer than 32 days. Some of the detained men told Dawsey and CNN's Pam Brown that they had, and others said they'd been detained in McAllen for 40 or more days.
"I was not surprised by what I saw," Pence told reporters later on Friday. "I knew we'd see a system that was overwhelmed." Pence and the press pool were reportedly pulled out of the holding area within 90 seconds.
The big picture: Many recent reports of mistreatment and unsanitary conditions in migrant shelters in Arizona and Texas have focused on migrant children — but the system is overwhelmed in all areas.
Go deeper: Why the migrant crisis is happening now
Go deeper