U.S. soccer bill to block 2026 World Cup funds until equal pay occurs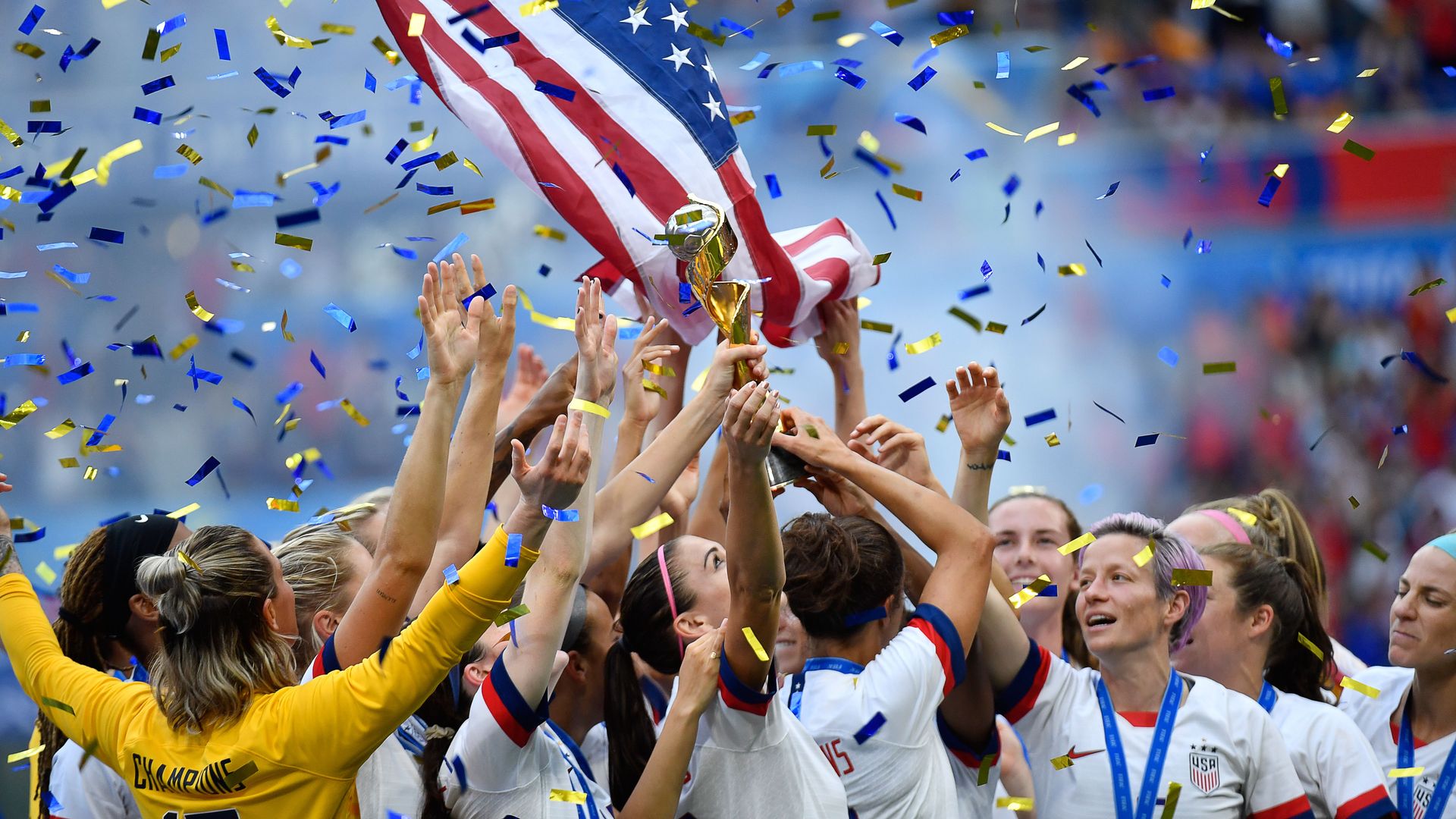 Sen. Joe Manchin (D-W.Va.) introduced a bill Tuesday that would deny federal funding for the 2026 World Cup until the United States Soccer Federation agrees to provide equal pay for the men's and women's U.S. national teams.
Why it matters: The U.S. is due to host the 2026 World Cup with Canada and Mexico. Pressure has been building on the soccer governing body to address gender disparities since the U.S. team won the Women's World Cup in Lyon, France on Sunday, triggering chants of "equal pay" from the crowd.
The big picture: The U.S. women's soccer team filed a lawsuit in March, accusing the national federation of "institutionalized gender discrimination."
What he's saying: Manchin said he decided to act after receiving a letter from soccer coach Izzo-Brown "highlighting her worries that women on the WVU Women's Soccer Team could one day make the U.S. women's team and not get paid the same as the men's team."
"The clear unequitable pay between the U.S. men's and women's soccer teams is unacceptable and I'm glad the U.S. Women's Soccer Team latest victory is causing public outcry. They are the best in the world and deserve to be paid accordingly."
Go deeper:
Go deeper