Federal appeals court sides with Trump in emoluments suit over D.C. hotel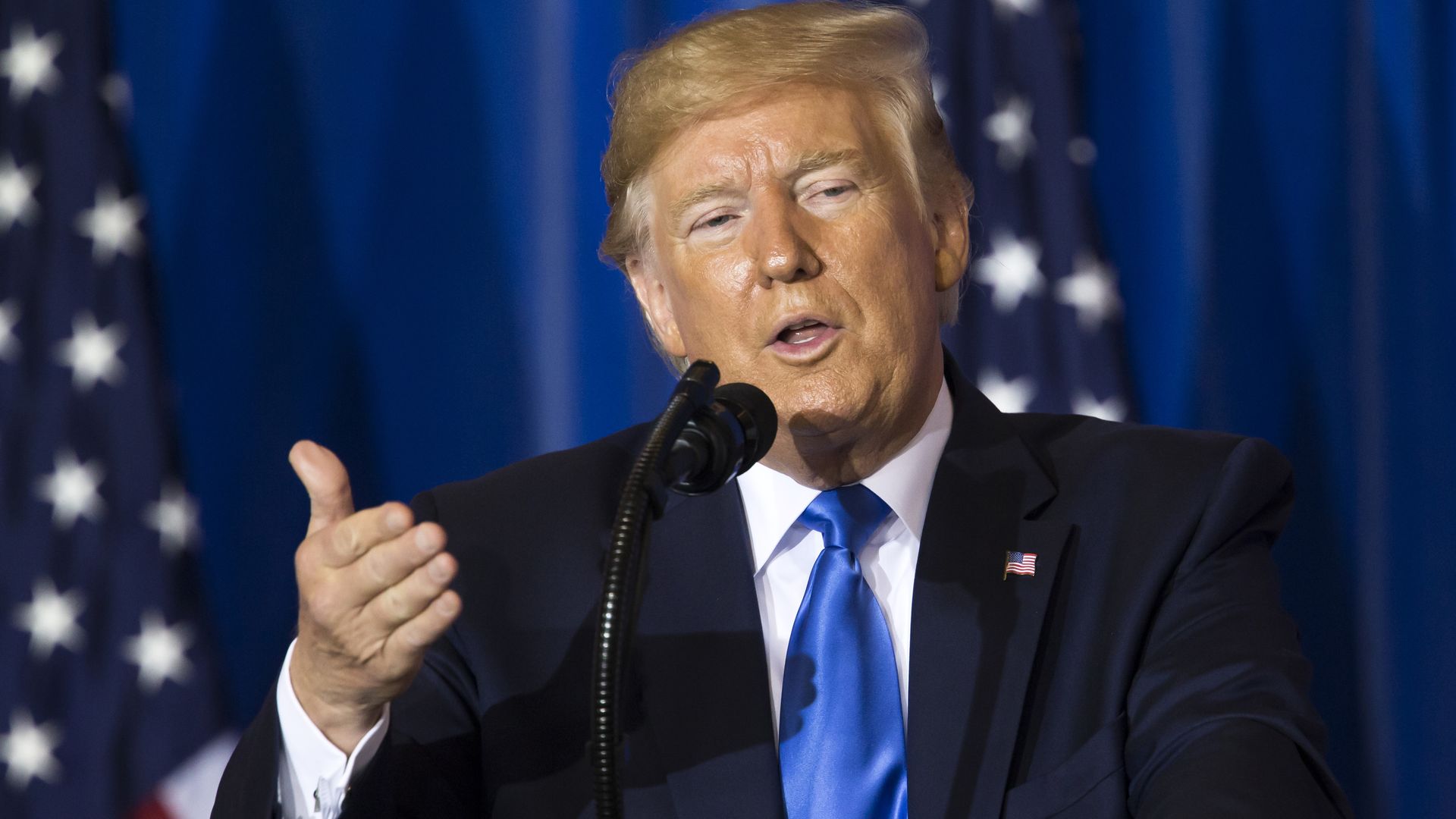 The 4th Circuit Court of Appeals ruled unanimously in favor of President Trump on Wednesday, dismissing a lawsuit accusing the president of illegally profiting from links to foreign and state governments through the Trump International Hotel in Washington, D.C., the Washington Post reports.
Why it matters: The suit attempted to use the Constitution's emoluments clause, which gives Congress the authority to review a president's financial relationships with foreign nations, as a way to obtain information regarding his private businesses, which the president has refused to release.
A separate lawsuit from congressional Democrats is also working its way through the courts, alleging that Trump has broken the emoluments clause and seeking information on The Trump Organization.
The state of play: The three 4th Circuit judges said the proponents of the suit, which was brought by the attorneys general of Maryland and the District of Columbia, lacked legal standing.
The court's decision also halts numerous subpoenas that have been issued to both the federal government and Trump's businesses for additional financial information about the hotel.
Go deeper: Justice Dept. seeks to block Democrats' subpoenas for Trump businesses
Go deeper