White House blocks former aide from answering 212 Judiciary panel questions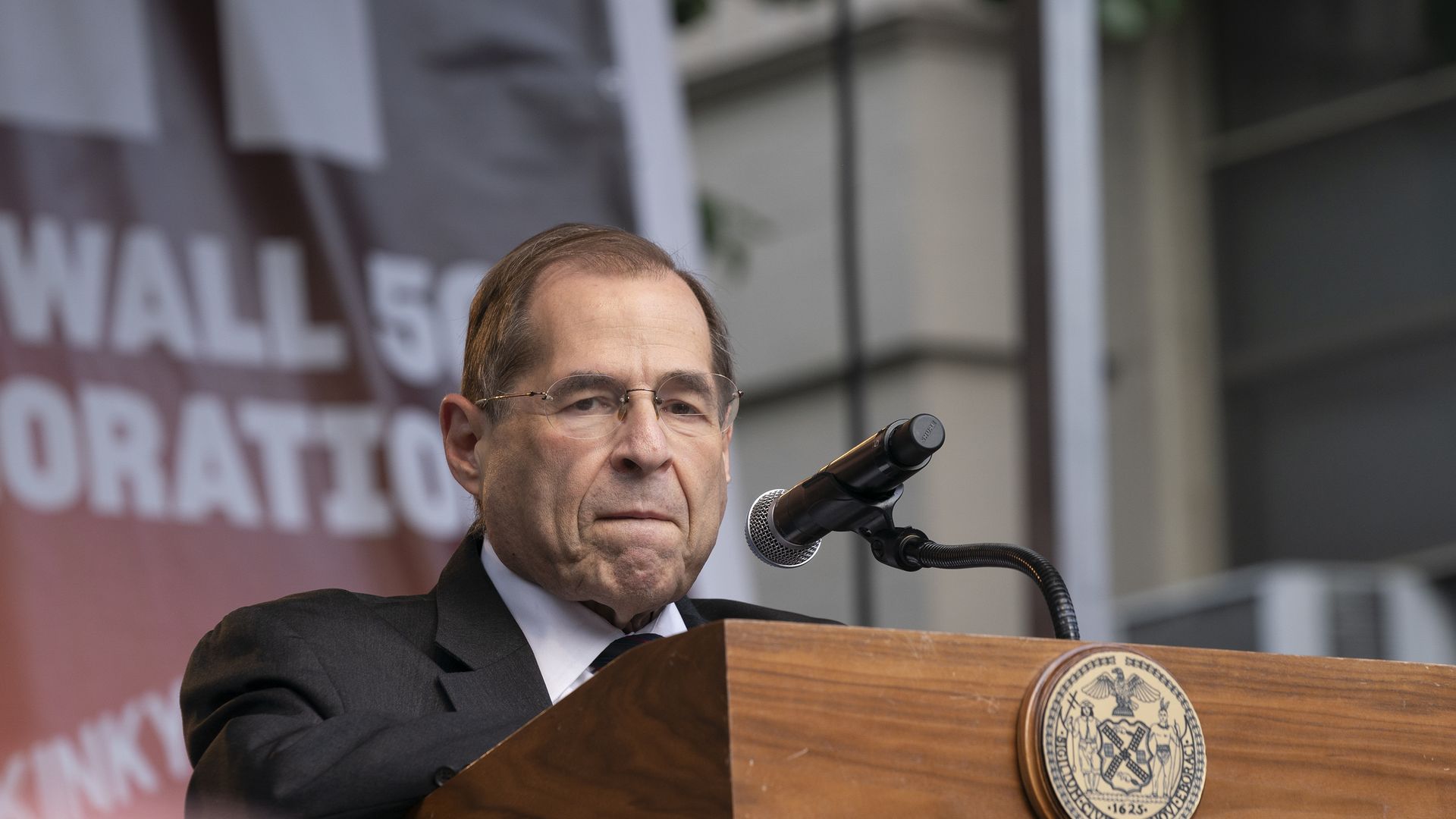 White House lawyers blocked former deputy counsel Annie Donaldson from answering the House Judiciary Committee's questions about the Russia investigation 212 times, according to a transcript of her written testimony the panel released Monday.
Why it matters: Donaldson was former White House counsel Don McGahn's chief of staff. Her notes feature prominently in the obstruction section of former special counsel Robert Mueller's report.
The big picture: The White House previously instructed Donaldson and former communications director Hope Hicks not to testify or turn over documents related to their time in the administration.
Hicks became the first witness to at least partially comply with a subpoena in the committee's obstruction of justice investigation. A White House counsel sitting in on the interview blocked her from answering any questions.
House Judiciary Chair Jerry Nadler (D-N.Y.) announced last month he'd reached an agreement to receive written testimony from Donaldson. Though she did address some aspects of her tenure, Donaldson did not reveal any new revelations concerning the Mueller investigation.
Go deeper: Read what the Mueller report says about Hicks and Donaldson
Go deeper