Joe Sestak on the issues, in under 500 words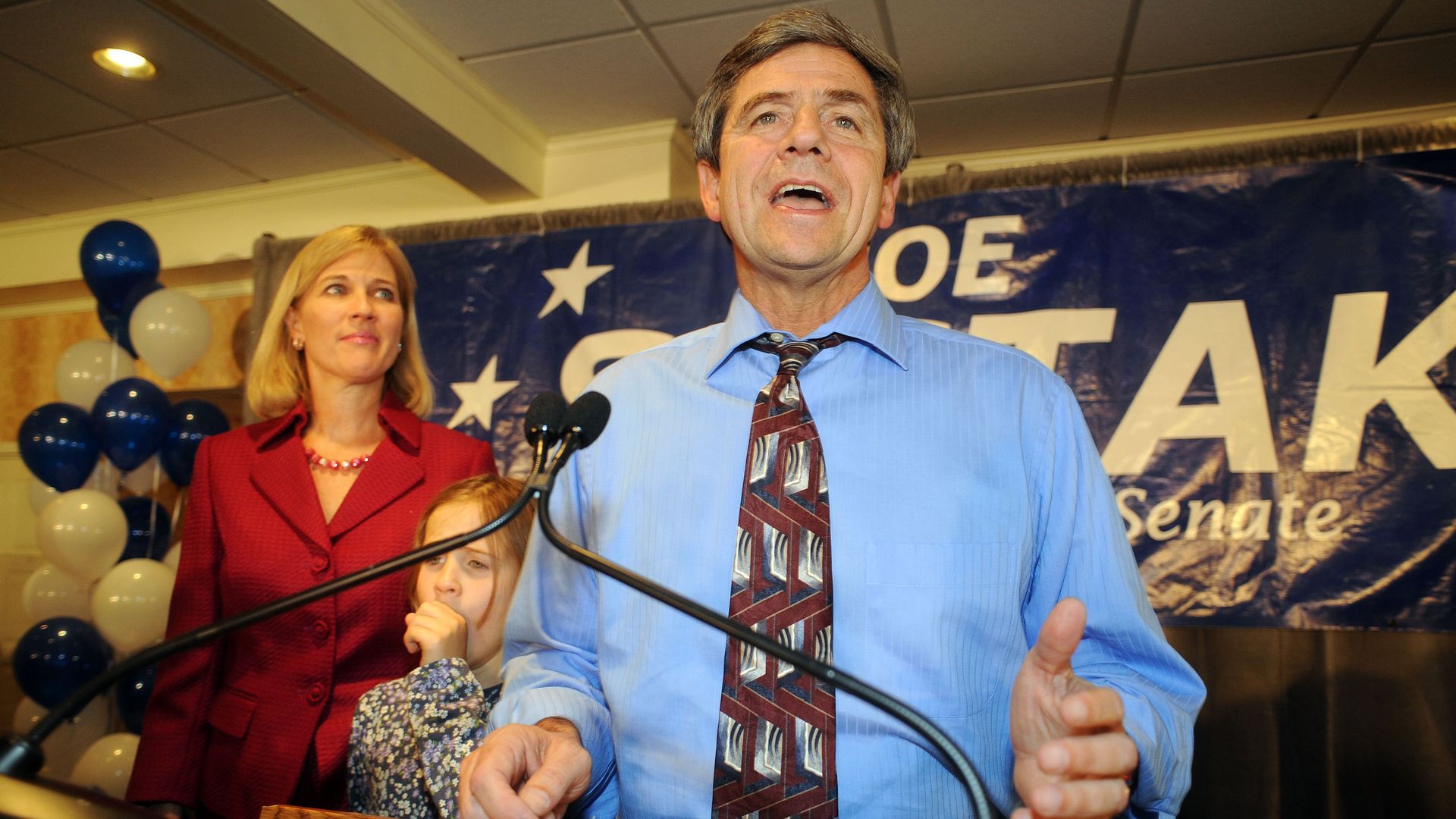 Democrat Joe Sestak is a former Pennsylvania congressman and three-star admiral, serving as the "highest ranking military officer ever elected to Congress" from 2007 to 2010. He is an alumnus of the U.S. Naval Academy and obtained his master's and a Ph.D. from Harvard University. He made 2 failed bids for Senate in 2010 and 2016, earning the Democratic nomination in his first run, but falling short the second time.
Key facts about Joe Sestak:
Current position: N/A
Age: 67
Born: Secane, Pennsylvania
Undergraduate: U.S. Naval Academy
Date candidacy announced: June 23, 2019
Previous roles: 3-star admiral in the U.S. Navy, Pennsylvania congressman
Joe Sestak's stance on key issues:
Climate change: Wants to rejoin the Paris Accord and impose a fee on carbon polluters.
Health care: Aims to restore the Affordable Care Act and employ a public option to expand access to health insurance. He's also in favor of allowing the re-importation of lower-cost prescription drugs from Canada.
Education: Supports Common Core and expanding access to early childhood education to all 4-year-olds. He is also seeking to restructure federal student loans.
Foreign policy: Wants to rejoin the Iran nuclear deal and grow military cyber capabilities.
Immigration: Ending child separation at the border, passing comprehensive immigration reform, creating a path to naturalization for undocumented immigrants and securing the border with technology such as drones and sensors.
Women's rights: Supports closing the gender pay gap and guaranteeing a woman's access to reproductive health services.
Corporate power: Seeks to strengthen antitrust laws and curtail the influence of lobbying. He also wants to enact data privacy reform to ensure "personal data belongs to a person, not to a corporation or government," per his campaign website.
Key criticism of Joe Sestak:
Sestak is largely seen as having entered the race too late to generate momentum.
1 fun thing about Joe Sestak:
He walked 422 miles across Pennsylvania to speak with voters during his second bid for Senate, per Washington Post reports.
Go deeper: Everything you need to know about the 2020 candidates
Go deeper