Former undocumented employees push to meet with Trump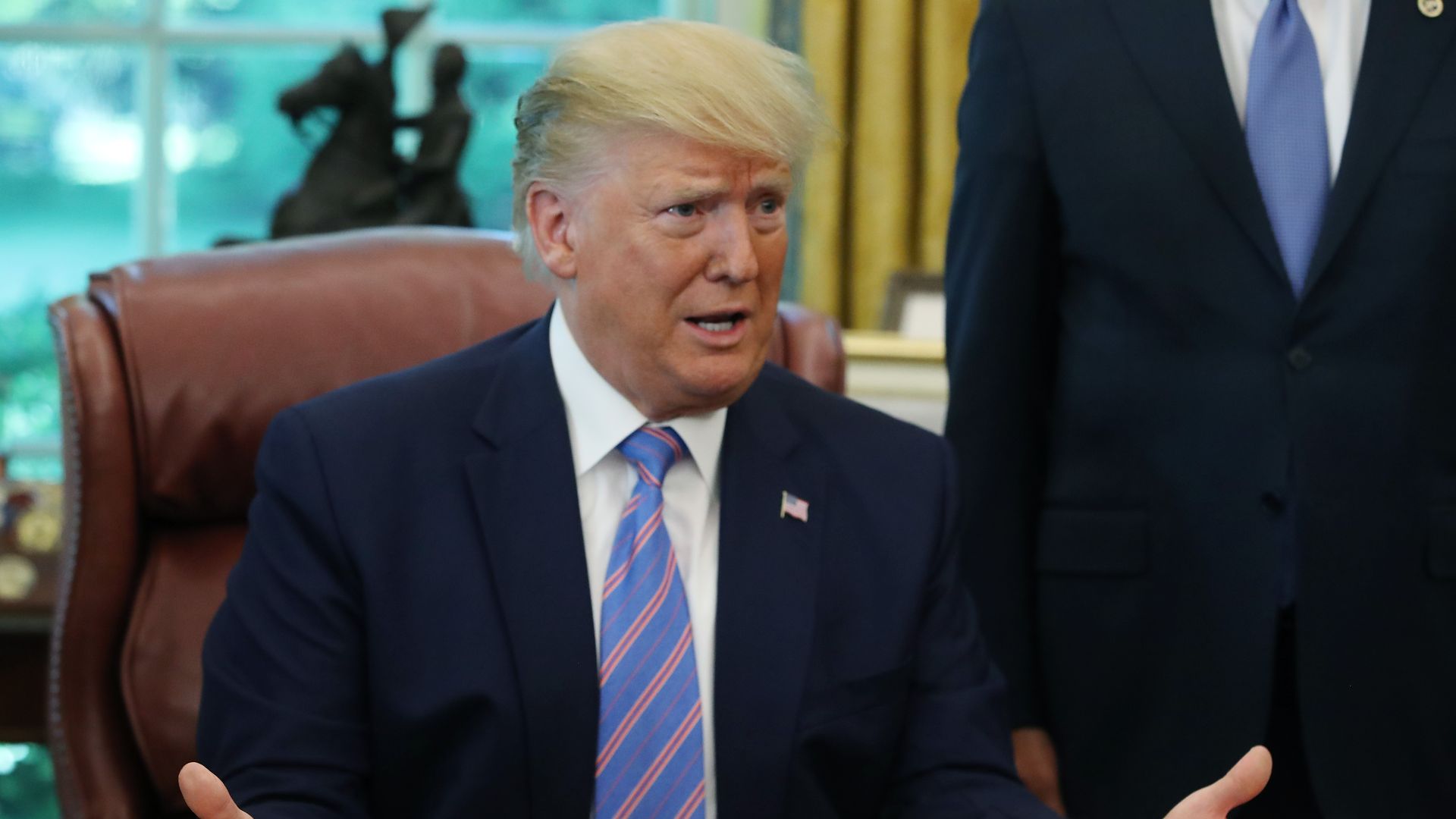 Over 20 former undocumented employees of Donald Trump are seeking a meeting with the now-president to discuss immigration reform and to request immunity from deportation, according to the Washington Post.
What's happening: In a letter to Trump on Wednesday, the former Trump Organization employees — including groundskeepers, maids and kitchen staff — asked the president to "do the right thing" and not deport them or their friends and families. They cited their collective years of service to Trump's business empire, stating, "You know many of us and will recall how hard we worked for you, your family and your golf clubs."
Background: The Trump administration's extreme rhetoric about migrants from Mexico and Central America has motivated numbers of former undocumented employees to speak out over the past year, with some saying the organization was aware of their status. The company has rebutted the claim, saying the individuals used fake documents and were terminated once management became aware.
Trump himself has been a huge proponent against undocumented immigration and harshly criticizes anyone who bids undocumented immigrants favor.
Go deeper: Rep. Castro reveals migrant facility conditions in secretly filmed video
Go deeper