North Korea says U.S. "hell-bent on hostile acts" despite Trump-Kim talks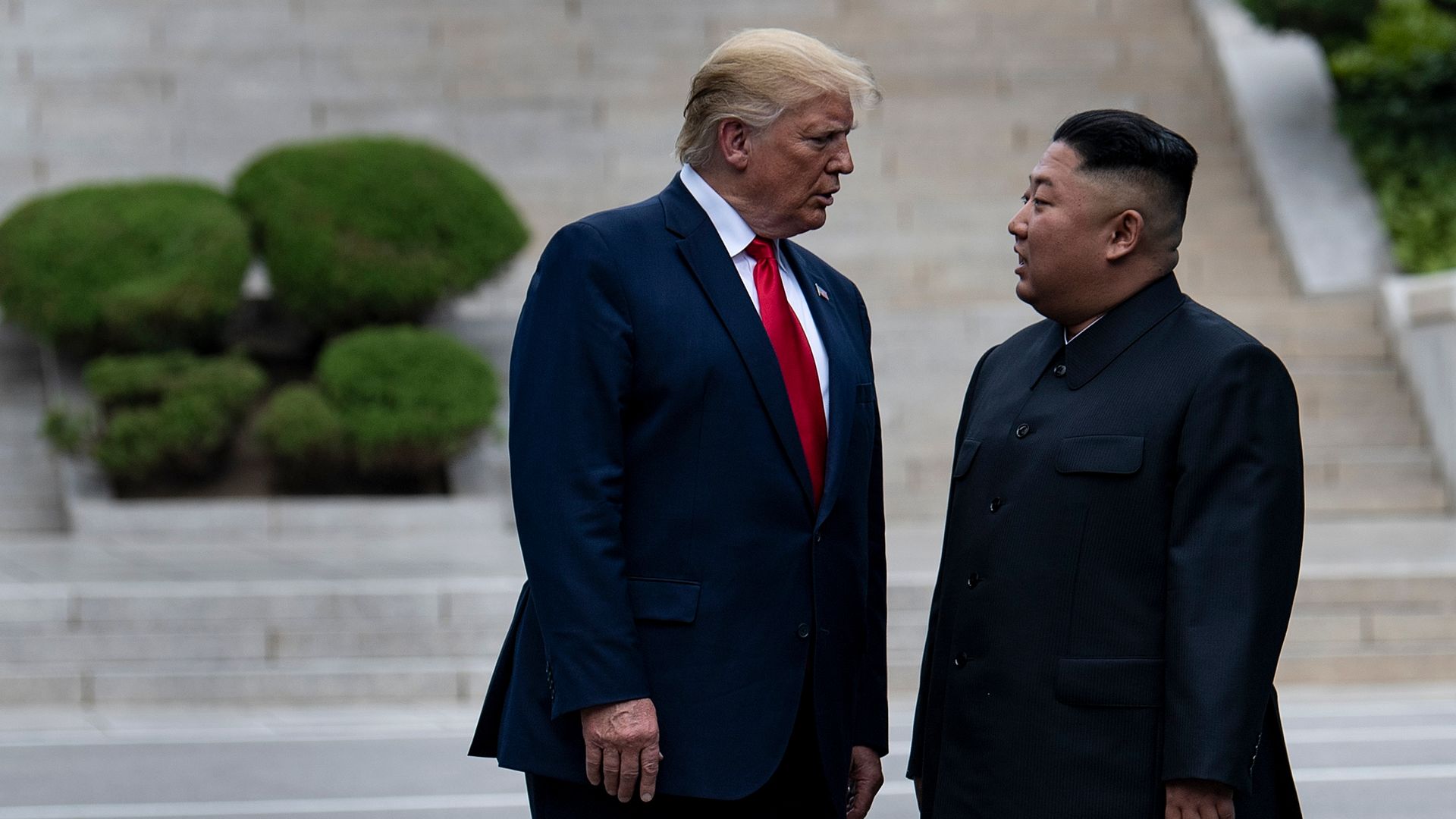 North Korea's mission to the United Nations said in a statement on Wednesday the U.S. is "obsessed with sanctions" and "more and more hell-bent on hostile acts."
The big picture: Pyongyang's delegation to the U.N. made the comments despite Sunday's meeting between President Trump and North Korean leader Kim Jong-un at which they agreed to resume stalled nuclear talks and a top U.S negotiator signaling flexibility in negotiations.
Context: The representatives made the comments in response to a U.S. accusation that North Korea breached a cap on refined petroleum imports and a letter dated June 29, sent by the United States, France, the U.K. and Germany to all UN member states calling on them to implement sanctions against Pyongyang, Reuters notes.
"What can't be overlooked is the fact that this joint letter game was carried out by the permanent mission of the United States to the U.N. under instruction of the State Department, on the very same day when President Trump proposed for the summit meeting."
— North Korea's mission to the United Nations' statement
Go deeper